Useful links featuring Kala Bushcamp

Download a PDF...
To read what we say in our brochure, click on the link to download the brochure section including Kala Bushcamp. To save a copy onto your computer, right-click on the link and select 'Save Target as...'.
Useful links...
We want you to understand more about Kala Bushcamp. We're not shy to direct you to their own website as we're confident that a trip there with us will cost you the same or less than booking it any other way, even directly. So follow the links below for more information.
Direct website for Motswiri Camp and Kala Bushcamp
Click here to view Motswiri's own website.
Kala Bushcamp is often combined with:
Sort by:
Name


|
% of trips


|
Traveller's rating


Motswiri Camp
|
200%
|


Motswiri Camp is situated on the banks of the Selinda Spillway in the far western corner of Botswana's Selinda Reserve. The landscape around it varies from woodland to open floodplains; it feels part of the Okavango Delta system. The camp was taken over in 2010 by a small ...
Read more about Motswiri Camp
Taj Pamodzi Hotel
|
100%
|


The Taj Pamodzi Hotel, in the centre of Lusaka, and is most frequently used by our travellers as a stop-over hotel for just one night, typically for those who need to connect onto the early morning flight with British Airways back to London. It's a large, slightly impersonal ...
Read more about Taj Pamodzi Hotel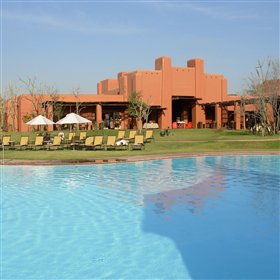 Zambezi Sun
|
100%
|


Opened in 2001, the 3-star Zambezi Sun is a sprawling resort hotel with an informal atmosphere, and a colourful, fun design throughout. The closest hotel to the Victoria Falls, it's really all about the location as you're just a few minutes walk from one of the Natural ...
Read more about Zambezi Sun
Luangwa Safari House
|
100%
|


Originality and luxury come to mind when describing the grand Luangwa Safari House. With the Chindeni Hills as a backdrop, this four-bedroomed house sits within a game management area on the edge of a lagoon, overlooking the South Luangwa National Park. It is only booked ...
Read more about Luangwa Safari House