Useful links featuring Abu Camp

Download a PDF...
To read what we say in our brochure, click on the link to download the brochure section including Abu Camp. To save a copy onto your computer, right-click on the link and select 'Save Target as...'.

Read in more depth...
Click on the link below to read sections from the Bradt guidebook which are related to Abu Camp.
Abu Camp
Put Abu Camp into context - read more about it in the Bradt guide
Useful links...
We want you to understand more about Abu Camp. We're not shy to direct you to their own website as we're confident that a trip there with us will cost you the same or less than booking it any other way, even directly. So follow the links below for more information.
Abu Camp homepage
Click here for the Abu Camp site - with a scattering of evocative pictures.
Places which are most often combined with the Abu Camp
Sort by:
Name


|
% of trips


|
Traveller's rating


Little Kwara
|
50%
|


North of Moremi, Little Kwara is the sister-camp of nearby Kwara Camp. Both camps share the 1,750km² private Kwara reserve, where the diversity of the environments is reflected in both the wide range of activities ...
Read more about Little Kwara
Chitabe Camp
|
50%
|

Chitabe Reserve has plenty of shady, wooded glades but few open plains, and is almost surrounded by Moremi Game Reserve. In contrast with the areas further north, it's largely forested: an interesting mosaic of ...
Read more about Chitabe Camp
Chitabe Lediba
|
50%
|


Chitabe Lediba (formerly known as Chitabe Trails Camp) is situated on an elevated island within the floodplains of the Santantadibe River – and the Chitabe Reserve. This fairly dry area lies towards the south of ...
Read more about Chitabe Lediba
Terra Africa
|
50%
|

Terra Africa is a guesthouse in Windhoek. Expert Africa sent travellers here from about 2007 to 2009, and as you'll see from the link above, 29 of our travellers sent feedback on their experience at Terra Africa to us...
Read more about Terra Africa
Ongava Lodge
|
50%
|


Perched on the top of a small kopje (rocky outcrop), overlooking the plains below, Ongava Lodge was the original 'luxury game lodge' near Etosha. It stands on the private Ongava Game Reserve, which borders the ...
Read more about Ongava Lodge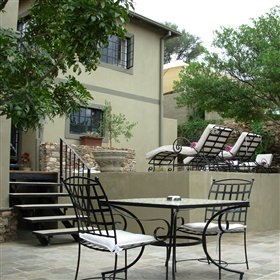 Olive Grove
|
50%
|

The Olive Grove is a stylish guesthouse in Windhoek's Klein Windhoek suburb. Taking its name from the neighbouring grove of olive trees, the guesthouse is located in a renovated old house. It has been open since ...
Read more about Olive Grove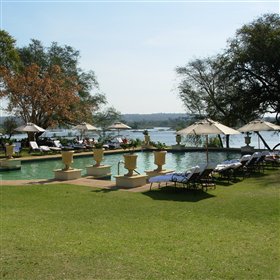 Royal Livingstone Hotel
|
50%
|

Situated in close proximity to the Victoria Falls, the five-star Royal Livingstone Hotel has 173 luxurious and well-appointed rooms, complete with satellite TV. They are relatively modest in size, but by contrast, ...
Read more about Royal Livingstone Hotel
Damaraland Camp
|
50%
|


Nestled in the Huab River valley, and surrounded by low hills, Damaraland Camp was one of the earliest camps in this area, having first opened around 1996. Although it has undergone a number of renovations since ...
Read more about Damaraland Camp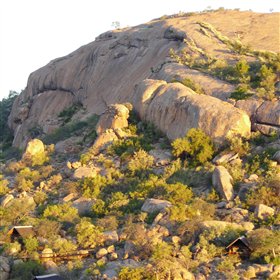 Erongo Wilderness Lodge
|
50%
|


Just west of Omaruru, Erongo Wilderness Lodge perches amidst the rugged granite kopjies of the Erongo Mountains – within the area of an ancient volcanic crater. The lodge is a founder member of the 2,000km² Erongo ...
Read more about Erongo Wilderness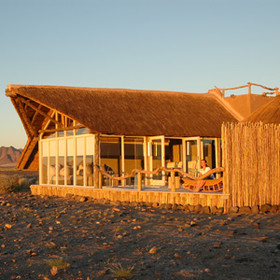 Little Kulala
|
50%
|

Little Kulala is situated on the 210 km2 private Kulala Wilderness Reserve, which is just south of Sesriem. The entrance to this reserve is just 17km from Sesriem, it is then a further 8km along a well-signposted ...
Read more about Little Kulala