Useful links featuring Seba Camp

Download a PDF...
To read what we say in our brochure, click on the link to download the brochure section including Seba Camp. To save a copy onto your computer, right-click on the link and select 'Save Target as...'.
Useful links...
We want you to understand more about Seba Camp. We're not shy to direct you to their own website as we're confident that a trip there with us will cost you the same or less than booking it any other way, even directly. So follow the links below for more information.
Homepage of Seba Camp
Click here for further details and pictures of Seba Camp.
Places which are most often combined with the Seba Camp
Sort by:
Name


|
% of trips


|
Traveller's rating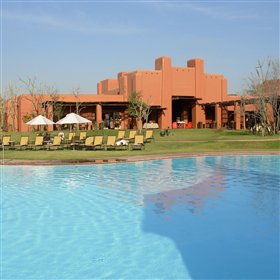 Zambezi Sun
|
50%
|


For a super-value option, and a location right beside the Falls, choose the Zambezi Sun. It's adjacent to its sibling hotel, the Royal Livingstone. The atmosphere at the Zambezi Sun is informal, and the design ...
Read more about Zambezi Sun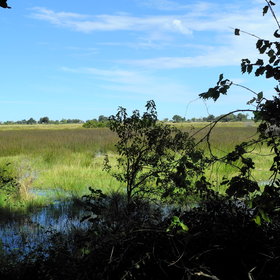 Duba Plains Camp
|
25%
|


Duba Plains Camp is a traditional tented safari camp situated in a pretty part of the northern Okavango Delta, which is dominated by open plains of rich grasslands. Over the years Duba has come to be known almost ...
Read more about Duba Plains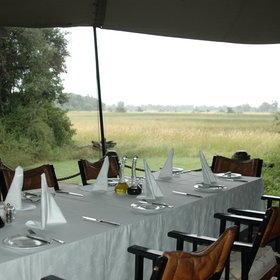 Stanley's Camp
|
25%
|

Stanley's Camp, situated in riverine forest south of the Chitabe Reserve, is an unpretentious camp, with a really rustic 'bush-feel' to it. The enormous main area at Stanley's Camp has a very high tented ceiling ...
Read more about Stanley's Camp
Little Kwara
|
25%
|


North of Moremi, Little Kwara is the sister-camp of nearby Kwara Camp. Both camps share the 1,750km² private Kwara reserve, where the diversity of the environments is reflected in both the wide range of activities ...
Read more about Little Kwara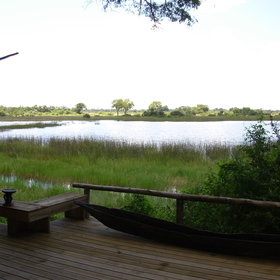 Vumbura Plains
|
25%
|


North of Botswana's Moremi National Park is a series of large floodplains dotted with small palm islands and interspersed with large forested areas. Here, the 94km2 (60,000-hectare) Vumbura Reserve – known for ...
Read more about Vumbura Plains
Footsteps Across the Delta
|
25%
|


If you're keen to do some walking in Botswana, then Footsteps Across the Delta should be at the top of your wish list! The guides here are very experienced, and with them you'll usually head off for a walk in both ...
Read more about Footsteps across Delta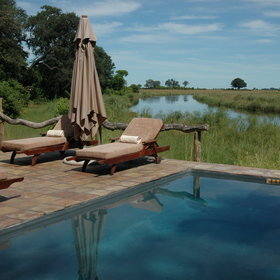 Kings Pool
|
25%
|

Kings Pool Camp overlooks a picturesque oxbow lagoon on the Linyanti River. It's classed by its owners as a 'premier' camp, implying – amongst other things – relatively grand and luxurious accommodation, high levels ...
Read more about Kings Pool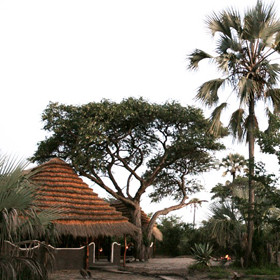 Camp Kalahari
|
25%
|


Camp Kalahari sits on the edge of the Makgadikgadi Salt Pans on a shrubby outcrop known as Hyena Island. It's the simplest of our three camps in this region, but still makes a good location from which to explore ...
Read more about Camp Kalahari
Lebala Camp
|
25%
|

In the extreme north of Botswana, Lebala Camp stands in the immense private Kwando Reserve, a vast and largely dry wildlife area with a deserved reputation as a top African safari camp for superb big game – and ...
Read more about Lebala Camp
San Camp
|
25%
|


San Camp is the sister camp of Jack's Camp and Camp Kalahari. It closed in 2010 and re-opened in late June 2011 after being completely rebuilt. The camp is set in a sparse forest of real fan palms, in grasslands ...
Read more about San Camp
Savute Elephant Camp
|
25%
|


Savute Elephant Camp is the most luxurious lodge situated in this region and together with its sister camps Eagle Island Lodge and Khwai River Lodge has perhaps more modern comforts than any other lodge in northern Botswana...
Read more about Savute Elephant Camp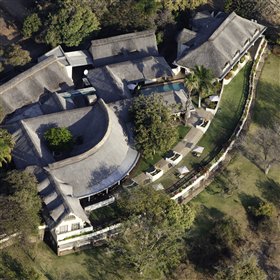 Ilala Lodge
|
25%
|


In a convenient location just 10 minutes' walk from the Victoria Falls themselves and even closer to the centre of Victoria Falls town, Ilala Lodge offers good quality, affordable rooms furnished in a comfortable ...
Read more about Ilala Lodge