Useful links featuring Xudum Delta Lodge

Download a PDF...
To read what we say in our brochure, click on the link to download the brochure section including Xudum Delta Lodge. To save a copy onto your computer, right-click on the link and select 'Save Target as...'.

Read in more depth...
Click on the link below to read sections from the Bradt guidebook which are related to Xudum Delta Lodge.
Xudum Delta Lodge
Put Xudum Delta Lodge into context - read more about it in the Bradt guide
Useful links...
We want you to understand more about Xudum Delta Lodge. We're not shy to direct you to their own website as we're confident that a trip there with us will cost you the same or less than booking it any other way, even directly. So follow the links below for more information.
Lodge homepage on new &Beyond website
Click here to read more about Xudum and for additional pictures.
Places which are most often combined with the Xudum Delta Lodge
Sort by:
Name


|
% of trips


|
Traveller's rating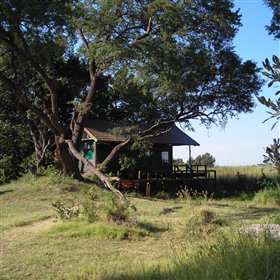 Shinde Camp
|
50%
|


Shinde, meaning 'tree squirrel' in Setswana, is situated on the edge of an area of deep water and lagoons in the heart of the Okavango Delta, and is notable for its lushness and first-rate game. It's a well-established ...
Read more about Shinde Camp
Nxabega Safari Camp
|
50%
|

Nxabega Okavango Tented Camp (formerly known as Nxabega Safari Camp – and often to most of us simply as "Nxabega") is in a area of mixed woodlands and floodplains situated within a 70km² private concession in Botswana's ...
Read more about Nxabega Safari Camp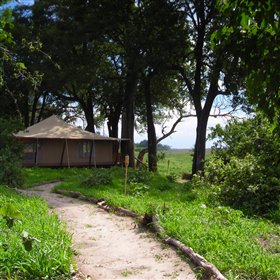 Linyanti Bush Camp and Linyanti Ebony
|
50%
|


Linyanti Bush Camp and its newer counterpart, Linyanti Ebony, stand side by side on the edge of the Linyanti Marshes in a private reserve known as the 'Chobe Enclave' – bordering the western boundary of Chobe National Park...
Read more about Linyanti Bush & Ebony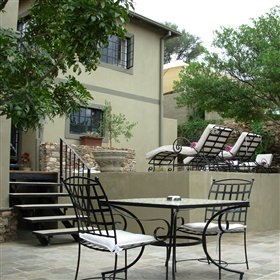 Olive Grove
|
50%
|

The Olive Grove is a stylish guesthouse in Windhoek's Klein Windhoek suburb. Taking its name from the neighbouring grove of olive trees, the guesthouse is located in a renovated old house. It has been open since ...
Read more about Olive Grove
Anderssons Camp
|
50%
|


Situated only 8km from the turn off onto the private Ongava Reserve, Andersson's Camp is in an ideal location for visiting the Etosha National Park, and is only 30 minutes drive from the entrance gate. We've ...
Read more about Andersson's Camp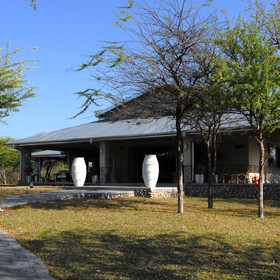 Mushara Outpost
|
50%
|

Not far from Etosha National Park's eastern gate, the Mushara Outpost has eight spacious rooms built up on raised platforms. None of our team has visited this new lodge personally, but here is what we know about it...
Read more about Mushara Outpost
Gocheganas Lodge & Spa
|
50%
|


Situated on a hilltop overlooking spectacular landscapes Gocheganas Lodge & Spa is only 29km south east of Windhoek. The name Gocheganas mean "Place of Camel Thorns" in the local Damara language. It is a luxury ...
Read more about Gocheganas Lodge & Spa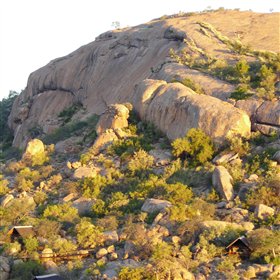 Erongo Wilderness Lodge
|
50%
|


Just west of Omaruru, Erongo Wilderness Lodge perches amidst the rugged granite kopjies of the Erongo Mountains – within the area of an ancient volcanic crater. The lodge is a founder member of the 2,000km² Erongo ...
Read more about Erongo Wilderness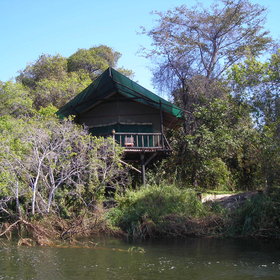 Islands of Siankaba
|
50%
|


A little further upstream from Tongabezi and the River Club, about 45km from Livingstone, the very peaceful Islands of Siankaba is built on two densely forested islands, linked by suspension bridges. To get there ...
Read more about Islands of Siankaba
Okonjima Bush Camp
|
50%
|

In the same area as the Main Camp, Okonjima Bush Camp is located a few kilometers south of Otjiwarongo. The Okonjima reserve is home to the Africat Foundation, and visitors here get the chance to view some of Namibia's ...
Read more about Okonjima Bush Camp
Bishops' Court
|
50%
|

Update 16 March - Unfortunately as of 31 March 2012 Bishopscourt Guesthouse is closing and will no longer operate as a guesthouse, with no plans in the forseeable future to reopen. Bishops Court is one of the ...
Read more about Bishops' Court
Sossusvlei Desert Lodge
|
50%
|

Sossusvlei Desert Lodge (formerly known as Sossusvlei Mountain Lodge) is perhaps the ultimate in desert luxury, and would appeal to those who love their comforts. Located in the NamibRand Nature Reserve, this lodge ...
Read more about Sossusvlei Desert Lodge