Useful links featuring El Karama Eco-Lodge

Useful links...
We want you to understand more about El Karama Eco-Lodge. We're not shy to direct you to their own website as we're confident that a trip there with us will cost you the same or less than booking it any other way, even directly. So follow the links below for more information.
El Karama
El Karama's own website
El Karama Eco-Lodge in the media
We often arrange African trips for top journalists and a few of the resultant articles are online. Pieces written about El Karama Eco-Lodge include:
Kenya by Design
by Richard Trillo
Published in Travel Kenya, Travel Africa Magazine, p.8-21 on 1 May 2013
See our articles page for more pieces about our trips and safaris
El Karama Eco-Lodge is often combined with:
Sort by:
Name


|
% of trips


|
Traveller's rating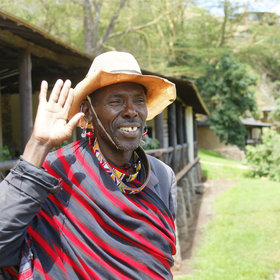 The Emakoko
|
44%
|

A new, upmarket, owner-managed lodge, opened at the beginning of 2012, The Emakoko straddles the southern boundary of Nairobi National Park, marked by the gorge of the Mbagathi River in an area where three rivers converge. The lodge has the national park's much underrated ...
Read more about The Emakoko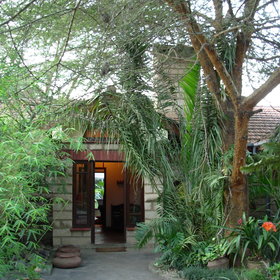 Macushla House
|
33%
|


Macushla House is a converted home situated in the leafy, quiet Langata area of southwest Nairobi. This residential suburb is about 18km from downtown Nairobi and 30km from the international airport. Macushla House is a delightful guest house which has been popular with ...
Read more about Macushla House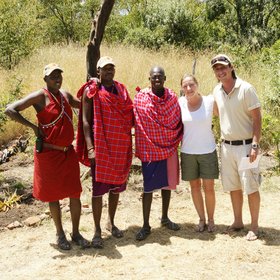 Encounter Mara
|
33%
|


Encounter Mara is a luxury tented camp, opened in 2011, tucked in a shady forest of orange-leaf croton and Euclea trees on the edge of a vast open plain in the recently created Mara Naboisho Conservancy. There are no permanent structures at the camp and thus never anything ...
Read more about Encounter Mara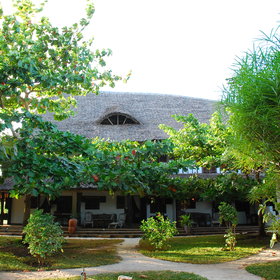 Kinondo Kwetu
|
22%

Located at the southern end of Kenya's Diani Beach coastline, Kinondo Kwetu is a secluded Swedish-owned all-inclusive luxury boutique hotel set among baobabs and palm trees on the private Galu beach overlooking the Indian Ocean. The Diani coast can be quite built up in ...
Read more about Kinondo Kwetu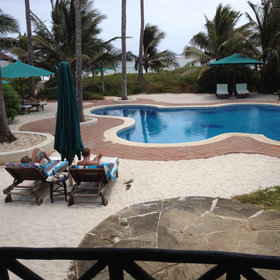 Diani Blue
|
22%
|


Diani Blue, formerly Asha Cottage, is a small, owner-managed, guesthouse with just six rooms, all of which face onto the small, landscaped pool area. It concentrates on providing a very personal, low-key service to guests who actively want to avoid large resort hotels but ...
Read more about Diani Blue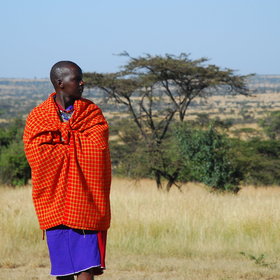 Naboisho Camp
|
22%
|

Appealing both to safari purists and those seeking a little luxury, Naboisho Camp is the most upmarket of the handful of new, small camps in the relatively little-visited Mara Naboisho Conservancy. Surrounded by untouched savanna and dense thicket, it is located in a game-rich ...
Read more about Naboisho Camp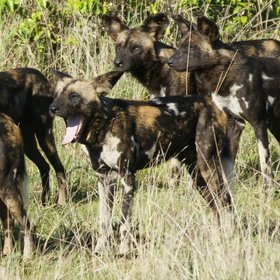 Sosian
|
11%
|


First built in the 1940s, then abandoned during the 1990s, Sosian was completely restored as a riding and game-viewing base in 2002. It's still a working cattle ranch, too, with a 700-head herd of Boran cattle. The main building is an Argentine estancia-style ranch house ...
Read more about Sosian
Driftwood Beach Club
|
11%
|

First opened in 1963 the Driftwood Beach Club is a family-friendly, owner-managed, bungalow-style beach hotel set on Silversands beach on the southern outskirts of Malindi town on Kenya's north coast. Their advertising phrase, 'Informality at its Best', rather nicely sums ...
Read more about Driftwood Beach Club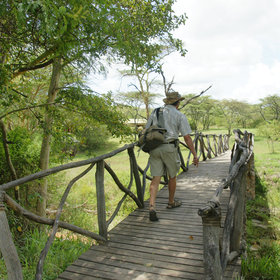 Leleshwa
|
11%
|


Leleshwa, one of the smallest camps in the Greater Mara eco-system, is located on the wooded banks of the little Ropile River, in the Siana Conservancy, northeast of the Maasai Mara National Reserve. This is a relatively remote area of mixed herding and wildlife, which ...
Read more about Leleshwa