Useful links featuring Sosian

Download a PDF...
To read what we say in our brochure, click on the link to download the brochure section including Sosian. To save a copy onto your computer, right-click on the link and select 'Save Target as...'.
Useful links...
We want you to understand more about Sosian. We're not shy to direct you to their own website as we're confident that a trip there with us will cost you the same or less than booking it any other way, even directly. So follow the links below for more information.
Sosian Lodge
Sosian's own website
Sosian in the media
We often arrange African trips for top journalists and a few of the resultant articles are online. Pieces written about Sosian include:
Kenya: Roughly Speaking
by Richard Trillo
Published in Msafiri, Kenya Airways In-flight Magazine, p.50-58 on 1 May 2013
Kenya by Design
by Richard Trillo
Published in Travel Kenya, Travel Africa Magazine, p.8-21 on 1 May 2013
See our articles page for more pieces about our trips and safaris
Places which are most often combined with the Sosian
Sort by:
Name


|
% of trips


|
Traveller's rating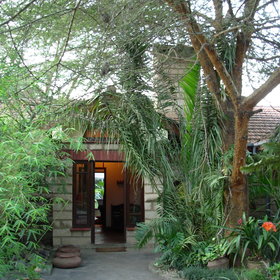 Macushla House
|
200%
|


Macushla House is a converted home situated in the leafy, quiet Langata area of southwest Nairobi. This residential suburb is about 18km from downtown Nairobi and 30km from the international airport. Macushla House is a delightful guest house which has been popular with ...
Read more about Macushla House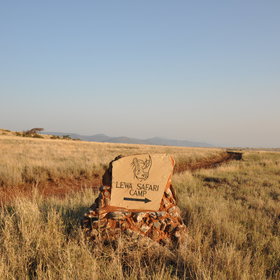 Lewa Safari Camp
|
100%
|


Lewa Safari Camp is one of only three permanent places to stay on the 250km² Lewa Conservancy, and though it is run by a well-known safari outfit, it is the only one that is owned by the conservancy itself. Profits are all ploughed back into conservation and the surrounding communities...
Read more about Lewa Safari Camp