Useful links featuring Offbeat Mara

Download a PDF...
To read what we say in our brochure, click on the link to download the brochure section including Offbeat Mara. To save a copy onto your computer, right-click on the link and select 'Save Target as...'.
Useful links...
We want you to understand more about Offbeat Mara. We're not shy to direct you to their own website as we're confident that a trip there with us will cost you the same or less than booking it any other way, even directly. So follow the links below for more information.
Offbeat Mara is often combined with:
Sort by:
Name


|
% of trips


|
Traveller's rating


Offbeat Meru
|
38%
|


Located in Bisanadi National Reserve, right next to the main Meru National Park, Offbeat Meru is a traditional tented camp, looking across a small river. The camp has all the basic comforts, but very little in the way of permanent structures, so is likely to appeal to safari ...
Read more about Offbeat Meru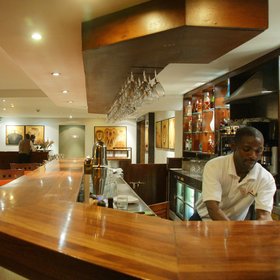 Ole-Sereni
|
25%
|


Opened in 2009, the Ole-Sereni is the closest Nairobi has to an airport hotel, though its brand-new neighbour, the Eka Hotel, seems likely to challenge it. The building, which formerly housed the US Embassy, borders the fence that runs along the north side of Nairobi National ...
Read more about Ole-Sereni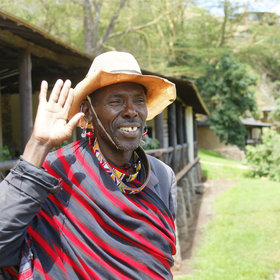 The Emakoko
|
25%
|

A new, upmarket, owner-managed lodge, opened at the beginning of 2012, The Emakoko straddles the southern boundary of Nairobi National Park, marked by the gorge of the Mbagathi River in an area where three rivers converge. The lodge has the national park's much underrated ...
Read more about The Emakoko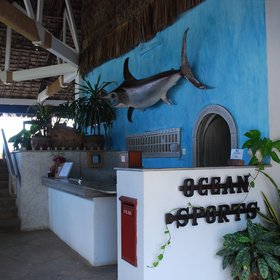 Ocean Sports
|
12%

The long-established Ocean Sports at Watamu, a couple of hours drive north of Mombasa, is a well-known and long established game-fishing, diving and beach holiday base. The hotel shares its entrance road with the much larger and more expensive Hemingways. Ocean Sports ...
Read more about Ocean Sports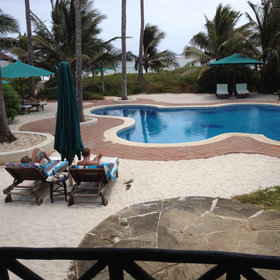 Asha Cottage
|
12%
|


Asha Cottage is a small, owner-managed, guesthouse with just six rooms, all of which face onto the small, landscaped pool area. Run as a family business by Dominique De Bonis-Cosgrove and husband John Cosgrove, it concentrates on providing a very personal, low-key service ...
Read more about Asha Cottage
Ol Pejeta Bush Camp
|
12%
|


Ol Pejeta Bush Camp is an informal, rustic-style bush camp on the banks of the Ewaso Nyiro River in the northern part of the Ol Pejeta Conservancy, in southern Laikipia. We have stayed twice at Ol Pejeta Bush Camp, most recently in March 2014. This report is based on ...
Read more about Ol Pejeta Bush Camp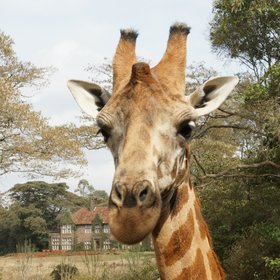 Giraffe Manor
|
12%
|

Originally built in 1932 in the southern part of Nairobi's suburb of Karen, in the style of a Scottish hunting lodge, Giraffe Manor has been a country house hotel since 1984. Most of the property's roughly 700m by 800m (0.6km2) patch of land comprises the Giraffe Centre, ...
Read more about Giraffe Manor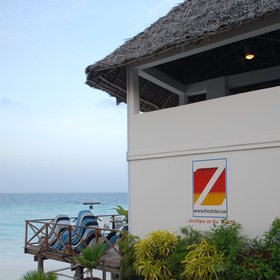 Z Hotel
|
12%
|

Located in northern Zanzibar, on the popular Nungwi peninsula, theZ Hotel is right next to one of Nungwi's best beaches on this busy section of the island. Its owners, who have close links to the UK, appear to have had a 'smart soho set' in mind as clientele as they tried ...
Read more about Z Hotel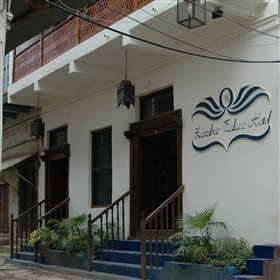 Zanzibar Palace Hotel
|
12%
|

Opened in July 2006, the Zanzibar Palace has quickly gained a reputation as one of the best boutique hotels in Stone Town. Zanzibar Palace Hotel is independently owned and the Dutch management team pride themselves on great service and personal attention to guests. The ...
Read more about Zanzibar Palace Hotel
Butiama Beach
|
12%
|


Butiama Beach is a new lodge on Mafia Island, which only opened in June 2010. Although none of the Expert Africa team have had the chance to visit this lodge yet, we have met the management team before and hope that they will do a very good job. Butiama Beach is situated ...
Read more about Butiama Beach