Useful links featuring Little Governors Camp

Little Governors is often combined with:
Sort by:
Name


|
% of trips


|
Traveller's rating


The Funzi Keys
|
100%
The Funzi Keys is a small family run beach lodge located on a small sand spit of Funzi Island, just off the coast of southern Kenya. Surrounded by mangroves and accessed only by boat, it is a remote retreat in a pristine environment. When the owner Alessandro first visited ...
Read more about The Funzi Keys
Elephant Bedroom
|
100%
|


Elephant Bedroom is located deep in the heart of the Samburu National Reserve on a lovely stretch of the Ewaso Nyiro River. Having opened in 2008, this is a relatively new safari camp, offering luxurious tented accommodation in a shady grove of acacias and doum palms. The ...
Read more about Elephant Bedroom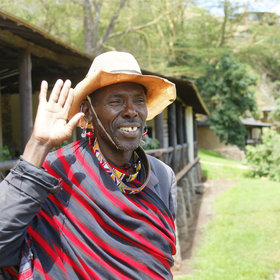 The Emakoko
|
100%
|

A new, upmarket, owner-managed lodge, opened at the beginning of 2012, The Emakoko straddles the southern boundary of Nairobi National Park, marked by the gorge of the Mbagathi River in an area where three rivers converge. The lodge has the national park's much underrated ...
Read more about The Emakoko