Lodges & safari camps in Maasai Mara National Reserve
Sort by:
Name


|
Traveller's rating


|
No. of reviews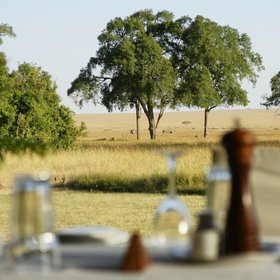 Governors Camp

One of the oldest camps in the Mara, located on a thickly forested meander of the Mara River, Governors' Camp is also one of ...More about Governors Camp
We enjoyed a wonderful safari experience at Governor's Camp! From the camp managers - especially Peter, to the daytime gate guard, who was a joy to behold, the staff ... reviews...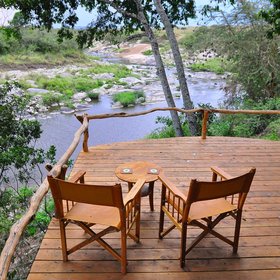 Rekero
A traditionally styled, tented camp, Rekero is sited on the north bank of the Talek River, in a prime location in the centre ...More about Rekero
From start to finish our visit to Rekero was excellent. We were picked up from the airstrip by two guides, Pius and Moses and we managed to spend some time on this first ... reviews...
Basecamp Maasai Mara

A pioneering Mara eco-camp, opened in 1998, Basecamp Maasai Mara is a moderately sized tented camp in Koiyaki Group Ranch, just outside the Maasai Mara National Reserve. Close to Talek Gate and the small settlement of Talek, the camp is ranged in riverine forest along the north bank of the Talek ...More about Basecamp Maasai Mara
Governors Il Moran Camp

Set on the inside of a thickly wooded bend of the Mara River in the Musiara sector of the Maasai Mara National Reserve, Governors' Il Moran Camp is just 1km north of the main Governors' Camp as the crow flies. It's designed as a more exclusive version of the original formula, with much larger tents...More about Governors Il Moran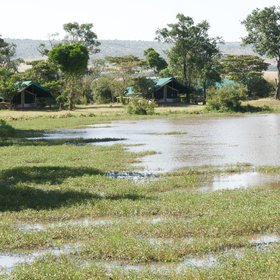 Little Governors Camp

On the lip of an old oxbow of the Mara River, now a broad marsh frequented by elephants, Little Governors' Camp is one of only two places to stay in the Mara Triangle sector of the Maasai Mara National Reserve. Getting to Little Governors', there's some extra excitement (if lions by the airstrip ...More about Little Governors
Mara Toto

Having only opened in July 2013, Mara Toto is a relatively new bush camp located just inside the northern border of the Maasai Mara National Reserve boundary. A small camp, it is also very close to the edge of the Olare Motorogi Conservancy and is therefore very well placed to explore both game-viewing ...More about Mara Toto
Naibor Camp

Naibor Camp is a collection of three interlinked tented camps – Main Naibor, Little Naibor and Naibor Wilderness – nestled together in a small stretch of green woodland on the banks of the Talek River, right in the heart of the Maasai Mara National Reserve. Each offers varying degrees of luxury ...More about Naibor Camp
Mara Ngenche Safari Camp
Meaning 'to share' in the Maasai language, Mara Ngenche Safari Camp is situated on the confluence of the Mara and Talek rivers. Tucked into quite thick indigenous riverine forest, Ngenche Camp has been built to disturb as little of the surrounding bush as possible. Historically this was an important ...More about Ngenche Safari Camp
Salas Camp
Sala's Camp is a small, authentic tented property that opened in 2004 at the confluence of two rivers. It is located in the far south of the Maasai Mara National Reserve, near the Tanzanian border, and so is one of the first camps in the Mara to greet the arriving herds of the great wildebeest ...More about Sala's Camp
Tipilikwani Mara Camp
Tipilikwani Mara Camp is a good value property located on the outside edge of Maasai Mara National Reserve, overlooking the Talek River. It has 20 spacious tents and although it is located outside of the park it still has direct access to the park via a private footbridge. You can arrive at ...More about Tipilikwani Camp