Useful links featuring Offbeat Meru

Download a PDF...
To read what we say in our brochure, click on the link to download the brochure section including Offbeat Meru. To save a copy onto your computer, right-click on the link and select 'Save Target as...'.
Useful links...
We want you to understand more about Offbeat Meru. We're not shy to direct you to their own website as we're confident that a trip there with us will cost you the same or less than booking it any other way, even directly. So follow the links below for more information.
Offbeat Meru is often combined with:
Sort by:
Name


|
% of trips


|
Traveller's rating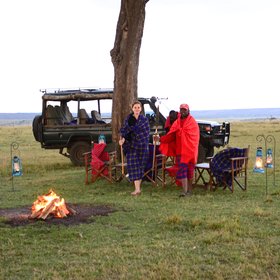 Offbeat Mara
|
38%
|

Located in the quiet Mara North Conservancy, Offbeat Mara sits near the Olare Orok River and is nestled into the bush so discreetly that you can barely see it once you are outside of camp. It's small, comfortable and unfenced: an authentic tented camp. Sister camp to ...
Read more about Offbeat Mara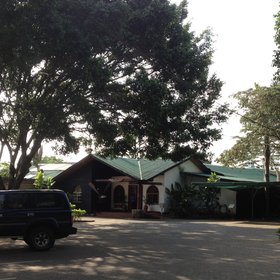 Aero Club of East Africa
|
25%
|


The dozen rooms at the old Aero Club of East Africa, at Nairobi's domestic Wilson Airport are available for non-members and make a very convenient base if you're flying out of Wilson the next morning. With connections between Jomo Kenyatta International Airport and Wilson ...
Read more about Aero Club of East Africa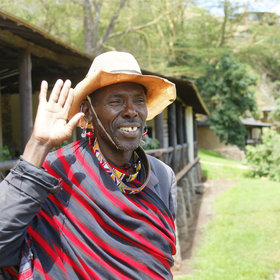 The Emakoko
|
25%
|

A new, upmarket, owner-managed lodge, opened at the beginning of 2012, The Emakoko straddles the southern boundary of Nairobi National Park, marked by the gorge of the Mbagathi River in an area where three rivers converge. The lodge has the national park's much underrated ...
Read more about The Emakoko
Elephant Bedroom
|
25%
|


Elephant Bedroom is located deep in the heart of the Samburu National Reserve on a lovely stretch of the Ewaso Nyiro River. Having opened in 2008, this is a relatively new safari camp, offering luxurious tented accommodation in a shady grove of acacias and doum palms. The ...
Read more about Elephant Bedroom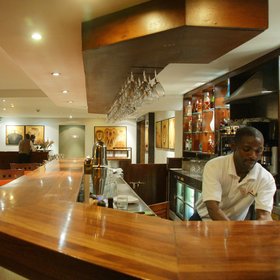 Ole-Sereni
|
12%
|


Opened in 2009, the Ole-Sereni is the closest Nairobi has to an airport hotel, though its brand-new neighbour, the Eka Hotel, seems likely to challenge it. The building, which formerly housed the US Embassy, borders the fence that runs along the north side of Nairobi National ...
Read more about Ole-Sereni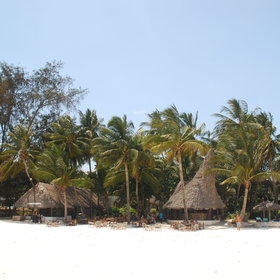 Pinewood Beach Resort
|
12%
|


This Mediterranean-style resort hotel is on the quiet Galu Beach – a stretch of beach south of the main Diani Beach area. We last visited in February 2012 and found the hotel, as ever, looking well-tended and gently buzzing with activity and a good number of guests. ...
Read more about Pinewood Beach Resort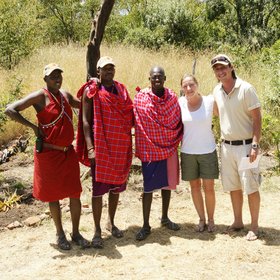 Encounter Mara
|
12%
|


Encounter Mara is a luxury tented camp, opened in 2011, tucked in a shady forest of orange-leaf croton and Euclea trees on the edge of a vast open plain in the recently created Mara Naboisho Conservancy. There are no permanent structures at the camp and thus never anything ...
Read more about Encounter Mara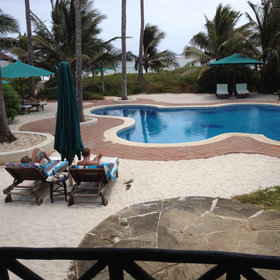 Asha Cottage
|
12%
|


Asha Cottage is a small, owner-managed, guesthouse with just six rooms, all of which face onto the small, landscaped pool area. Run as a family business by Dominique De Bonis-Cosgrove and husband John Cosgrove, it concentrates on providing a very personal, low-key service ...
Read more about Asha Cottage
Sandai
|
12%
|

Sandai is a German-owned farm stay guest house on the plains between the Aberdare mountains and Mount Kenya. There are two rooms in the main house and four further rooms in two separate cottages. Meals are hosted by the owner and her family. When we last visited, we ...
Read more about Sandai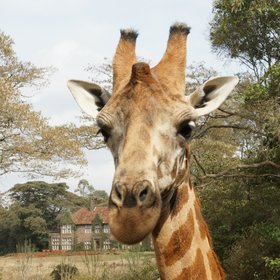 Giraffe Manor
|
12%
|

Originally built in 1932 in the southern part of Nairobi's suburb of Karen, in the style of a Scottish hunting lodge, Giraffe Manor has been a country house hotel since 1984. Most of the property's roughly 700m by 800m (0.6km2) patch of land comprises the Giraffe Centre, ...
Read more about Giraffe Manor
Lewa Wilderness
|
12%
|


Lewa Wilderness (sometimes known as Lewa Wilderness Trails or Wilderness Trails Lodge) is set on a hillside looking out over the Western Marania Valley and spring below. Started as a tented camp by the Craig family 30 years ago, it is now a comfortable, eight-room lodge ...
Read more about Lewa Wilderness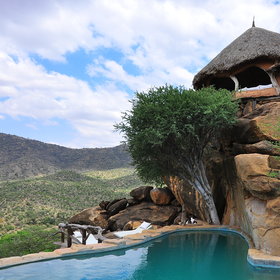 Tassia Lodge
|
12%
|


Tassia Lodge is a unique, natural and rustic lodge, quite unlike any others in the area. Set on a rocky outcrop on the edge of an escarpment in the 243km² Lekurruki Community Ranch, Tassia is a partnership between its managers and the local Mokogodo Maasai community. In ...
Read more about Tassia Lodge