Useful links featuring Sarara

Download a PDF...
To read what we say in our brochure, click on the link to download the brochure section including Sarara. To save a copy onto your computer, right-click on the link and select 'Save Target as...'.
Useful links...
We want you to understand more about Sarara. We're not shy to direct you to their own website as we're confident that a trip there with us will cost you the same or less than booking it any other way, even directly. So follow the links below for more information.
Places which are most often combined with the Sarara
Sort by:
Name


|
% of trips


|
Traveller's rating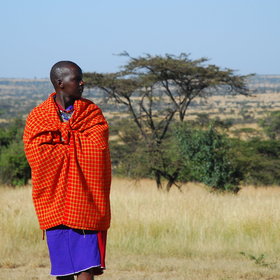 Naboisho Camp
|
100%
|

Appealing both to safari purists and those seeking a little luxury, Naboisho Camp is the most upmarket of the handful of new, small camps in the relatively little-visited Mara Naboisho Conservancy. Surrounded by untouched savanna and dense thicket, it is located in a game-rich ...
Read more about Naboisho Camp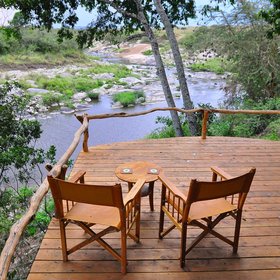 Rekero
|
100%
|

A traditionally styled, tented camp, Rekero is sited on the north bank of the Talek River, in a prime location in the centre of the Maasai Mara National Reserve. During the migration season (roughly July to October) the plains around the camp are thick with wildebeest. Rekero ...
Read more about Rekero
Olakira Mara - Ndutu Camp
|
100%
|


Olakira Camp, sometimes known as either Olakira Mara, or Olakira Ndutu depending on where it's located, is the sister camp to Olakira Lamai, Ubuntu, Dunia and Sayari Camp and it is a semi-permanent tented camp that moves twice a year to a new location. Through the months ...
Read more about Olakira Camp
Olakira Lamai Camp
|
100%
|


Olakira Lamai Camp is the new sister camp to Olakira Camp, located south of the Mara River, and is very similar in style and design. Unlike Olakira Camp, however, Olakira Lamai Camp does not move location during the year. It is situated in the Lamai Wedge, a small pocket ...
Read more about Olakira Lamai Camp