Useful links featuring Satao Camp

Download a PDF...
To read what we say in our brochure, click on the link to download the brochure section including Satao Camp. To save a copy onto your computer, right-click on the link and select 'Save Target as...'.
Satao Camp in the media
We often arrange African trips for top journalists and a few of the resultant articles are online. Pieces written about Satao Camp include:
Kenya by Design
by Richard Trillo
Published in Travel Kenya, Travel Africa Magazine, p.8-21 on 1 May 2013
See our articles page for more pieces about our trips and safaris
Places which are most often combined with the Satao Camp
Sort by:
Name


|
% of trips


|
Traveller's rating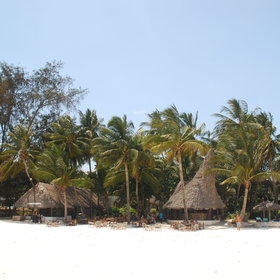 Pinewood Beach Resort
|
133%
|


This Mediterranean-style resort hotel is on the quiet Galu Beach – a stretch of beach south of the main Diani Beach area. We last visited in February 2012 and found the hotel, as ever, looking well-tended and gently buzzing with activity and a good number of guests. ...
Read more about Pinewood Beach Resort
Driftwood Beach Club
|
33%
|

First opened in 1963 the Driftwood Beach Club is a family-friendly, owner-managed, bungalow-style beach hotel set on Silversands beach on the southern outskirts of Malindi town on Kenya's north coast. Their advertising phrase, 'Informality at its Best', rather nicely ...
Read more about Driftwood Beach Club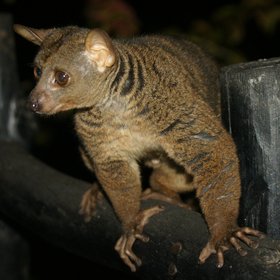 Shimba Lodge
|
33%
|


Built in 1986, Shimba Lodge is set on the edge of a large waterhole in a patch of dense forest in the Shimba Hills National Park, less than an hour's drive from Diani Beach. The lodge is a simple 'tree-hotel', modelled after Treetops in Kenya's Central Highlands, but better ...
Read more about Shimba Lodge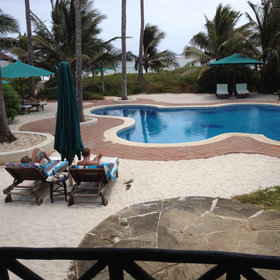 Asha Cottage
|
33%
|


Asha Cottage is a small, owner-managed, guesthouse with just six rooms, all of which face onto the small, landscaped pool area. Run as a family business by Dominique De Bonis-Cosgrove and husband John Cosgrove, it concentrates on providing a very personal, low-key service ...
Read more about Asha Cottage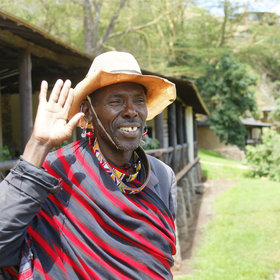 The Emakoko
|
33%
|

A new, upmarket, owner-managed lodge, opened at the beginning of 2012, The Emakoko straddles the southern boundary of Nairobi National Park, marked by the gorge of the Mbagathi River in an area where three rivers converge. The lodge has the national park's much underrated ...
Read more about The Emakoko