Africa House is often combined with:
Sort by:
Name


|
% of trips


|
Traveller's rating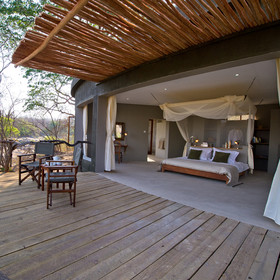 Mkulumadzi Lodge
|
100%
|

Overlooking tumbling rapids at the confluence of the Shire and Mkulumadzi (sometimes written 'Mukulumadzi' or even 'Mkurumadzi') rivers, is the smart and solidly built Mkulumadzi Lodge. Opened in 2011, it is owned by Robin Pope Safaris and incorporates some innovative 'eco' ideas...
Read more about Mkulumadzi
Makokola Retreat
|
100%
|

Close to the town of Mangochi, Makokola Retreat, previously known as Club Makokola or 'Club Mak' is a large thatched family-owned and run resort built beside a 750m-long golden palm-lined beach, on the southern shore of Lake Malawi. The main areas of Makokola Retreat are ...
Read more about Makokola Retreat
Kalamu Lagoon Camp
|
100%
|


Kalamu Lagoon Camp (previously known as Kwena Lagoon Camp) was built and run for a few years by Wilderness Safaris, who sited it on the location of an old, long-established lodge known as Luamfwa Lodge. It opened around 2008, and closed in 2012; an efforts to revive it for 2013 failed...
Read more about Kalamu Lagoon Camp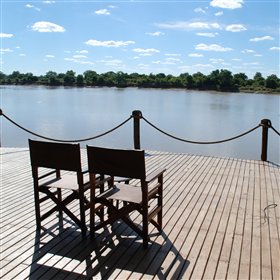 Nkwali
|
100%
|

Built on the banks of the Luangwa River, Nkwali Camp sits under the shade of tall mahogany, ebony and sausage trees. Owned and run by Robin Pope Safaris the camp is well situated a relatively short drive from Mfuwe Airport and overlooking South Luangwa National Park. Nkwali ...
Read more about Nkwali