Heuglins Guest House is often combined with:
Sort by:
Name


|
% of trips


|
Traveller's rating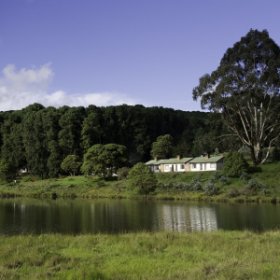 Chelinda Camp
|
40%
About a kilometre from the lodge, the old Chelinda Camp is a much more basic place to stay. It has just 6 twin bedded rooms, a restaurant, bar and shop - all looking out over a large trout dam. Activities from both include fly-fishing excursions, 4WD trips, and mountain biking...
Read more about Chelinda Camp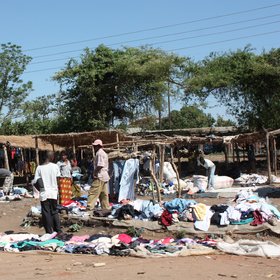 Mzuzu Hotel
|
40%

Sunbird Mzuzu Hotel is about 3.5km from Mzuzu's airport, and makes a convenient stop for travellers passing through the town. It has 60 rooms including: - 24 standard rooms - 32 superior rooms - 4 suites All of them have en-suite bathrooms and also air-conditioning, ...
Read more about Mzuzu Hotel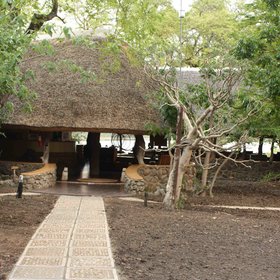 Mvuu Camp
|
40%
|


The family-friendly Mvuu Camp is located right on the banks of the Shire River, in the Liwonde National Park, and caters for the more budget-conscious traveller. Mvuu Camp is close to its more luxurious sister camp, Mvuu Lodge, which offers the same activities. Elephant, ...
Read more about Mvuu Camp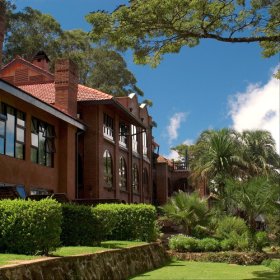 Ku Chawe Inn
|
20%
|


In the middle of the forest, Ku Chawe Inn is a super mountain retreat, with good food and notably friendly service. Commanding panoramic views of the valley below, it makes a perfect base for gentle hiking in search of the birds, wild orchids and the occasional antelope...
Read more about Ku Chawe Inn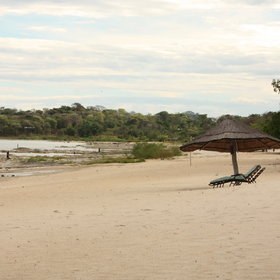 Chintheche Inn
|
20%
|

The simple Chintheche Inn, owned and managed by Wilderness Safaris, is situated on the western shore of Lake Malawi, Africa's third largest lake. This northern part of the Malawi lakeshore is very green and lush, with endless sandy beaches and is dotted with fishing villages...
Read more about Chintheche Inn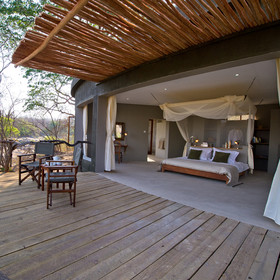 Mkulumadzi Lodge
|
20%
|

Overlooking tumbling rapids at the confluence of the Shire and Mkulumadzi (sometimes written 'Mukulumadzi' or even 'Mkurumadzi') rivers, is the smart and solidly built Mkulumadzi Lodge. Opened in 2011, it is owned by Robin Pope Safaris and incorporates some innovative 'eco' ideas...
Read more about Mkulumadzi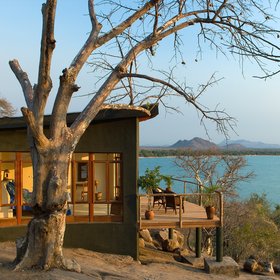 Pumulani
|
20%
|


Pumulani is a luxury beach lodge located high on a hill on the west side of Nankumba Peninsula, towards the southern end of Lake Malawi. It is within the Lake Malawi National Park so is a great spot for walking, snorkeling or simply relaxing. Pumulani's pedigree is excellent, ...
Read more about Pumulani
Makokola Retreat
|
20%
|

Close to the town of Mangochi, Makokola Retreat, previously known as Club Makokola or 'Club Mak' is a large thatched family-owned and run resort built beside a 750m-long golden palm-lined beach, on the southern shore of Lake Malawi. The main areas of Makokola Retreat are ...
Read more about Makokola Retreat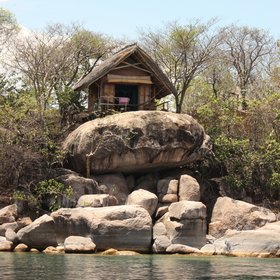 Mumbo Island
|
20%
|


Mumbo Island Camp is a small sustainable eco-camp located on Mumbo Island - ten kilometres off Cape Maclear on Lake Malawi. It is located within the Lake Malawi National Park and is reached by a gentle 45-minute boat ride in a traditional wooden fishing boat. The island ...
Read more about Mumbo Island
Taj Pamodzi Hotel
|
20%
|


The Taj Pamodzi Hotel, in the centre of Lusaka, and is most frequently used by our travellers as a stop-over hotel for just one night, typically for those who need to connect onto the early morning flight with British Airways back to London. It's a large, slightly impersonal ...
Read more about Taj Pamodzi Hotel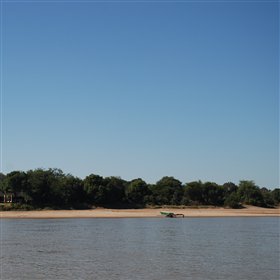 Luangwa River Camp
|
20%
|

Luangwa River Camp was built by a young English couple, Barry and Tara, who arrived in Zambia in 2001 with a host of ideas and huge enthusiasm, and the determination to carry them through. Their experiences were chronicled by the BBC TV programme "No Going Back", which ...
Read more about Luangwa River Camp
Kaingo Camp
|
20%
|

The well-established Kaingo Camp overlooks the Luangwa River from beneath an old grove of ebony trees. Owned by Derek Shenton and his family, it's one of the few owner-run camps remaining in South Luangwa National Park. Derek still heads up the team and is frequently in ...
Read more about Kaingo Camp
Nkwichi Lodge
|
20%
|


Nkwichi Lodge, on the eastern shoreline of Lake Malawi, in Mozambique, is set on a perfect white sandy beach, fringed by rocks, with some of the best snorkelling on the lake. The lodge is simply but cleverly designed, using rocks and local materials, and as a result blends ...
Read more about Nkwichi Lodge