Useful links featuring Mvuu Wilderness Lodge

Useful links...
We want you to understand more about Mvuu Wilderness Lodge. We're not shy to direct you to their own website as we're confident that a trip there with us will cost you the same or less than booking it any other way, even directly. So follow the links below for more information.
Homepage for this lodge
This is Mvuu's homepage on the site of Wilderness Safaris - who currently market and run it.
Mvuu Lodge is often combined with:
Sort by:
Name


|
% of trips


|
Traveller's rating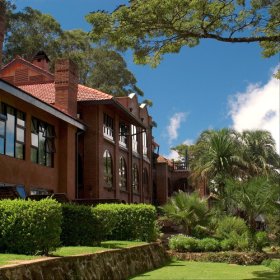 Ku Chawe Inn
|
75%
|


In the middle of the forest, Ku Chawe Inn is a super mountain retreat, with good food and notably friendly service. Commanding panoramic views of the valley below, it makes a perfect base for gentle hiking in search of the birds, wild orchids and the occasional antelope...
Read more about Ku Chawe Inn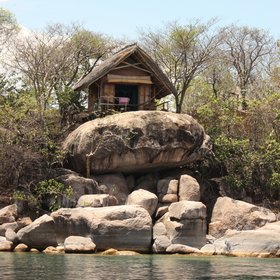 Mumbo Island
|
50%
|


Mumbo Island Camp is a small sustainable eco-camp located on Mumbo Island - ten kilometres off Cape Maclear on Lake Malawi. It is located within the Lake Malawi National Park and is reached by a gentle 45-minute boat ride in a traditional wooden fishing boat. The island ...
Read more about Mumbo Island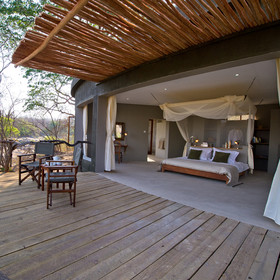 Mkulumadzi Lodge
|
25%
|

Overlooking tumbling rapids at the confluence of the Shire and Mkulumadzi (sometimes written 'Mukulumadzi' or even 'Mkurumadzi') rivers, is the smart and solidly built Mkulumadzi Lodge. Opened in 2011, it is owned by Robin Pope Safaris and incorporates some innovative 'eco' ideas...
Read more about Mkulumadzi
Makokola Retreat
|
25%
|

Close to the town of Mangochi, Makokola Retreat, previously known as Club Makokola or 'Club Mak' is a large thatched family-owned and run resort built beside a 750m-long golden palm-lined beach, on the southern shore of Lake Malawi. The main areas of Makokola Retreat ...
Read more about Makokola Retreat
Danforth Lodge
|
25%
|


Home to Howard and Michelle Massey-Hicks, Danforth Lodge is a friendly, simple, owner-run lodge situated in Chembe village at Cape Maclear, on the southern shore of Lake Malawi. It fronts onto a long sandy beach with views towards the islands, and around the corner is the ...
Read more about Danforth Lodge
Ivory Lodge
|
25%
|


Ivory Lodge is situated in the Sikumi Forest Reserve, a strip of protected land sandwiched between the main Vic Falls / Bulawayo road, and Hwange National Park. It's probably the easiest to access by road of all of Hwange's safari lodges. Ivory is a relatively small lodge, ...
Read more about Ivory Lodge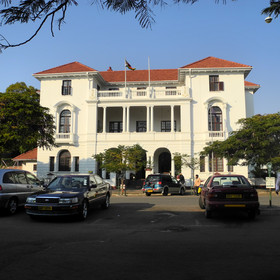 Bulawayo Club
|
25%
|


Located in the centre of Bulawayo, The Bulawayo Club, dating back to 1935, is full of colonial architecture and history from a bygone era. t was tastefully converted into a hotel in 2009, it retains the feel of a working gentleman's club, with a lot of original pieces ...
Read more about Bulawayo Club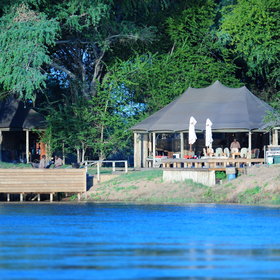 Ruckomechi Camp
|
25%
|


The smart Ruckomechi Camp spans nearly a kilometre of riverfront in a private concession just beside the northwest corner of Mana Pools National Park, where the vast Zambezi River flows against a backdrop of the Zambezi escarpment. This scenic location, coupled with a ...
Read more about Ruckomechi Camp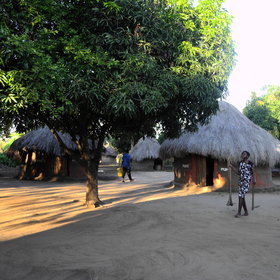 Kawaza Village
|
25%
|


Just outside the South Luangwa National Park, and a few miles from Mfuwe town, lies a normal, working, rural Zambian village that has decided to invite visitors to stay. There is nothing contrived or artificial about Kawaza Village, but it does offer you the rare opportunity ...
Read more about Kawaza Village
Vundu Camp
|
25%
|


Vundu Camp is a small camp with a long-standing reputation. It lies amongst a grove of ebony and tamarind trees on the banks of the Zambezi River, in the heart of Mana Pools National Park. It's a landscape of tall evergreen trees and floodplains interspersed with oxbow ...
Read more about Vundu Camp
Amalinda
|
25%
|


The owner-run Camp Amalinda sits in a 300-acre (1.2km²) private concession of the Matobo Hills National Park. In a spectacular setting amongst the ancient boulders of the hills, it's a comfortable lodge with buildings that have been cleverly designed into the rocks – lending ...
Read more about Amalinda