Places which are most often combined with the Heuglins Guest House
Sort by:
Name


|
% of trips


|
Traveller's rating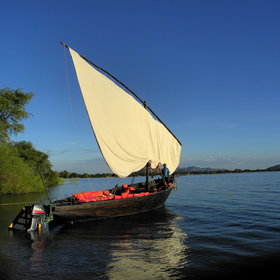 Mzuzu Hotel
|
50%

Sunbird Mzuzu Hotel is about 3.5km from Mzuzu's airport, and makes a convenient stop for travellers passing through the town. It has 60 rooms including: - 24 standard rooms - 32 superior rooms - 4 suites All ...
Read more about Mzuzu Hotel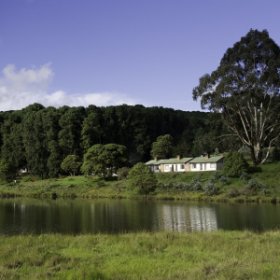 Chelinda Camp
|
50%
About a kilometre from the lodge, the old Chelinda Camp is a much more basic place to stay. It has just 6 twin bedded rooms, a restaurant, bar and shop - all looking out over a large trout dam. Activities from ...
Read more about Chelinda Camp
Mvuu Camp
|
50%
|


Nearby to the Wilderness Lodge, family-friendly Mvuu Camp has 13 chalets and caters for the more budget-conscious traveller. Again, its thatched lounge and dining area has lovely views up the Shire River and its ...
Read more about Mvuu Camp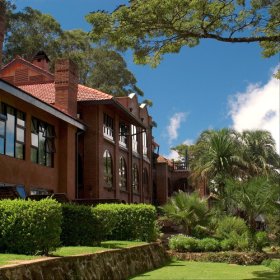 Ku Chawe Inn
|
25%
|


In the middle of the forest, Ku Chawe Inn is a super mountain retreat, with good food and notably friendly service. Commanding panoramic views of the valley below, it makes a perfect base for gentle hiking in search ...
Read more about Ku Chawe Inn
Chintheche Inn
|
25%
|

Chintheche Inn is situated on the northern shore of Lake Malawi, Africa's third largest lake, in one of the country's most beautiful and varied areas. Swathes of tropical rainforest lead down to the lake where ...
Read more about Chintheche Inn
The Makokola Retreat
|
25%
|

Close to the town of Mangochi, The Makokola Retreat, previously Club Makokola or 'Club Mak' as it was known, is a thatched resort built beside a 600m-long golden beach on Lake Malawi's southern shores. It has ...
Read more about The Makokola Retreat
Mumbo Island
|
25%
|


A pristine and beautiful island situated four kilometres off the Cape Maclear Peninsular on Lake Malawi, Mumbo Island is the smaller and more scenic of the two islands used by Kayak Africa. Reached by a gentle ...
Read more about Mumbo Island
Taj Pamodzi Hotel
|
25%
|


The Taj Pamodzi Hotel, in the centre of Lusaka, and is most frequently used by our travellers as a stop-over hotel for just one night, typically for those who need to connect onto the early morning flight with ...
Read more about Taj Pamodzi Hotel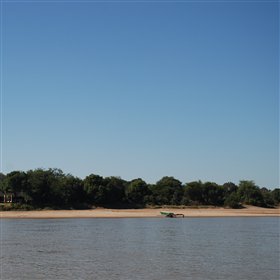 Luangwa River Camp
|
25%
|

Luangwa River Camp was built by a young English couple, Barry and Tara, who arrived in Zambia in 2001 with a host of ideas and huge enthusiasm, and the determination to carry them through. Their experiences were ...
Read more about Luangwa River Camp
Kaingo Camp
|
25%
|

Kaingo Camp overlooks the Luangwa River from beneath an old grove of ebony trees. It's been owned by Derek Shenton and his family for years, and Derek still heads up the team and is frequently in camp guiding. ...
Read more about Kaingo Camp