Useful links featuring Ku Chawe Inn

Download a PDF...
To read what we say in our brochure, click on the link to download the brochure section including Ku Chawe Inn. To save a copy onto your computer, right-click on the link and select 'Save Target as...'.
Ku Chawe Inn is often combined with:
Sort by:
Name


|
% of trips


|
Traveller's rating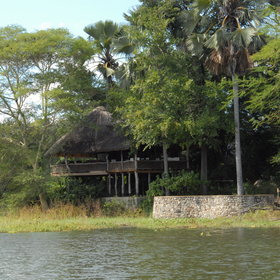 Mvuu Wilderness Lodge
|
75%
|

Mvuu Wilderness Lodge is named after the Chewa word for hippopotamus – Mvuu – and lives up to its name as a great place to spot a good variety of river wildlife. Situated on the banks of the Shire River in Malawi's Liwonde National Park, the lodge has five tents on decks ...
Read more about Mvuu Lodge
The Makokola Retreat
|
50%
|

Close to the town of Mangochi, The Makokola Retreat, previously Club Makokola or 'Club Mak' as it was known, is a thatched resort built beside a 600m-long golden beach on Lake Malawi's southern shores. It has 56 comfortable rooms, including some suites and family rooms, ...
Read more about The Makokola Retreat
Mumbo Island
|
50%
|


A pristine and beautiful island situated four kilometres off the Cape Maclear Peninsular on Lake Malawi, Mumbo Island is the smaller and more scenic of the two islands used by Kayak Africa. Reached by a gentle 45-minute boat ride in a traditional wooden fishing boat, the ...
Read more about Mumbo Island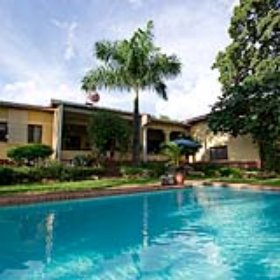 Heuglins Guest House
|
25%
|


Heuglins Guest House is situated in the northern suburbs of Lilongwe, Malawi's capital, a few minutes away from the city centre and approximately 35 minutes' drive from Lilongwe International Airport. It is named after the brightly coloured Heuglin's robin, often seen in ...
Read more about Heuglins Guest House
Mvuu Camp
|
25%
|


Nearby to the Wilderness Lodge, family-friendly Mvuu Camp has 13 chalets and caters for the more budget-conscious traveller. Again, its thatched lounge and dining area has lovely views up the Shire River and its activities are similar to those offered at the lodge. Nearby ...
Read more about Mvuu Camp
Danforth Lodge
|
25%
|


Danforth Lodge is situated on the southern shore of Lake Malawi, Africa's third-largest lake, in a beautiful spot called Cape Maclear - on a peninsula, surrounded almost completely by the lake. It's a superb scuba-diving area. The beaches are pristine and white, and ...
Read more about Danforth Lodge