Ryalls Hotel is often combined with:
Sort by:
Name


|
% of trips


|
Traveller's rating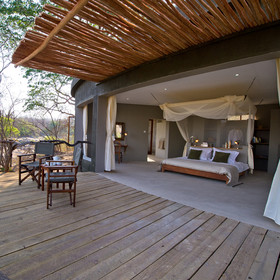 Mkulumadzi Lodge
|
67%
|

Overlooking tumbling rapids at the confluence of the Shire and Mkulumadzi (sometimes written 'Mkurumadzi', or even 'Mukulumadzi') rivers, Mkulumadzi is the newest safari lodge owned by Robin Pope Safaris and opened in July 2011. It's a small, smart camp in a newly revitalised reserve...
Read more about Mkulumadzi
Chintheche Inn
|
33%
|

Chintheche Inn is situated on the northern shore of Lake Malawi, Africa's third largest lake, in one of the country's most beautiful and varied areas. Swathes of tropical rainforest lead down to the lake where the beaches are beautiful – miles of pristine white sand with ...
Read more about Chintheche Inn
Mvuu Camp
|
33%
|


Nearby to the Wilderness Lodge, family-friendly Mvuu Camp has 13 chalets and caters for the more budget-conscious traveller. Again, its thatched lounge and dining area has lovely views up the Shire River and its activities are similar to those offered at the lodge. Nearby ...
Read more about Mvuu Camp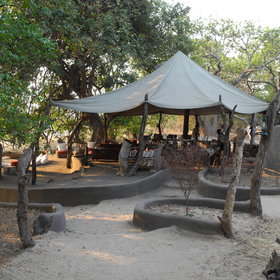 Tena Tena
|
33%
|


Run by Robin Pope Safaris , Tena Tena is in the remote Nsefu Sector, on the north side of South Luangwa National Park in an area rich with game. In August 2012 the camp was moved to a new location, about a kilometre upstream from its previous site, but it remains on the ...
Read more about Tena Tena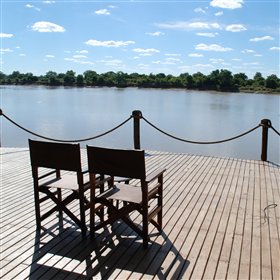 Nkwali
|
33%
|

Built on the banks of the Luangwa River, Nkwali Camp sits under the shade of tall mahogany, ebony and sausage trees. Owned and run by Robin Pope Safaris the camp is well situated a relatively short drive from Mfuwe Airport and overlooking South Luangwa National Park. Nkwali ...
Read more about Nkwali
Chiawa Camp
|
33%
|


The unpretentious, family-owned and run Chiawa Camp is set in the heart of the game-rich Lower Zambezi National Park. Chiawa stands on the grassy banks of the Zambezi River with uninterrupted views across the Zambezi, overlooking Zimbabwe's Mana Pools National Park. The ...
Read more about Chiawa Camp
Nsefu
|
33%
|


Located on a wide bend of the Luangwa River in South Luangwa National Park's remote and game-rich Nsefu Sector, Nsefu is run by Robin Pope Safaris. An hour's drive from their base at Nkwali, it was originally built in the 1950s. It is the South Luangwa's oldest camp – and ...
Read more about Nsefu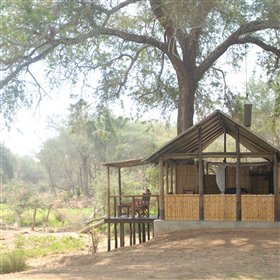 Old Mondoro Bushcamp
|
33%
|

Old Mondoro Bushcamp takes its name from the Shona word for lion. It is a small and simple bush camp situated on the banks of the Zambezi River, overlooking reed islands where buffalo feed and hippos bask. As there are only four bush chalets at Old Mondoro this simple ...
Read more about Old Mondoro Bushcamp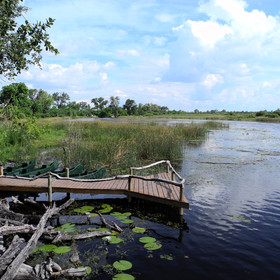 Savuti Camp
|
33%
|


Savuti Camp is about 30km due west of the Savuti Marsh, and the famous Savuti area of Chobe National Park. It stands in the private Linyanti Reserve, which covers 1,250km² and has within it three private camps. In the north, beside the Linyanti River, the environment is ...
Read more about Savuti Camp