Useful links featuring Danforth Lodge

Download a PDF...
To read what we say in our brochure, click on the link to download the brochure section including Danforth Lodge. To save a copy onto your computer, right-click on the link and select 'Save Target as...'.
Useful links...
We want you to understand more about Danforth Lodge. We're not shy to direct you to their own website as we're confident that a trip there with us will cost you the same or less than booking it any other way, even directly. So follow the links below for more information.
Link to Danforth Yachting's homepage
Click here to visit the Danforth homepage; it has lots of information and some great pictures.
Danforth Lodge is often combined with:
Sort by:
Name


|
% of trips


|
Traveller's rating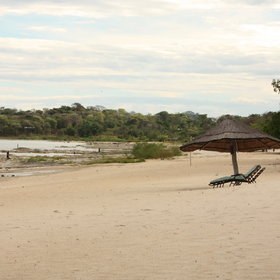 Chintheche Inn
|
25%
|

The simple Chintheche Inn, owned and managed by Wilderness Safaris, is situated on the western shore of Lake Malawi, Africa's third largest lake. This northern part of the Malawi lakeshore is very green and lush, with endless sandy beaches and is dotted with fishing villages...
Read more about Chintheche Inn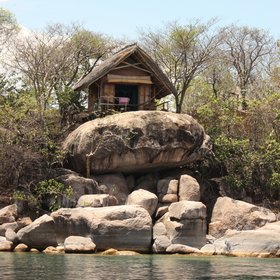 Mumbo Island
|
25%
|


Mumbo Island Camp is a small sustainable eco-camp located on Mumbo Island - ten kilometres off Cape Maclear on Lake Malawi. It is located within the Lake Malawi National Park and is reached by a gentle 45-minute boat ride in a traditional wooden fishing boat. The island ...
Read more about Mumbo Island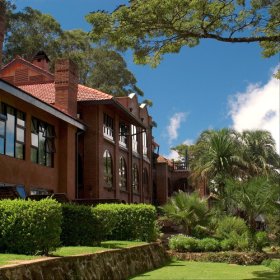 Ku Chawe Inn
|
25%
|


In the middle of the forest, Ku Chawe Inn is a super mountain retreat, with good food and notably friendly service. Commanding panoramic views of the valley below, it makes a perfect base for gentle hiking in search of the birds, wild orchids and the occasional antelope...
Read more about Ku Chawe Inn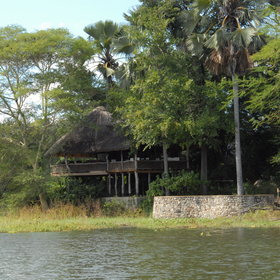 Mvuu Wilderness Lodge
|
25%
|

Mvuu Wilderness Lodge is a comfortable tented lodge set back from the banks of the Shire River in Malawi's Liwonde National Park. It overlooks a lily-covered lagoon (an old oxbow lake) where game can very often be seen coming down to drink. All guests arrive at Mvuu ...
Read more about Mvuu Lodge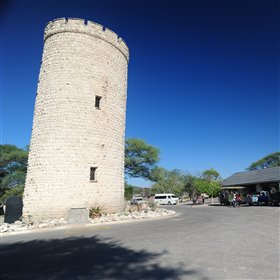 Okaukuejo Camp
|
25%
|


Okaukuejo Camp (formerly known as Okakwiju), meaning a woman who bore a child each year, stands near the public southern entrance of Etosha National Park, at the western end of the famous Etosha Pan. Although a larger camp than most we feature, it is a popular choice due ...
Read more about Okaukuejo Camp
Villa Violet
|
25%
|


Villa Violet is the new guesthouse in the building that used to house the "Elegant Bed & Breakfast", and is popular choice for a relaxing and cosy stay in Windhoek. With new owners and management it was taken over and renamed in July 2011. Since then it has been refurbished ...
Read more about Villa Violet
Vingerklip Lodge
|
25%
|


Vingerklip Lodge sits on a hilltop approximately 1km from the striking Vingerklip ('finger of stone' or 'rock finger') from which it derives its name. At 35m high, the Vingerklip is one of the most impressive sedimentary rock formations in Namibia. From the many vantage ...
Read more about Vingerklip Lodge
Mushara Lodge
|
25%
|

Just 8km from the eastern gate of Etosha National Park, in its own private reserve, the sizeable Mushara Lodge is designed for travellers who want to visit Etosha, whilst staying in a more comfortable place than the restcamps within the park. It offers well-appointed rooms ...
Read more about Mushara Lodge
Doro Nawas
|
25%
|

Doro Nawas Camp is situated on a rugged, rocky hill close to Twyfelfontein, on the edge of the dry Aba Huab River. It has awesome views across the plains of the mountains and sandstone cliffs of Twyfelfontein. The camp is a joint venture between Wilderness Safaris and ...
Read more about Doro Nawas
Okonjima Plains Camp
|
25%
|


Just south of Otjiwarongo, Okonjima Plains Camp (formerly Okonjima Main Camp) was the original Hanssen family farmhouse that was converted into the first lodge on this farmland. Since then, they have opened several sister-camps on their same large ranch – Okonjima Bush ...
Read more about Okonjima Plains Camp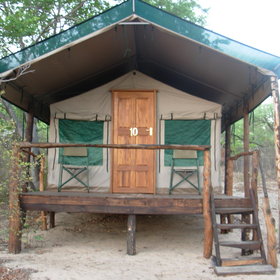 Nhoma Camp
|
25%
|


Nhoma Camp is a small tented camp in Bushmanland that takes its name from the nearby Bushman village of //Nhoq'ma. The camp is run by Arno and Estelle Oosthuysen who have worked with and to the benefit of the Bushmen in this area for about 16 years. Nhoma Camp and village ...
Read more about Nhoma Camp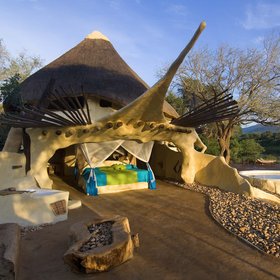 Chongwe River House
|
25%
|


A short distance from Chongwe River Camp, the spectacular Chongwe River House is a luxurious four-bedroomed house has been designed with originality and luxury in mind - complete with its own pool and deck in a great bush location overlooking the Chongwe River, a tributary ...
Read more about Chongwe River House