Useful links featuring Danforth Lodge

Download a PDF...
To read what we say in our brochure, click on the link to download the brochure section including Danforth Lodge. To save a copy onto your computer, right-click on the link and select 'Save Target as...'.
Useful links...
We want you to understand more about Danforth Lodge. We're not shy to direct you to their own website as we're confident that a trip there with us will cost you the same or less than booking it any other way, even directly. So follow the links below for more information.
Link to Danforth Yachting's homepage
Click here to visit the Danforth homepage; it has lots of information and some great pictures.
Danforth Lodge is often combined with:
Sort by:
Name


|
% of trips


|
Traveller's rating


Chintheche Inn
|
33%
|

Chintheche Inn is situated on the northern shore of Lake Malawi, Africa's third largest lake, in one of the country's most beautiful and varied areas. Swathes of tropical rainforest lead down to the lake where the beaches are beautiful – miles of pristine white sand with ...
Read more about Chintheche Inn
Mumbo Island
|
33%
|


A pristine and beautiful island situated four kilometres off the Cape Maclear Peninsular on Lake Malawi, Mumbo Island is the smaller and more scenic of the two islands used by Kayak Africa. Reached by a gentle 45-minute boat ride in a traditional wooden fishing boat, the ...
Read more about Mumbo Island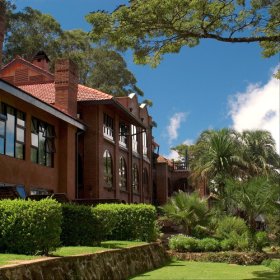 Ku Chawe Inn
|
33%
|


In the middle of the forest, Ku Chawe Inn is a super mountain retreat, with good food and notably friendly service. Commanding panoramic views of the valley below, it makes a perfect base for gentle hiking in search of the birds, wild orchids and the occasional antelope...
Read more about Ku Chawe Inn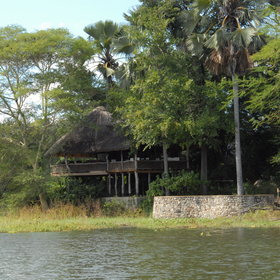 Mvuu Wilderness Lodge
|
33%
|

Mvuu Wilderness Lodge is named after the Chewa word for hippopotamus – Mvuu – and lives up to its name as a great place to spot a good variety of river wildlife. Situated on the banks of the Shire River in Malawi's Liwonde National Park, the lodge has five tents on decks ...
Read more about Mvuu Lodge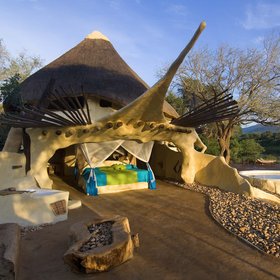 Chongwe River House
|
33%
|


A short distance from Chongwe River Camp, the spectacular Chongwe River House is a luxurious four-bedroomed house has been designed with originality and luxury in mind - complete with its own pool and deck in a great bush location overlooking the Chongwe River, a tributary ...
Read more about Chongwe River House