Useful links featuring Anantara Bazaruto

Download a PDF...
To read what we say in our brochure, click on the link to download the brochure section including Anantara Bazaruto. To save a copy onto your computer, right-click on the link and select 'Save Target as...'.
Useful links...
We want you to understand more about Anantara Bazaruto. We're not shy to direct you to their own website as we're confident that a trip there with us will cost you the same or less than booking it any other way, even directly. So follow the links below for more information.
Resort homepage
See here for detailed of the lodge, and recent changes, from those who run it.
Anantara Bazaruto in the media
We often arrange African trips for top journalists and a few of the resultant articles are online. Pieces written about Anantara Bazaruto include:
See our articles page for more pieces about our trips and safaris
Anantara Bazaruto is often combined with:
Sort by:
Name


|
% of trips


|
Traveller's rating


Southern Sun OR Tambo
|
67%
|

Explore Gorongosa
|
33%
|


Stop press: This camp has recently closed, and will be re-opening in July 2013 as the upgraded Kubatana Camp owned and run by an experienced safari operation that we know well. We have great hopes that the good work started by Explore Gorongosa will continue and thrive ...
Read more about Explore Gorongosa
The Stiltz
|
33%
|

Right on the edge of Swakopmund, The Stiltz overlooks the mouth of the Swakop River and has spectacular views over the dunes or the Atlantic Ocean. The combination of these views and a quirky design make it a unique place to stay in Swakopmund. The Stiltz has nine high-quality ...
Read more about The Stiltz
Kulala Wilderness Camp
|
33%
|

STOP PRESS! Kulala Wilderness Camp closed permanently on 2nd July 2012. Take a look at Kulala Desert Lodge, located on the same reserve, for a similar alternative. Kulala Wilderness Camp is situated 40km south-east of Sesriem, on a private reserve which borders the Namib-Naukluft ...
Read more about Kulala Wilderness Camp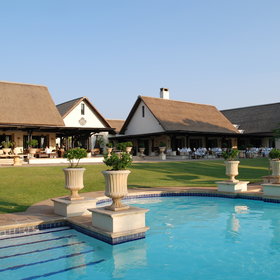 Royal Livingstone Hotel
|
33%
|

Opened in 2001, the five-star Royal Livingstone Hotel sits in landscaped gardens in Zambia, on the banks of the Zambezi River, just a 15-minute walk from the Victoria Falls. The spray from the Falls is often visible from the grounds of the hotel. The Royal Livingstone ...
Read more about Royal Livingstone Hotel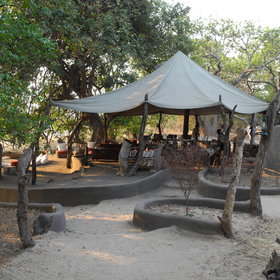 Tena Tena
|
33%
|


Run by Robin Pope Safaris , Tena Tena is in the remote Nsefu Sector, on the north side of South Luangwa National Park in an area rich with game. In August 2012 the camp was moved to a new location, about a kilometre upstream from its previous site, but it remains on the ...
Read more about Tena Tena
Little Kwara
|
33%
|


North of Moremi, Little Kwara lies within the 1,750km² private Kwara Reserve, where the diversity of the environments is reflected in both the wide range of activities possible – both land and water year-round – and the big game found here. It's a small, fairly smart lodge, ...
Read more about Little Kwara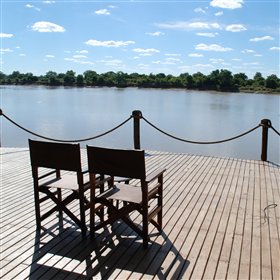 Nkwali
|
33%
|

Built on the banks of the Luangwa River, Nkwali Camp sits under the shade of tall mahogany, ebony and sausage trees. Owned and run by Robin Pope Safaris the camp is well situated a relatively short drive from Mfuwe Airport and overlooking South Luangwa National Park. Nkwali ...
Read more about Nkwali
Nsefu
|
33%
|


Located on a wide bend of the Luangwa River in South Luangwa National Park's remote and game-rich Nsefu Sector, Nsefu is run by Robin Pope Safaris. An hour's drive from their base at Nkwali, it was originally built in the 1950s. It is the South Luangwa's oldest camp – and ...
Read more about Nsefu