Useful links featuring Explore Gorongosa

Download a PDF...
To read what we say in our brochure, click on the link to download the brochure section including Explore Gorongosa. To save a copy onto your computer, right-click on the link and select 'Save Target as...'.
Useful links...
We want you to understand more about Explore Gorongosa. We're not shy to direct you to their own website as we're confident that a trip there with us will cost you the same or less than booking it any other way, even directly. So follow the links below for more information.
Explore Gorongosa's own website
For further information on this exciting new area - click through to see the lodge's own website.
Explore Gorongosa is often combined with:
Sort by:
Name


|
% of trips


|
Traveller's rating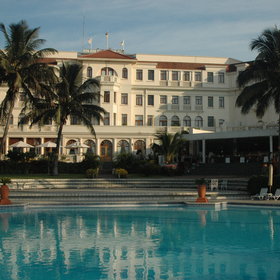 Polana Serena Hotel
|
25%
|


Most of our visitors who stop here come for just one night and stay at the best hotel in town: the five-star Polana Serena Hotel. It's reliably good and one of Africa's classic old colonial hotels. Marble floors and wrought-iron lifts lead to comfortable, well-appointed ...
Read more about Polana Serena Hotel
Marlin Lodge
|
25%
|


Note: Marlin Lodge suffered a fire at the end of 2012 and since then has been closed. We hope it will soon re-open under a different ownership but there are no firm plans at the moment. Call us for the latest details. Marlin Lodge is located on Benguerra Island, and is ...
Read more about Marlin Lodge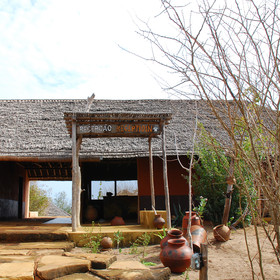 Nuarro Mozambique
|
25%
|

Just north of Nacala and set within a marine reserve, Nuarro Mozambique is a new lodge with a strong focus on responsible and eco-tourism. Opened in June 2009 with just one restaurant-bar area and six chalets, it has since grown to incorporate a total of 12 chalets, a beach ...
Read more about Nuarro Mozambique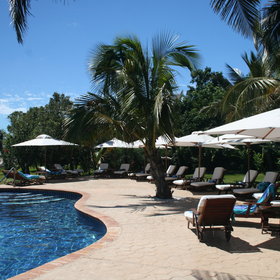 Anantara Bazaruto
|
25%
|


The newly named Anantara Bazaruto Island Resort & Spa, was until recently know as Indigo Bay Island Resort and part of the Rani chain of resorts and hotels. (Before that it was simply called Indigo Bay, and before that Sabal Lodge stood here!) It first opened on this idyllic ...
Read more about Anantara Bazaruto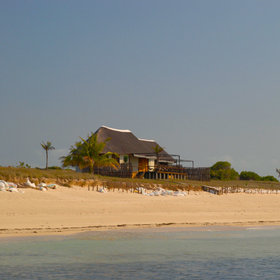 Coral Lodge 15.41
|
25%
|


Coral Lodge 15.41 (the numbers indicating the lodge's Latitude and Longitude co-ordinates) is a relatively new property which opened in June 2010 on the central Mozambican coastline, just south of Nacala. With only ten villas it is small, with smart and modern touches, ...
Read more about Coral Lodge 15.41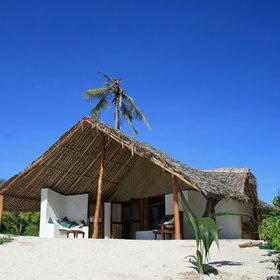 Guludo Beach Lodge
|
25%
|

Guludo Beach Lodge is a fascinating lodge, located on a stunning stretch of coastline in northern Mozambique. It is simple in comparison to the other properties in the Quirimbas, but it is absolutely charming and amongst the best examples of responsible tourism we have seen...
Read more about Guludo Beach Lodge