Useful links featuring Ibo Island Lodge

Download a PDF...
To read what we say in our brochure, click on the link to download the brochure section including Ibo Island Lodge. To save a copy onto your computer, right-click on the link and select 'Save Target as...'.
Useful links...
We want you to understand more about Ibo Island Lodge. We're not shy to direct you to their own website as we're confident that a trip there with us will cost you the same or less than booking it any other way, even directly. So follow the links below for more information.
Ibo Island Lodge home page
Click here to for more information on this historical island, with details about the lodge and various activities and places of interest on Ibo.
Ibo Island Lodge is often combined with:
Sort by:
Name


|
% of trips


|
Traveller's rating


Quilalea Island Resort
|
40%
|


Quilálea re-opened at the start of November 2011, having been effectively shut for visitors since the end of 2008. (Rumours suggest that it was bought by a South African politician, Tokyo Sexwale, as a private holiday retreat.) Since then, during 2011, Quilálea was re-built ...
Read more about Quilalea Island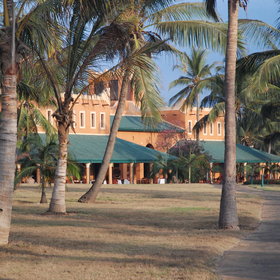 Pemba Beach Hotel
|
40%
|


On a quiet side of the town, a short drive from the airport, is the convenient and surprisingly good Pemba Beach Hotel . if you need to spend a night in Pemba than this is not only convenient, but it's also quite a nice hotel. It stands beside the ocean and has lovely ...
Read more about Pemba Beach Hotel
Ibo Dhow Safari
|
20%
|


The Ibo Dhow Safari, is a mobile island-hopping safari, offering comfortable fly-camping on uninhabited island beaches. Operated by Ibo Island Lodge, with a full support crew looking after you, this is a unique way to explore Mozambique's most remote coastline. We have ...
Read more about Ibo Dhow Safari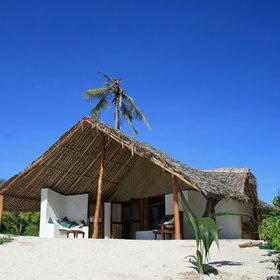 Guludo Beach Lodge
|
20%
|

Guludo Beach Lodge is a fascinating lodge, located on a stunning stretch of coastline in northern Mozambique. It is simple in comparison to the other properties in the Quirimbas, but it is absolutely charming and amongst the best examples of responsible tourism we have seen...
Read more about Guludo Beach Lodge
Hotel des Mille Collines
|
20%
|

Hotel des Mille Collines is set in Rwanda's capital city: Kigali. It is a four-star international hotel with 112 rooms, set in large gardens in downtown Kigali. The hotel gained much of its notoriety from its role within the feature film, Hotel Rwanda. As within the film, ...
Read more about Hotel des Mille Collines
Southern Sun Dar
|
20%
|


The Southern Sun is located in Dar es Salaam's town centre, making it very convenient for those who only have a short stay in the city. With an outdoor pool, restaurant, fitness centre and variety of other facilities, it is a pleasant and good value hotel.
Read more about Southern Sun
Gorilla Mountain View Lodge
|
20%
|


The newest mid-range hotel in the Volcanoes National Park is the Gorilla Mountain View Lodge. The owners of the lodge are the former owners of the Mountain Gorilla's Nest. The Gorilla Mountain View Lodge has 20 individual cottages constructed out of brick and tile – ...
Read more about Gorilla Mountain View
Selous Impala Camp
|
20%
|

Selous Impala Camp is situated on a wooded stretch of the stunning Rufiji River within the Selous Game Reserve. Simply though stylishly designed, it offers varied safaris and combines well with its sister camp in Ruaha National Park, the rather more spartan Mdonya Old River Camp...
Read more about Impala Camp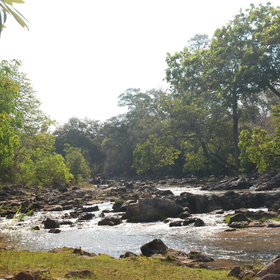 Mwaleshi Camp
|
20%
|


Located in the remote, walking-only area of the North Luangwa National Park, Mwaleshi Camp is a rustic little safari camp. It stands beside the crystal-clear Mwaleshi River, 10km from its confluence with the main Luangwa River, in a wilderness area renowned for its huge ...
Read more about Mwaleshi Camp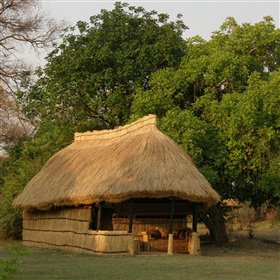 Tafika
|
20%
|


Home to John and Carol Coppinger, the founders of Remote Africa Safaris, Tafika is a small and apparently fairly rustic camp standing on the banks of the Luangwa River, on the north side of the beautiful Nsefu Sector of South Luangwa National Park. Tafika and its two satellite ...
Read more about Tafika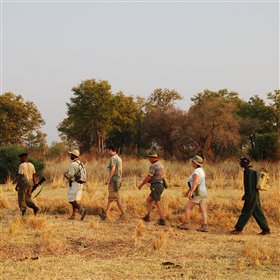 Chikoko Tree Camp
|
20%
|


Chikoko Tree Camp is an exceptionally small and intimate bushcamp that overlooks the seasonal Chikoko River – a scenic, winding channel lined by shady ebony trees. It is set in a remote area of the South Luangwa National Park that is exclusive to walking safaris; there ...
Read more about Chikoko Tree Camp