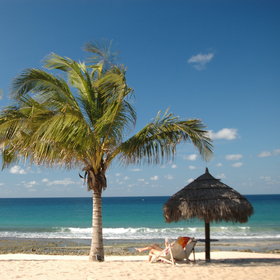 The Quirimbas Archipelago consists of 12 major and 20 smaller islands.
Rongui Island: Our full report
Rongui is an uninhabited coral island located near a deepwater channel in which marlin, sailfish, wahoo and yellowfin tuna abound.

Historically, we know that in 1800 slavers from Madagascar raided Rongui and the other nearby islands. The raiders arrived in formidable war canoes with outriggers like those in Tahiti and the Marquesas. The Portuguese finally routed the Malagasy in 1820, but the raiders left a lasting legacy: today, uniquely in Cabo Delgado. The fishermen around Rongui and the archipelago's other islands continue to mount outriggers on their dugouts.

Rongui is in amazing condition, and a recent coral survey undertaken in conjunction with the Zoological Society of London by marine biologists from the Great Barrier Reef, the UK and the University of Maputo, concluded that the surrounding coral reefs were of exceptional diversity and in pristine condition.

As of yet this island remains undeveloped but call the Expert Africa team for the latest news on Ronguie Island, and the Quirimbas Archipelago in general.
Geographics
Location: Quirimbas Archipelago, Mozambique
Infrastructure