Lodges & safari camps in Bushmanland
Sort by:
Name


|
Traveller's rating


|
No. of reviews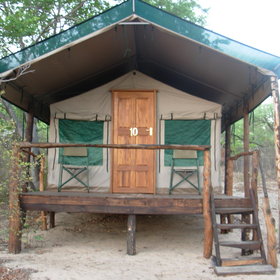 Nhoma Camp

Nhoma Camp is a small tented camp in Bushmanland that takes its name from the nearby Bushman village ...More about Nhoma Camp
Our time with the Bushmen was one of our highlights of our 4 week trip. This unique experience ... Nhoma Camp reviews...
Tsumkwe Country Lodge

Tsumkwe Country Lodge is situated on the edge of the tiny settlement of Tsumkwe, about 226km from ...More about Tsumkwe Country Lodge
Khaudom fly-camp
If you'd like to see more of Khaudom National Park, then we can arrange a night at a Khaudom fly-camp ...More about Khaudom fly-camp