Useful links featuring Okonjima Bush Suite

Places which are most often combined with the Okonjima Bush Suite
Sort by:
Name


|
% of trips


|
Traveller's rating


Mundulea Reserve
|
50%
|

Set in some 120km² of pristine bushland within the Otavi Mountains, Mundulea Nature Reserve is the result of 12 years work by Bruno and Kate Nebe, who established the reserve in 2001. Since then, the four former ...
Read more about Mundulea Reserve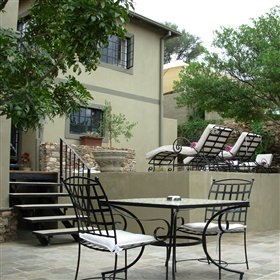 Olive Grove
|
50%
|

The Olive Grove is a stylish guesthouse in Windhoek's Klein Windhoek suburb. Taking its name from the neighbouring grove of olive trees, the guesthouse is located in a renovated old house. It has been open since ...
Read more about Olive Grove
Mushara Lodge
|
50%
|

Just 8km from the eastern gate of Etosha National Park, the substantial Mushara Lodge is designed for travellers who want to visit Etosha, whilst saying in a more comfortable place than the restcamps within the park...
Read more about Mushara Lodge
Anderssons Camp
|
50%
|


Situated only 8km from the turn off onto the private Ongava Reserve, Andersson's Camp is in an ideal location for visiting the Etosha National Park, and is only 30 minutes drive from the entrance gate. We've ...
Read more about Andersson's Camp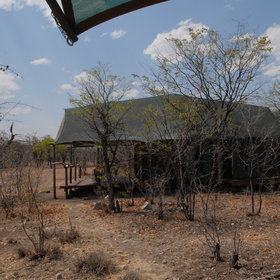 Ongava Tented Camp
|
50%
|

The unfenced Ongava Tented Camp is a small camp nestled in mopane woodland at the foot of a small hill on the private 300km2 Ongava Reserve, and overlooking a waterhole. The reserve borders Etosha National Park ...
Read more about Ongava Tented Camp
Camp Kipwe
|
50%
|


Camp Kipwe is set within the Twyfelfontein Conservancy in Damaraland, about 550km from Namibia's capital city Windhoek. Formerly known as "Francolino Fly Inn", it was extended, fully refurbished and reopened under ...
Read more about Camp Kipwe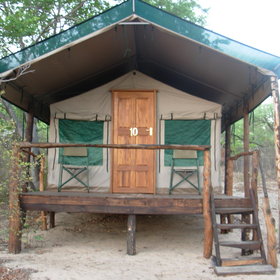 Nhoma Camp
|
50%
|


Nhoma Camp is a small tented camp in Bushmanland that takes its name from the nearby Bushman village of //Nhoq'ma. The camp is run by Arno and Estelle Oosthuysen who have worked with and to the benefit of the Bushmen ...
Read more about Nhoma Camp
Sossusvlei Desert Lodge
|
50%
|

Sossusvlei Desert Lodge (formerly known as Sossusvlei Mountain Lodge) is perhaps the ultimate in desert luxury, and would appeal to those who love their comforts. Located in the NamibRand Nature Reserve, this lodge ...
Read more about Sossusvlei Desert Lodge