Useful links featuring Ugab Terrace Lodge
Useful links...
We want you to understand more about Ugab Terrace Lodge. We're not shy to direct you to their own website as we're confident that a trip there with us will cost you the same or less than booking it any other way, even directly. So follow the links below for more information.
Ugab Terrace Lodge is often combined with:
Sort by:
Name


|
% of trips


|
Traveller's rating


Twyfelfontein Country Lodge
|
100%
|


Just 4km from the historic UNESCO World Heritage Twfelfontein rock engravings is Twyfelfontein Country Lodge, built in an attractive spot at the bottom of a hill. The lodge's design has taken inspiration from the colours and shapes in the local landscape; this way, the ...
Read more about Twyfelfontein C'try Lod.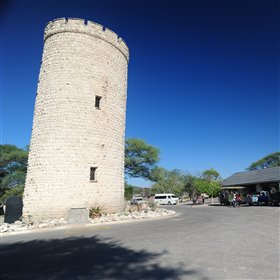 Okaukuejo Camp
|
100%
|


Okaukuejo Camp (formerly known as Okakwiju), meaning a woman who bore a child each year, stands near the public southern entrance of Etosha National Park, at the western end of the famous Etosha Pan. Although a larger camp than most we feature, it is a popular choice due ...
Read more about Okaukuejo Camp
Villa Violet
|
100%
|


Villa Violet is the new guesthouse in the building that used to house the "Elegant Bed & Breakfast", and is popular choice for a relaxing and cosy stay in Windhoek. With new owners and management it was taken over and renamed in July 2011. Since then it has been refurbished ...
Read more about Villa Violet
Central Guest House
|
100%
|


Just a five-minute walk from the centre of Swakopmund, the relatively new Central Guest House is a good base for those travelling around Namibia, and perfect for self-drivers. Situated in a quiet, residential area, this owner-run guesthouse is clean, cosy and bright, The ...
Read more about Central Guest House
Sossusvlei Lodge
|
100%
|


Sossusvlei Lodge is immediately beside the busy entrance gate into the Namib-Naukluft National Park, at Sesreim. The entrance to the lodge itself is a towering archway flanked by two metal, life-size bushman sculptures standing guard. From here a shaded walkway, lined ...
Read more about Sossusvlei Lodge
Dolomite Camp
|
100%
|

Nestled amongst dolomite outcrops near the Dolomietpunt waterhole, the aptly named Dolomite Camp is the first camp to be built in the far west side of Etosha National Park. Opened by Namibia Wildlife Resorts in 2011, the camp gives access to an area that few people have ...
Read more about Dolomite Camp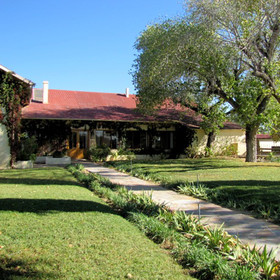 Elegant Farmstead
|
100%
|


The Elegant Farmstead is on the farm previously known as Otjisazu Guest Farm. Situated approximately an hour-and-a-half's drive north-east of Windhoek, this lodge re-opened in September 2010, having been extensively renovated. In an area of commercial farmland, on our last ...
Read more about Elegant Farmstead
Okonjima Plains Camp
|
100%
|


Just south of Otjiwarongo, Okonjima Plains Camp (formerly Okonjima Main Camp) was the original Hanssen family farmhouse that was converted into the first lodge on this farmland. Since then, they have opened several sister-camps on their same large ranch – Okonjima Bush ...
Read more about Okonjima Plains Camp
Onguma Tree Top
|
100%
|


Situated just outside the eastern side of Etosha National Park on the Onguma Reserve, the fairly new Onguma Tree Top Camp is in an ideal location for visiting Etosha National Park. Raised on stilts above the bush among the trees that give it its name, Onguma Tree Tops has ...
Read more about Onguma Tree Top Camp