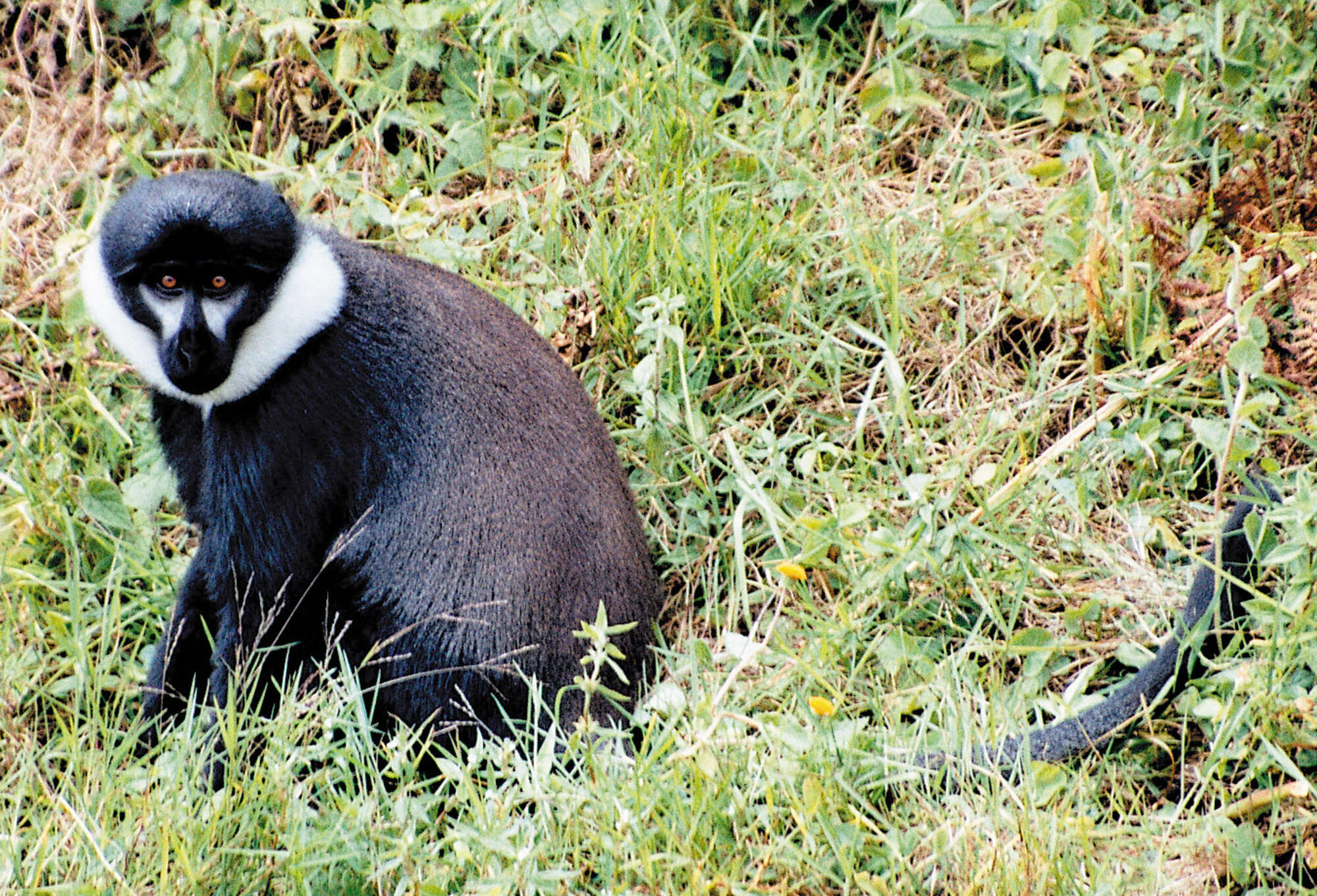 L'Hoest's Monkey Safari: In full
This private guided safari is designed for primate lovers – it incorporates 3 nights in Nyungwe Forest National Park where chimpanzee tracking is a huge attraction and which also gives you the chance to see L'Hoest's monkey, Ruwenzori colobus monkey, grey-cheeked mangabey and silver monkey amongst others; follow this by 3 nights in the Volcanoes National Park tracking mountain gorillas and the engaging golden monkeys with a short break on the shores of Lake Kivu in between.
---
Day 1
Depart London Heathrow on your scheduled overnight flight with Kenya Airways to Nairobi.
---
Days 2-3
---
Days 4-5
---
Day 6
---
Day 7
---
Day 8
---
Day 9
After so many early wake-up calls, lie in for your last morning! You will then be driven for about 2 hours through lovely hills, past villages, to Kigali. Here you may have time to visit the moving Genocide Museum, or to have a quick look around town, before being driven to Kigali Airport. Once there, your guide leaves you to continue your return journey home: fly to Nairobi in time to catch your Kenya Airways flight back to London.
---
Day 10
You will arrive at London Heathrow early in the morning after an amazing and moving experience in Rwanda.
---
See Prices & details for the precise dates/prices for this trip - and all the fine print.