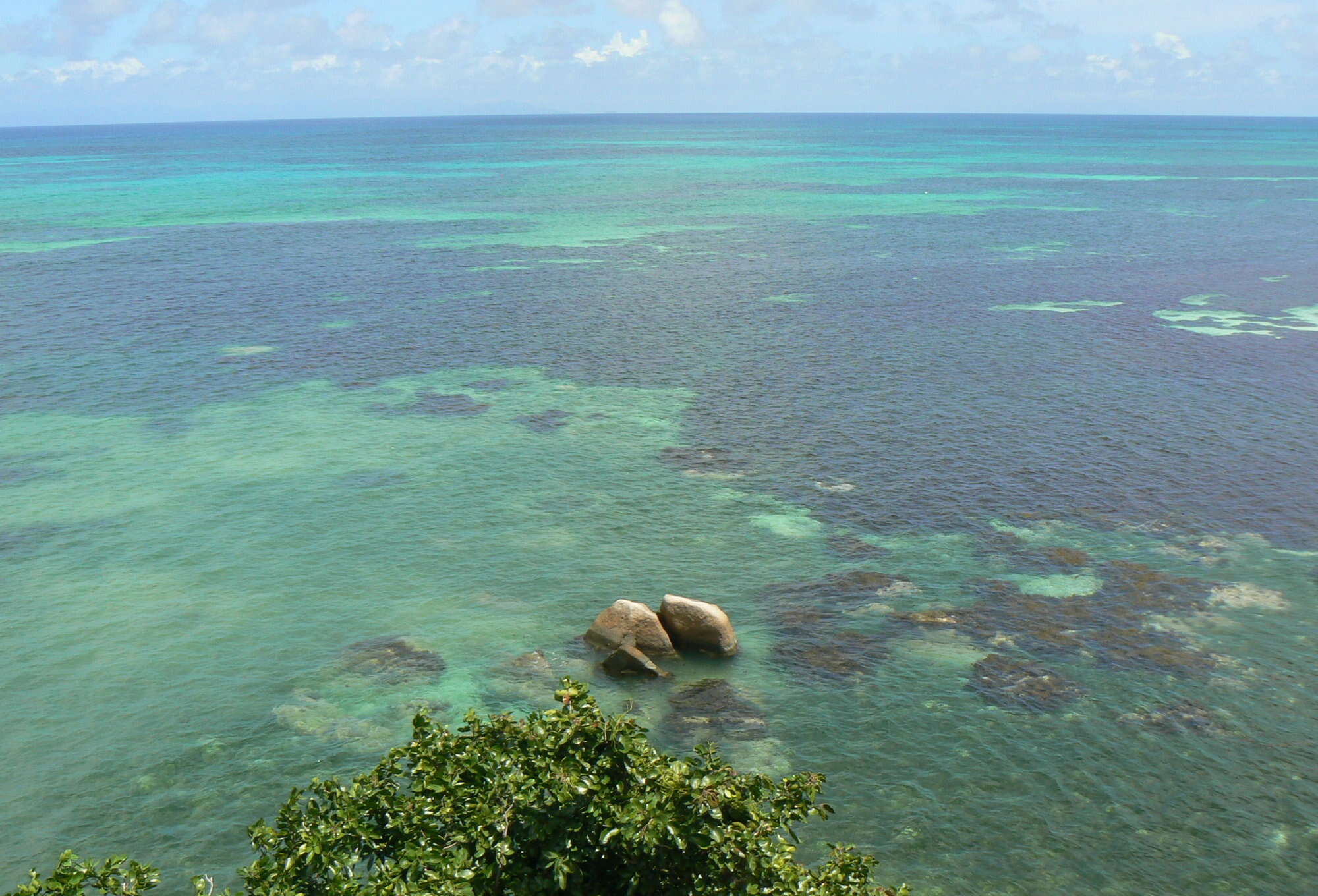 Boxfish island holiday: In full
Enjoy the Seychelles on this fantastic 14-night island holiday to Mahé and Praslin, whilst staying at three lovely places in contrasting locations; spend 4 nights at the friendly, owner-run Le Sans Souci, high up in the mountains above Victoria; then relax for 7 nights at the great value Coco de Mer; and finally, you'll be welcome at the laid-back Clef des Iles on Beau Vallon beach, where you'll spend 3 nights right on the 2km golden sands.
---
Day 1
Starting from London Heathrow Airport, your scheduled
Etihad
overnight flight will take you to Mahé Island, where you land in the afternoon.
---
Days 2-5
4 nights at Le Sans Souci (bed & breakfast) | Mahe Island, Seychelles
On arrival at the airport, you'll pick up a Mahe hire car. Your first hideaway stands in an impressive location high in the lush mountains above the Seychelles' capital, Victoria. Its location isn't a 'classic' Seychelles beach, but it is absolutely magnificent. To drive there will take about 30 minutes, and you can then enjoy
4 nights
at the small, friendly Le Sans Souci. Although not on the beach, Le Sans Souci is no less attractive than other places - this retreat presents you with terrific views over Victoria's harbour and the islands of Sainte Anne Marine Park. It's very friendly, and you're likely to have a relaxed, family-style banquet on the open-air terrace with your host Janine.
---
Days 6-9
4 nights at Coco de Mer Hotel (bed & breakfast) | Praslin Island, Seychelles
You'll drive to the ferry terminal near Victoria to drop your rental car before the 45-minute catamaran crossing to Praslin. At Praslin's jetty you'll be met, collect another hire car, and potter over to the northern coast of the island, where you'll spend
7 nights
amidst beautiful tropical gardens at Coco de Mer Hotel. Perched on a gentle hillside, this family-friendly hotel overlooks 1.8km of white sandy coastline. Activities may include mini-golf, giant chess, walks on the free guided nature trail, or snorkelling – and if Anse Bois de Rose ever seems too busy for you, simply take the hotels free bus service to the secluded Anse Lazio in the north of the island!
---
Days 10-13
4 nights at Clef des Iles (accommodation only) | Mahe Island, Seychelles
Leaving Coco de Mer, you'll drive over to the ferry terminal and drop your car, before the 45-minute crossing back to Mahé Island. There you'll be met by one of our representatives and collect another rental car at the ferry terminal close to Victoria. It's then about 90 minutes' drive to the south-west of the island – where you'll spend the next
3 nights
at Clef des Iles. Standing right on the golden sands of Beau Vallon, Clef des Iles is a simple and relaxed self-catering property. There are a number of local bars and restaurants nearby - including the popular Baobab Pizzeria just next door!
---
Day 14
From Clef des Iles, it's perhaps 45 minutes' drive back to the airport. Your flight will usually be in the late evening, generally giving you enough time to meander and sight-see on the way. Arriving at the airport, you drop off the rental car, before your
scheduled overnight flight back to the UK
with
Etihad
.
---
Day 15
Your flight arrives at London Heathrow early in the morning, giving you a full day to make connections with other flights or travel on to your home – at the end of a relaxing island-hopping holiday in the Seychelles.
---
See Prices & details for the precise dates/prices for this trip - and all the fine print.