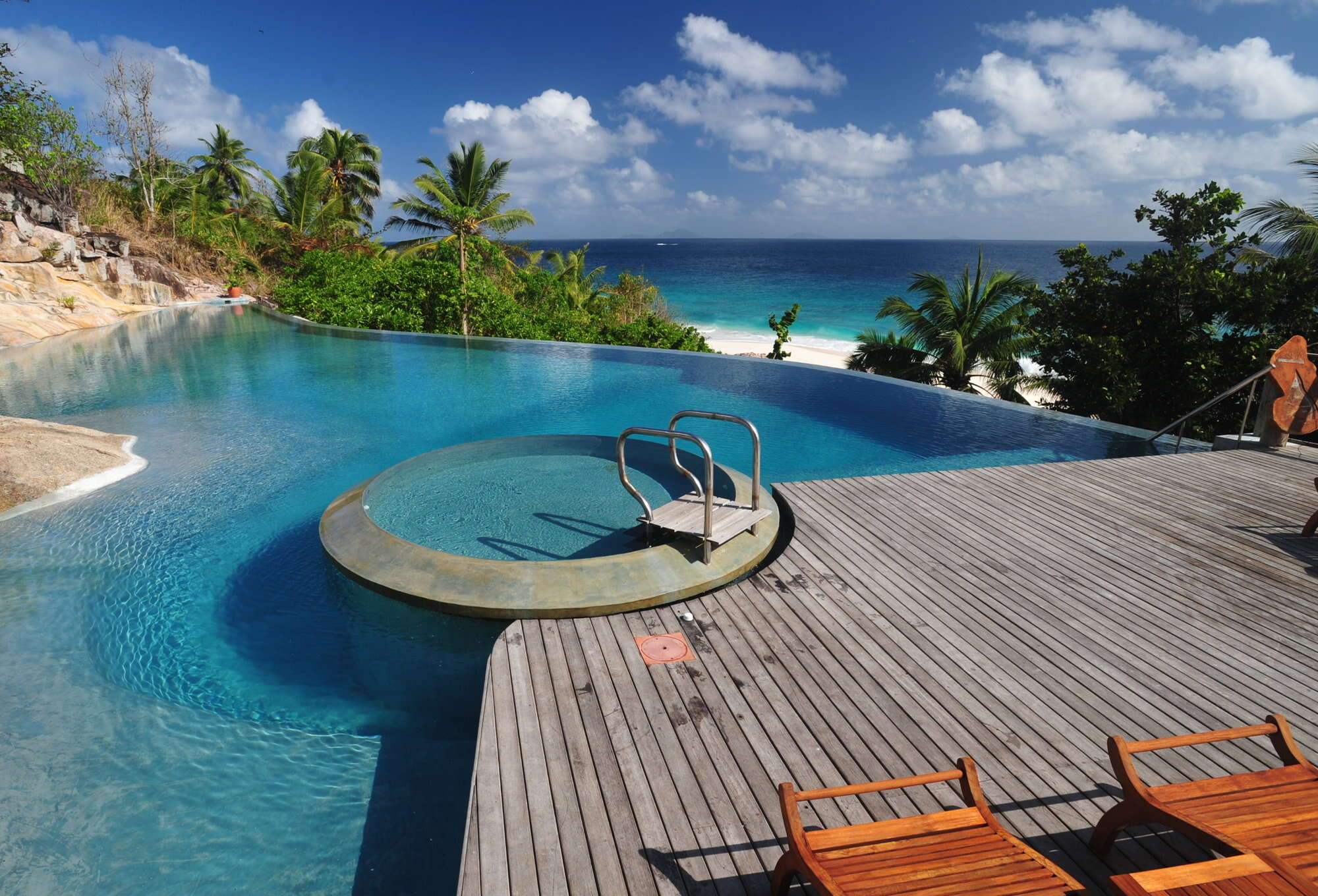 Hawkfish Island holiday: In full
Enjoy beautiful tropical surroundings on this spectacular 9-night private island holiday to Frégate, the most easterly of the granitic Inner Islands of the Seychelles, 35 miles from Mahé; this place has a lot in store for you, including the classical oceanic idyll, seven stunning beaches, an unusual flora & fauna, superb food, service and accommodation – Frégate Island Villas.
---
Day 1
Your scheduled
Etihad
overnight flight will take you from London Heathrow to Mahé International Airport, where you touch down in the afternoon.
---
Days 2-8
7 nights at Fregate Island Villas (full board) | Fregate Island, Seychelles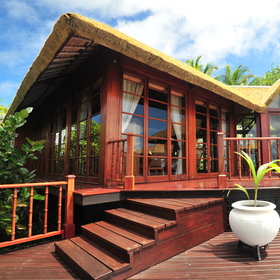 You'll be met and transferred on a short 25-minute helicopter flight to Frégate Island. The hotel staff will greet you at the airstrip and take you to your villa on the island's northern coast. Here, you'll stay for
7 nights
in a vast, colonial-style one-bedroom bungalow, set between two stunning beaches – Anse Bambous and Anse Macquereau. Explore the island in your private solar-powered buggy, which will be parked outside your room. There's a lot to do and to discover on Frégate: watch out for the very rare Seychelles magpie-robins, and the hawksbill and green turtles which nest on the island's secluded beaches!
---
Day 9
On your day of departure, a helicopter will pick you up at Fregate and take you back to Mahé Island in approximately 25 minutes. Here, you'll be met and helped to connect directly onto your
scheduled overnight flight back to the UK
with
Etihad
, which usually departs in the late evening.
---
Day 10
Early in the morning, your flight arrives at London Heathrow Airport, giving you a full day to travel on to your home or make connections with other flights – after a striking private island holiday in the Seychelles.
---
See Prices & details for the precise dates/prices for this trip - and all the fine print.