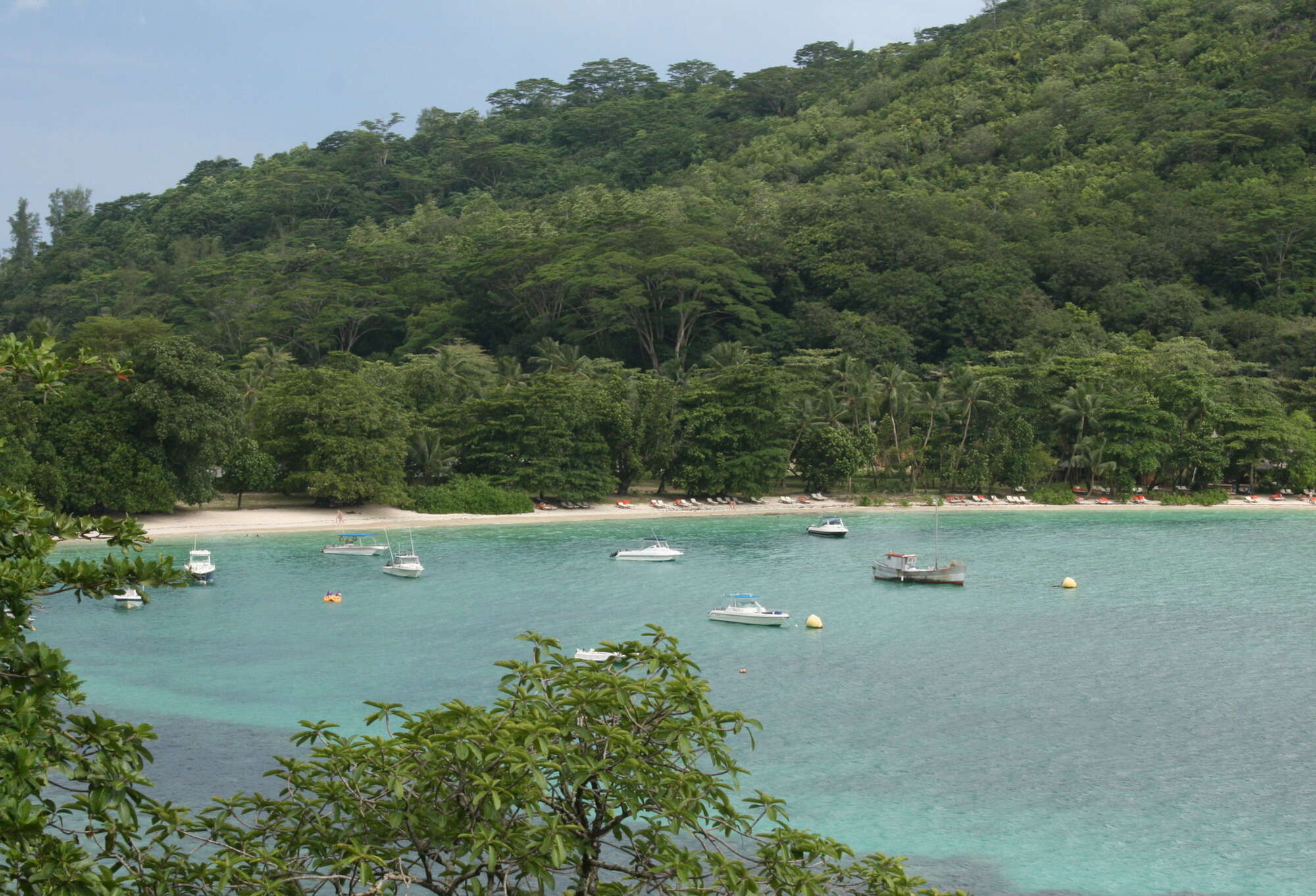 Squirrelfish island holiday: In full
Visit the Seychelles' three main islands on this great-value 12-night beach break, which mixes 4 nights at the new and well equipped Ephilia on Mahé, with 2 nights at the modern, stylish Le Domaine l'Orangeraie on La Digue, and 4 nights at the chic Le Duc the Praslin on Praslin. Each has a stunning but different location, and will enable you to get a real feel of what the Seychelles has to offer.
---
Day 1
Your scheduled
Etihad
overnight flight will take you from London Heathrow to Mahé International Airport, where you land in the afternoon. You'll be met by one of our representatives and taken to the jetty where you can catch the 45 minute ferry ride to Praslin.
---
Days 2-5
4 nights at Le Duc de Praslin (bed & breakfast) | Praslin Island, Seychelles
At Praslin jetty you'll be met by one of our representatives who will drive you about an hour or so to your hotel on the east side of the island. Then unwind for your first 4 nights at Le Duc de Praslin. At Côte D'Or, just across the road from the beautiful sands of Anse Volbert, this small hotel is probably the best value place to stay within its class on Praslin. There are a handful of restaurants and watersports centres nearby, and for those seeking total privacy, some small deserted islands, like Chauve Souris and St. Pierre, are just a short boat ride away.
---
Days 6-7
2 nights at Le Domaine d'Orangeraie (bed & breakfast) | La Digue Island, Seychelles
From Côte D'Or, you'll be driven back to Praslin's jetty, before taking the 30-minute crossing to La Digue Island. You'll be met at La Passe Harbour and transferred by golf cart to Le Domaine d'Orangeraie. Across the road from the sea, it's probably La Digue's most stylish accommodation. The whole complex – including its beautiful tropical gardens – is very well designed with a strong Eastern-influenced flair. A few activities available directly at the hotel, but other excursions can also be arranged; a number of local restaurants and secluded beaches are within walking distance.
---
Days 8-11
4 nights at Constance Ephelia Resort (bed & breakfast) | Mahe Island, Seychelles
A golf cart will pick you up at Le Domaine l'Orangeraie and drop you at the La Digue jetty, where you'll get the ferry back to Mahé via Praslin. On arrival you'll be met by one of our representatives who will drive you to your final stop - the stylish Constance Ephelia Resort. With a striking backdrop of lush mountains, Ephelia looks out onto the crystal clear waters of Port Launay Marine National Park. With five restaurants, two beaches, kids club, activities centre and lots of watersports, there's plenty to do at Ephelia. Alternatively, just enjoy lying on the beach or by the pool!
---
Day 12
On your final day, you'll be met and transferred to Seychelles International Airport, to catch your
scheduled overnight flight back to the UK
with
Etihad
.
---
Day 13
Your flight touches down at London Heathrow Airport early in the morning, giving you a full day to make connections with other flights or travel on to your home – at the end of a carefree island break in the Seychelles.
---
See Prices & details for the precise dates/prices for this trip - and all the fine print.