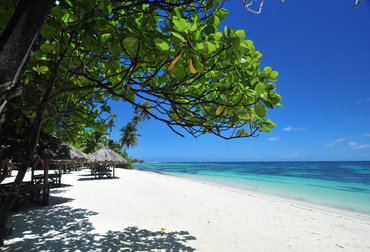 Sting Ray island add-on: In full
Enjoy an exclusive tropical island in the Seychelles on this superb beach holiday 'add-on' to Desroches Island. This trip starts and ends on Mahé, and is designed so as an example of how this can be linked into any other of our other holidays in the Seychelles.

Desroches Island is ringed by stunning beaches – all within a short bike's ride from the island resort – and it's big enough that you can usually find one for yourself! Whilst back at the central resort area, the facilities are impressive and extensive.

---
Days 1-5
5 nights at Desroches Island Resort (full board) | Desroches Island, Seychelles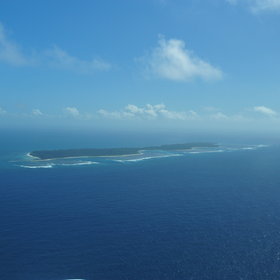 At Mahé airport, you'll be met and helped to connect to a short, scheduled 45-minute flight to Desroches Island, usually arriving there between 10:00 and 13:00. The island is well-known for its smart, contemporary resort and stunning setting. The palm-fringed, white powdered beaches are incredibly beautiful, and the reefs beyond burst with colourful marine life, making snorkelling and diving trips most enjoyable. The island can easily be explored by bicycle and has a working coconut plantation in the centre.
---
Day 6
Between 10:30 and 13:30 (depending on the day of your departure), you'll leave Desroches Island Lodge and fly back to Mahé airport by light aircraft. From here you can travel on to your chosen
beach holiday in the Seychelles
, or make connections with flights back home.
---
See Prices & details for the precise dates/prices for this trip - and all the fine print.