North Island
Rooms
11 villas
Open
All year
Stretching along the North Island's east beach, the villas and main piazza were designed by a South African architectural team, Silvo Rech and Lesley Carstens. Their remarkable structures and interiors combining traditional styles from mainland Africa, Zanzibar and Bali, with the clean lines and space reminiscent of contemporary design.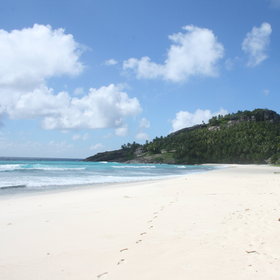 North Island is a large, beautiful private island - surrounded by tropical seas.
Video of North Island


This video is about North Island and the Lodge North Island.