Useful links featuring The Falls Guest House

Useful links...
We want you to understand more about The Falls Guest House. We're not shy to direct you to their own website as we're confident that a trip there with us will cost you the same or less than booking it any other way, even directly. So follow the links below for more information.
The Falls Homepage
For pictures and further information on The Falls, please have a look at their direct website.
The Falls Guest House is often combined with:
Sort by:
Name


|
% of trips


|
Traveller's rating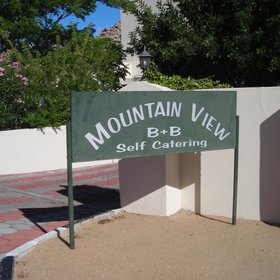 Mountain View Guest House
|
100%
|


Mountain View Guest House is located high on a hill, overlooking Springbok. From here you can visit the Namaqualand flower reserve, which during a few weeks in August/September is full of blossoming flowers – it's quite a spectacle and the main reason for a stay in Springbok...
Read more about Mountain View
Twee Rivieren Rest Camp
|
50%
|


Twee Rivieren Rest Camp stands at the southern entrance to the Kgalagadi Transfrontier Park and doubles as its administration centre; it's often your first and/or last stop within this super park. Twee Rivieren is the largest camp in the park with the best amenities; in ...
Read more about Twee Rivieren
Rusthof Country House
|
50%
|

STOP PRESS Rusthof Country House is in the process of being transferred to new owners and will be closed from 1 July 2014 to 20 December 2014 for renovations and a major upgrade. This small, personal owner-run house is located in the heart of Franschhoek, within walking ...
Read more about Rusthof Country House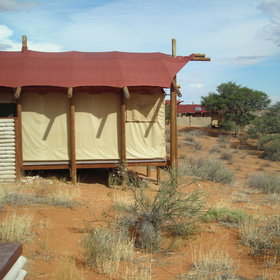 Kalahari Tented Camp
|
50%
|

Kalahari Tented Camp, on the western border of the Kgalagadi Transfrontier Park, is an excellent camp in a good location within the national park. Similar to both Bitterpan Wilderness Camp and Grootkolk Wilderness Camp, Kalahari Tented Camp offers a more typical safari experience...
Read more about Kalahari Tented Camp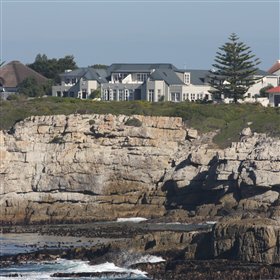 Ocean Eleven
|
50%
|

Ocean Eleven – you'll occasionally see it written as "Ocean 11" – is situated in the residential area of the small coastal town of Hermanus, only short distance from the centre of town. Nestled between the Overberg mountains and the Atlantic Ocean, Hermanus is a very scenic ...
Read more about Ocean Eleven
Ndedema Lodge
|
50%
|

Ndedema Lodge is an elegant Victorian House in the heart of Clanwilliam, only about a 2 hour drive from Cape Town. In 2002 Johan and Wilma bought the house and had lovingly restored it to what it is today. We understand the house is over 100 years old and much of the ...
Read more about Ndedema Lodge
!Xaus Lodge
|
50%
|


!Xaus Lodge lies within a private reserve run by two San/Bushmen communities – the Mier and Khomani groups – who originally lived in this part of the Kgalagadi Tranfrontier Park. Perched on a dune, overlooking a saltpan and a fresh waterhole, it is the only camp in this ...
Read more about !Xaus Lodge
Canyon Lodge
|
50%
|


Canyon Lodge (aka Cañon Lodge, or even Canon Lodge) is situated in the Gondwana Canyon Park, just 20km from the Fish River Canyon, and 2km from its sister lodge, Canyon Village. Built around an old farmhouse, it is a charming, rustic lodge which has a similar style but ...
Read more about Canyon Lodge