Useful links featuring Long Beach

Download a PDF...
To read what we say in our brochure, click on the link to download the brochure section including Long Beach. To save a copy onto your computer, right-click on the link and select 'Save Target as...'.
Useful links...
We want you to understand more about Long Beach. We're not shy to direct you to their own website as we're confident that a trip there with us will cost you the same or less than booking it any other way, even directly. So follow the links below for more information.
The Long Beach homepage
For information and pictures on this boutique hotel please have a look at their direct website.
Long Beach is often combined with:
Sort by:
Name


|
% of trips


|
Traveller's rating


Bishops' Court
|
29%
|

Update 16 March - Unfortunately as of 31 March 2012 Bishopscourt Guesthouse is closing and will no longer operate as a guesthouse, with no plans in the forseeable future to reopen. Bishops Court is one of the quietest of the leafy suburbs on the eastern slopes of Table Mountain...
Read more about Bishops' Court
Constantia Uitsig
|
14%
|


Constantia Uitsig are not taking any bookings after November 2013. Please call us for other suggestions in the area. Constantia Uitsig stands in the middle of a working wine estate in the chic Cape Town suburb of Constantia. It is surrounded by rows of vineyards which ...
Read more about Constantia Uitsig
Nossob Rest Camp
|
14%
|


Nossob Rest Camp, set within the Kgalagadi National Park, takes advantage of the park's spectacular wilderness which is shared with neighboring Botswana. While the park gets relatively few visitors due to its location, it is an ideal spot for game viewing with lion, wildebeest ...
Read more about Nossob Rest Camp
Twee Rivieren Rest Camp
|
14%
|


Twee Rivieren Rest Camp stands at the southern entrance to the Kgalagadi Transfrontier Park and doubles as its administration centre; it's often your first and/or last stop within this super park. Twee Rivieren is the largest camp in the park with the best amenities; in ...
Read more about Twee Rivieren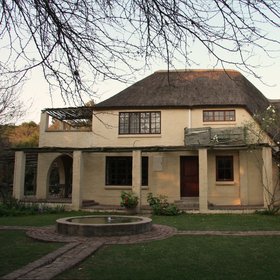 Elephant House
|
14%
|

Elephant House is a comfortable lodge just 8km from the main entrance of Addo Elephant National Park in the Eastern Cape of South Africa. It offers a very homely, country-style ambience and its location in the fertile Sundays River Valley is well-suited as a base for different ...
Read more about Elephant House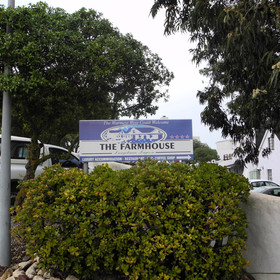 Farmhouse Hotel
|
14%
|

The Farmhouse Hotel is an old renovated farmstead located in the quiet seaside town of Langebaan, 134km's from Cape Town. It is located up on a hill with uninterrupted views of the tranquil Langebaan Lagoon. The Farmhouse Hotel has a total of 16 rooms, most with lagoon views...
Read more about Farmhouse Hotel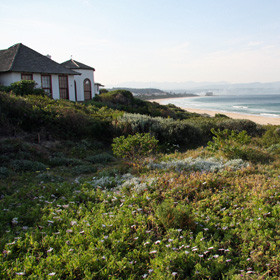 Southern Cross Beach House
|
14%
|


The Southern Cross Beach House is a delightful beach front guest house overlooking the sea at Plettenberg Bay. It has five tastefully decorated rooms opening out onto a veranda and sunny garden courtyard. There are lovely views across the bay to the Tsitsikamma Mountains beyond...
Read more about Southern Cross Beach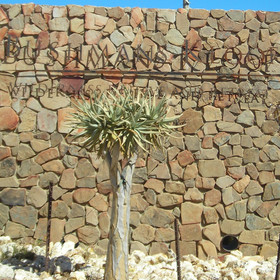 Bushmans Kloof Wilderness Reserve
|
14%
|


East of Clanwilliam, between the Cedarberg Mountains and the vast plains of the Great Karoo, stand – to use its full title – the luxurious Bushmans Kloof Wilderness Reserve and Wellness Retreat. The focus here is on this luxury, which combined with fine dining, service ...
Read more about Bushmans Kloof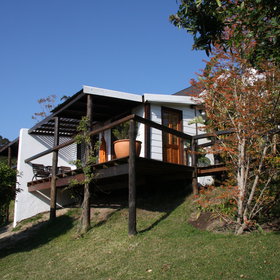 Hog Hollow Country Lodge
|
14%
|

Set on a hillside, Hog Hollow Country Lodge is situated about 20km east of Plettenberg Bay, overlooking the Matjies River Gorge and Tsitsikamma Mountains beyond. It is an excellent lodge from which to explore the places of interest along this stretch of the Garden Route...
Read more about Hog Hollow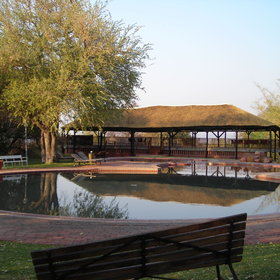 Waterberg Camp
|
14%
|

Waterberg Camp is the new name for the government-run restcamp which used to be called Waterberg Plateau Resort. It was originally known as the Bernabe de la Bat Restcamp, and in many ways the description of 'rest camp' is much more accurate than either the new term 'camp', ...
Read more about Waterberg Camp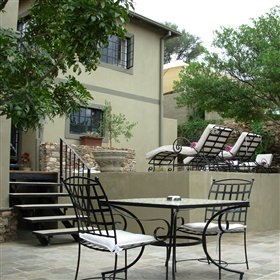 Olive Grove
|
14%
|

The Olive Grove is a stylish guesthouse in Windhoek's Klein Windhoek suburb. Taking its name from the neighbouring grove of olive trees, the guesthouse is located in a renovated old house. It was opened in early 2004, and has become a favourite place to stay in Namibia's capital city...
Read more about Olive Grove
Okonjima Plains Camp
|
14%
|


Set amidst plains and rolling hills in a 220km2 private reserve just south of Otjiwarongo,Okonjima Plains Camp opened in late June 2014. It is the most affordable of the places to stay on the Okonjima Nature Reserve, whose raison d'être is the AfriCat Foundation, set up ...
Read more about Okonjima Plains Camp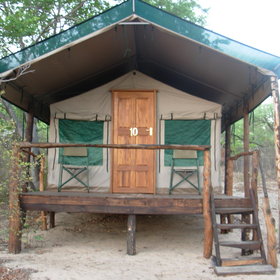 Nhoma Camp
|
14%
|


Nhoma Camp is a small tented camp in Bushmanland that takes its name from the nearby Bushman village of //Nhoq'ma. The camp is run by Arno and Estelle Oosthuysen who have worked with and to the benefit of the Bushmen in this area for about 16 years. Nhoma Camp and village ...
Read more about Nhoma Camp