Hotels & places to stay in De Hoop Nature Reserve
Sort by:
Name


|
Traveller's rating


|
No. of reviews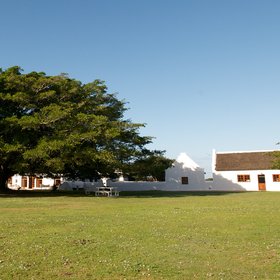 De Hoop Opstal
The De Hoop Opstal, which is often also simply called 'The Opstal', is the central hub of the De Hoop Nature Reserve. It's near ...More about The Opstal
Only worth a 2 night stay as once you've done the river walk and seen the beach (beautiful) there is not much else to do and you are 1 hour down a dirt road. Seeing Whales ... reviews...