Old Mill Guest House is often combined with:
Sort by:
Name


|
% of trips


|
Traveller's rating


Constantia Uitsig
|
100%
|


Constantia Uitsig are not taking any bookings after November 2013. Please call us for other suggestions in the area. Constantia Uitsig stands in the middle of a working wine estate in the chic Cape Town suburb of Constantia. It is surrounded by rows of vineyards which ...
Read more about Constantia Uitsig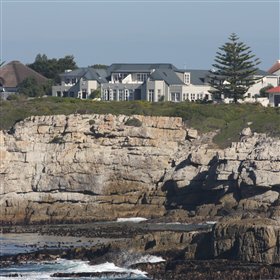 Ocean Eleven
|
100%
|

Ocean Eleven – you'll occasionally see it written as "Ocean 11" – is situated in the residential area of the small coastal town of Hermanus, only short distance from the centre of town. Nestled between the Overberg mountains and the Atlantic Ocean, Hermanus is a very scenic ...
Read more about Ocean Eleven
Ndedema Lodge
|
100%
|

Ndedema Lodge is an elegant Victorian House in the heart of Clanwilliam, only about a 2 hour drive from Cape Town. In 2002 Johan and Wilma bought the house and had lovingly restored it to what it is today. We understand the house is over 100 years old and much of ...
Read more about Ndedema Lodge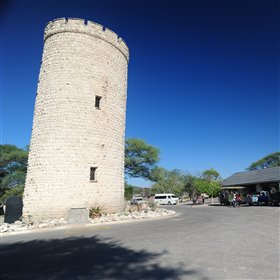 Okaukuejo Camp
|
100%
|


Okaukuejo Camp (formerly known as Okakwiju), meaning a woman who bore a child each year, stands near the public southern entrance of Etosha National Park, at the western end of the famous Etosha Pan. Although a larger camp than most we feature, it is a popular choice due ...
Read more about Okaukuejo Camp
Villa Margherita
|
100%
|


Villa Margherita – 'The Charming House' – is an upmarket colonial-style B&B, set in the heart of Swakopmund on Namibia's Atlantic coast. Constructed between 1908 and 1913, it was completely renovated and refurbished by owners Claudine and Amelio, before opening for guests in March 2008...
Read more about Villa Margherita
Sinclair Guest Farm
|
100%
|


Sinclair Guest Farm is situated about 59km northwest of the small town of Helmeringhausen, in the very scenic south-western part of Namibia. The farm is owned by third generation Namibians, Günther and Hannelore Hoffmann and the guest accommodation is run by their son in-law, ...
Read more about Sinclair Guest Farm
Canyon Lodge
|
100%
|


Canyon Lodge (aka Cañon Lodge, or even Canon Lodge) is situated in the Gondwana Canyon Park, just 20km from the Fish River Canyon, and 2km from its sister lodge, Canyon Village. Built around an old farmhouse, it is a charming, rustic lodge which has a similar style but ...
Read more about Canyon Lodge
Vingerklip Lodge
|
100%
|


Vingerklip Lodge sits on a hilltop approximately 1km from the striking Vingerklip ('finger of stone' or 'rock finger') from which it derives its name. At 35m high, the Vingerklip is one of the most impressive sedimentary rock formations in Namibia. From the vantage point ...
Read more about Vingerklip Lodge
Sossusvlei Lodge
|
100%
|


Sossusvlei Lodge is immediately beside the busy entrance gate into the Namib-Naukluft National Park, at Sesreim. The entrance to the lodge itself is a towering archway flanked by two metal, life-size bushman sculptures standing guard. From here a shaded walkway, lined ...
Read more about Sossusvlei Lodge
Dolomite Camp
|
100%
|

Nestled amongst dolomite outcrops near the Dolomietpunt waterhole, the aptly named Dolomite Camp is the first camp to be built in the far west side of Etosha National Park. Opened by Namibia Wildlife Resorts in 2011, the camp gives access to an area that few people have ...
Read more about Dolomite Camp
Okonjima Plains Camp
|
100%
|


Just south of Otjiwarongo, Okonjima Plains Camp (formerly Okonjima Main Camp) was the original Hanssen family farmhouse that was converted into the first lodge on this farmland. Since then, they have opened several sister-camps on their same large ranch – Okonjima Bush ...
Read more about Okonjima Plains Camp