Useful links featuring Hacklewood Hill Country House

Hacklewood Hill House is often combined with:
Sort by:
Name


|
% of trips


|
Traveller's rating


Storms River Restcamp
|
33%
|

The Tsitsikamma Coastal National Park is best known for its walking trails through the forests and dramatic coastal scenery which is part of Africa's oldest and largest marine reserve. Below the forests, on a rocky promontory, the simple Storms River Restcamp defies ...
Read more about Storms River Restcamp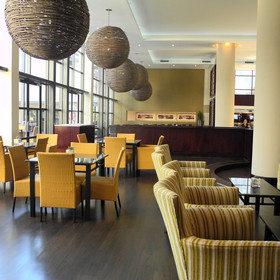 City Lodge OR Tambo
|
33%
|


About 300m from 'International Arrivals' at Johannesburg's OR Tambo International Airport, the City Lodge, which opened in 2010, is a modern hotel with 303 rooms. It's one of two hotels within the immediate airport complex (the other being the InterContinental), making ...
Read more about City Lodge JNB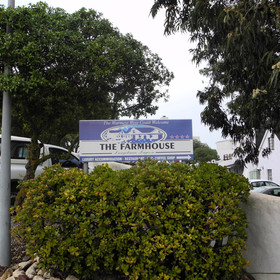 Farmhouse Hotel
|
33%
|

The Farmhouse Hotel is an old renovated farmstead located in the quiet seaside town of Langebaan, 134km's from Cape Town. It is located up on a hill with uninterrupted views of the tranquil Langebaan Lagoon. The Farmhouse Hotel has a total of 16 rooms, most with lagoon views...
Read more about Farmhouse Hotel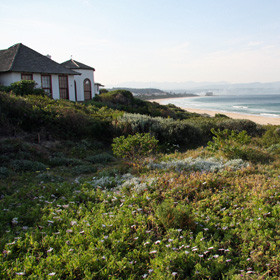 Southern Cross Beach House
|
33%
|


The Southern Cross Beach House is a delightful beach front guest house overlooking the sea at Plettenberg Bay. It has five tastefully decorated rooms opening out onto a veranda and sunny garden courtyard. There are lovely views across the bay to the Tsitsikamma Mountains beyond...
Read more about Southern Cross Beach
Rusthof Country House
|
33%
|

STOP PRESS Rusthof Country House is in the process of being transferred to new owners and will be closed from 1 July 2014 to 20 December 2014 for renovations and a major upgrade. This small, personal owner-run house is located in the heart of Franschhoek, within walking ...
Read more about Rusthof Country House
Oulap Country House
|
33%
|

East of Oudtshoorn, in the Little Karoo, is a gem of a place called Oulap Country House. Designed and built by Jans and Almeri, your hosts, Oulap commands stunning views from the top of its own hilltop. Outside there is a swimming pool, while inside you will find a cellar ...
Read more about Oulap Country House
Ndedema Lodge
|
33%
|

STOP PRESS - Unfortunately as of 1 May 2014 Ndedema Lodge is closing and will no longer operate as a guesthouse, with no plans in the forseeable future to reopen. Ndedema Lodge is an elegant Victorian House in the heart of Clanwilliam, only about a 2 hour drive from Cape Town...
Read more about Ndedema Lodge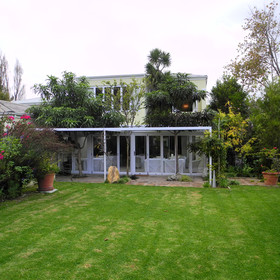 The Constantia
|
33%
|


The Constantia is a country-style five-star boutique hotel, set in the fertile Constantia Valley – the Cape's oldest wine region – and also close to Cape Town's city centre. This area boasts many excellent restaurants, and five world-class wine estates: Buitenverwachtig, ...
Read more about The Constantia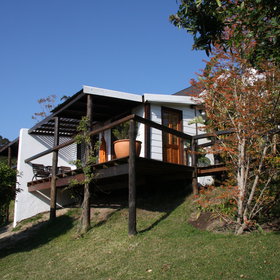 Hog Hollow Country Lodge
|
33%
|

Set on a hillside, Hog Hollow Country Lodge is situated about 20km east of Plettenberg Bay, overlooking the Matjies River Gorge and Tsitsikamma Mountains beyond. It is an excellent lodge from which to explore the places of interest along this stretch of the Garden Route...
Read more about Hog Hollow
Bishops' Court
|
33%
|

Update 16 March - Unfortunately as of 31 March 2012 Bishopscourt Guesthouse is closing and will no longer operate as a guesthouse, with no plans in the forseeable future to reopen. Bishops Court is one of the quietest of the leafy suburbs on the eastern slopes of Table Mountain...
Read more about Bishops' Court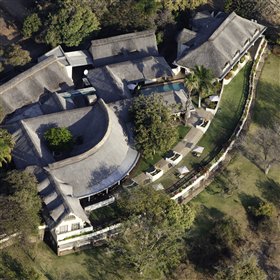 Ilala Lodge
|
33%
|


In a convenient location just 10 minutes' walk from the Victoria Falls themselves and even closer to the centre of Victoria Falls town, Ilala Lodge offers good quality, affordable rooms furnished in a comfortable and fairly timeless style. The accommodation at Ilala ...
Read more about Ilala Lodge
Sandibe Safari Lodge
|
33%
|


Adjacent to Moremi Game Reserve, Sandibe Safari Lodge stands among towering stands of palm trees, thick riverine vegetation and several huge old baobabs. It's a lovely mix of forested areas interspersed with floodplains and permanent deep-water channels. The lodge itself ...
Read more about Sandibe Safari Lodge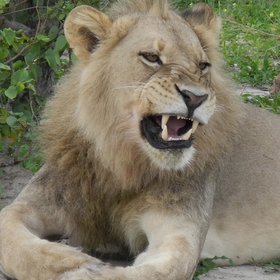 DumaTau Camp
|
33%
|

Originally opened in 2000, Botswana's tented DumaTau Camp was rebuilt and reopened in August 2012 beside the Linyanti River, not far from the original camp. It overlooks a lagoon and expansive swamps within the extensive, private Linyanti Reserve, where wildlife safaris ...
Read more about DumaTau