Useful links featuring Schoone Oordt Country House
Useful links...
We want you to understand more about Schoone Oordt Country House. We're not shy to direct you to their own website as we're confident that a trip there with us will cost you the same or less than booking it any other way, even directly. So follow the links below for more information.
Schoone Oordt C. House is often combined with:
Sort by:
Name


|
% of trips


|
Traveller's rating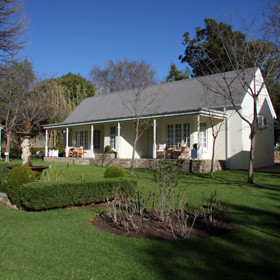 Rosenhof Country House
|
50%
|

The elegant Rosenhof Country House occupies a mid-19th-century single-storey homestead on the outskirts of Oudtshoorn, in South Africa's Little Karoo. It is well placed for visits to the Cango Caves and several ostrich farms in the region. During our last visit, the rooms ...
Read more about Rosenhof Country House
Grootbos Garden Lodge
|
50%
|


The Garden Lodge at Grootbos overlooks the Atlantic coast, just a short drive east of Hermanus. It's set within the beautiful Grootbos Private Natural Reserve, which covers about 2,500ha (2.5km²) of natural coastal fynbos. It promises high-quality accommodation, service ...
Read more about Garden Lodge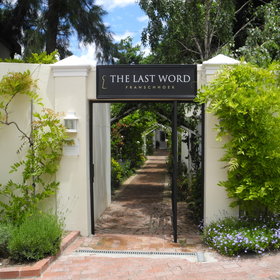 The Last Word Franschhoek
|
50%
|


Often known as simply 'The Franschhoek', The Last Word Franschhoek is a small, smart small boutique hotel with just six rooms in the town of Franschhoek, in the heart of the Cape's winelands. It's a very short walk from restaurants, shops and art galleries – and a good ...
Read more about The Franschhoek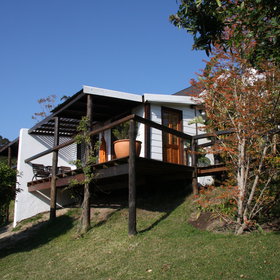 Hog Hollow Country Lodge
|
50%
|

Set on a hillside, Hog Hollow Country Lodge is situated about 20km east of Plettenberg Bay, overlooking the Matjies River Gorge and Tsitsikamma Mountains beyond. It is an excellent lodge from which to explore the places of interest along this stretch of the Garden Route...
Read more about Hog Hollow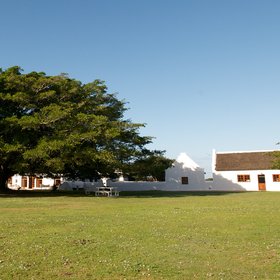 De Hoop Opstal
|
25%
|

The De Hoop Opstal, which is often also simply called 'The Opstal', is the central hub of the De Hoop Nature Reserve. It's near the southern tip of South Africa, about three hours' drive from Cape Town. The Opstal has a wide range of accommodation, some of which are spread ...
Read more about The Opstal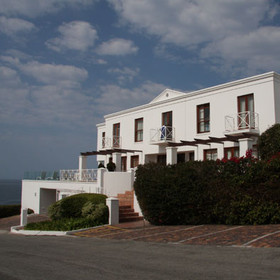 The Plettenberg
|
25%
|


The Plettenberg is a beautiful boutique hotel situated on a rocky headland overlooking one of South Africa's most impressive bays. It is an owner-managed property, with 37 individually decorated rooms and suites as well as two separate villas. It's a light, airy and stylish ...
Read more about The Plettenberg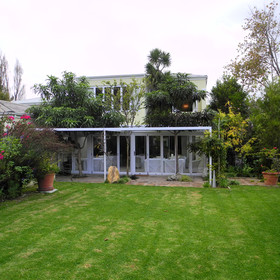 The Constantia
|
25%
|


The Constantia is a country-style five-star boutique hotel, set in the fertile Constantia Valley − the Cape's oldest wine region − and also close to Cape Town's city centre. This area boasts many excellent restaurants, and five world-class wine estates: Buitenverwachtig, ...
Read more about The Constantia
Victoria & Alfred Hotel
|
25%
|


The Victoria & Alfred Hotel is set in the heart of Cape Town's Victoria & Alfred Waterfront. It's just minutes away from the bustling city centre with many shops and restaurants, and only a short drive from some of the country's most stunning beaches. It was built in 1904 ...
Read more about Victoria & Alfred Hotel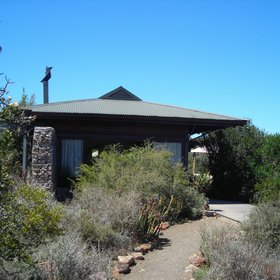 Kwandwe Ecca Lodge
|
25%
|

Kwandwe Ecca Lodge is a small, modern safari lodge in South Africa's Eastern Cape which has been designed to be chic, luxurious and family-friendly. It is situated on rolling spekboom hills within Kwandwe Game Reserve, one of the top reserves in the area. There are six ...
Read more about Ecca Lodge
Hacklewood Hill Country House
|
25%
|


Hacklewood Hill Country House is a lovely Victorian Manor House located in the quiet leafy suburb of Walmer in Port Elizabeth. It is only 3 km's from Port Elizabeth airport so is an ideal place to stay either at the beginning or end of a trip. There are eight sumptuously ...
Read more about Hacklewood Hill House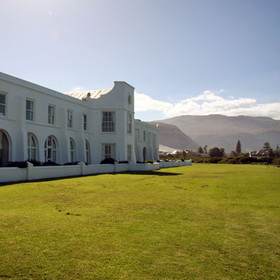 The Marine
|
25%
|

The Marine is a classic hotel, perched on top of the cliffs just a two-minute walk from the centre of Hermanus. In recent years the hotel has joined the luxury-hotel marketing group, Relais & Châteaux - and is marketed very much as a luxurious, high-end property. There ...
Read more about The Marine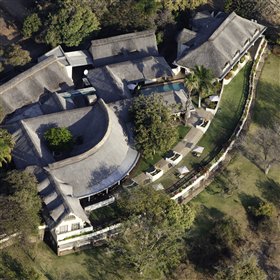 Ilala Lodge
|
25%
|


In a convenient location just 10 minutes' walk from the Victoria Falls themselves and even closer to the centre of Victoria Falls town, Ilala Lodge offers good quality, affordable rooms furnished in a comfortable and fairly timeless style. The accommodation at Ilala is ...
Read more about Ilala Lodge
Kwara Camp
|
25%
|

Situated on a forested island, and shaded by large trees overlooking floodplains and a seasonal lagoon in the Okavango Delta, Kwara Camp has the style of a fairly traditional safari camp. It offers its guests year-round land and water activities: big-game-viewing plus ...
Read more about Kwara Camp