Useful links featuring Mount Meru Game Lodge & Sanctuary

Useful links...
We want you to understand more about Mount Meru Game Lodge & Sanctuary. We're not shy to direct you to their own website as we're confident that a trip there with us will cost you the same or less than booking it any other way, even directly. So follow the links below for more information.
Mount Meru's own webpage
Some useful information here which helps to give an overview of the lodge, along with some nice photos.
Places which are most often combined with the Mount Meru Game Lodge & Sanctuary
Sort by:
Name


|
% of trips


|
Traveller's rating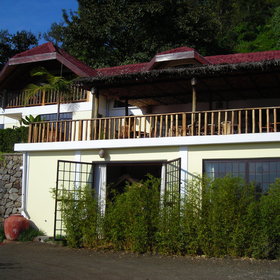 Onsea House
|
100%
|


Onsea House is a small guest house that opened in 2006 and is rapidly earning a reputation for producing some of the best food in Arusha. Owned and run by the Janssens-Onsea family, cousin Axel Janssens is in charge as experienced Chef-Manager. A renovated house, with only ...
Read more about Onsea House
Rhino Lodge
|
100%
|


Opened in 2007, Rhino Lodge is a well-run and relatively large lodge in a great location facing dense forest on the slopes of the Ngorongoro Crater, close to the rim. It's refreshingly simple with a relaxed atmosphere, and is operated in conjunction with the governing body ...
Read more about Rhino Lodge
E Unoto Retreat
|
100%
|


E Unoto Retreat sits atop a foothill below the Rift Valley Escarpment, overlooking the small Lake Miwaleni. It is a peaceful location, about 12 miles from Lake Manyara National Park, and is reached by traversing a track past Maasai villages. The lodge was created in 2000 ...
Read more about E Unoto Retreat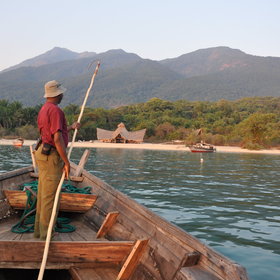 Greystoke Camp
|
100%
|


Greystoke Mahale is a superb little camp with very stylish thatched bandas. Each is raised slightly on decking and set back into the vegetation, peeking out onto on an idyllic white beach. Inside each are sumptuous beds under mosquito netting and lovely wooden furniture...
Read more about Greystoke Camp Mahale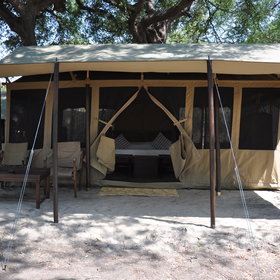 Chada Camp
|
100%
|


Chada Camp occupies a lovely woodland spot on the edge of Chada Plain, in the heart of Katavi National Park. Six large safari tents are widely separated for privacy within the open acacia woodland. Katavi It's a classic Tanzania safari experience! These have big gauze ...
Read more about Chada Camp