Useful links featuring Udzungwa Forest Tented Camp

Udzungwa Forest Camp is often combined with:
Sort by:
Name


|
% of trips


|
Traveller's rating


Stanley's Kopje
|
100%
|

Stanley's Kopje, previously known as Foxes Safari Camp, has recently reopened. Although none of the Expert Africa team has had chance to visit the camp since its reopening, this is what we understand about it from Foxes themselves. As the name suggests, the camp sits ...
Read more about Stanley's Kopje
Mdonya Old River Camp
|
50%
|


Set in acacia woodland in the heart of Ruaha National Park, Mdonya Old River Camp was designed with a conscious desire to remain simple, and keep within its surroundings. It makes no apologies for sticking to safari basics – in fact it rather revels in the idea – and this ...
Read more about Mdonya Old River Camp
Lake Manze Adventure Camp
|
50%
|


Lake Manze Adventure Camp opened in 2007 on a prime location overlooking Lake Manze, which is one of the more northerly of a series of lakes and rivers within a rich alluvial floodplain of the Rufiji River. It lies at the heart of Tanzania's Selous Game Reserve, and was ...
Read more about Lake Manze Camp
Southern Sun Dar
|
25%
|


The Southern Sun is located in Dar es Salaam's town centre, making it very convenient for those who only have a short stay in the city. With an outdoor pool, restaurant, fitness centre and variety of other facilities, it is a pleasant and good value hotel. Southern Sun ...
Read more about Southern Sun
Selous Impala Camp
|
25%
|

Selous Impala Camp is situated on a wooded stretch of the stunning Rufiji River within the Selous Game Reserve. Simply though stylishly designed, it offers varied safaris and combines well with its sister camp in Ruaha National Park, the rather more spartan Mdonya Old River Camp...
Read more about Impala Camp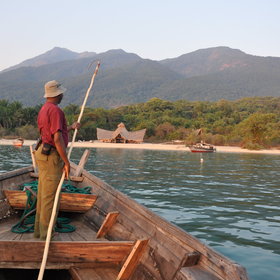 Greystoke Mahale
|
25%
|


Greystoke Mahale is a unique, high-end camp that sits on a white-sand beach overlooking Lake Tanganyika's clear waters inside the remote Mahale Mountains National Park. The adventure starts on the journey to Greystoke: after flying to Mahale (about five hours frpm Arusha, ...
Read more about Greystoke Mahale
Kwihala Camp
|
25%
|


Kwihala is a mobile operation set up in Ruaha National Park in 2006. In early 2014 it was announced that it is being taken over from June onwards by a well known company who run a number of operations in northern Tanzania. We have no doubt the excellent standards which ...
Read more about Kwihala Camp
Oyster Bay
|
25%
|

Owned by the team who run the top-end Beho Beho Camp , in the Selous Game Reserve, The Oyster Bay Hotel is in the 'Oyster Bay' district of Dar es Salaam. It was renovated extensively between 2006 and November 2007, and we first visited the hotel in November 2007, just ...
Read more about Oyster Bay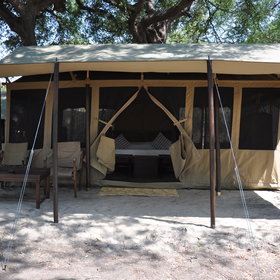 Chada Camp
|
25%
|


Chada Camp is a simple camp occupying a woodland spot on the edge of Chada Plain in the heart of Tanzania's Katavi National Park. It aims to offer guests an authentic safari experience in this remote park 50km east of Lake Tanganyika – and is sometimes known as 'Chada Katavi Camp'...
Read more about Chada Camp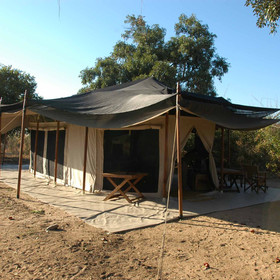 Kigelia Camp
|
25%
|


Set on the banks above the Ifuguru sand river in Ruaha National Park, Kigelia is a semi-permanent tented camp that takes its name from the grove of sausage trees, Kigelia africana, where it nestles. With only six well-positioned tents, the camp aims to blend in with the ...
Read more about Kigelia Camp
Mbweni Ruins Hotel
|
25%
|


Mbweni Ruins is a small hotel just outside Stone Town. It is perfect for those who want to be close to the museums, shops and restaurants of Stone Town, whilst remaining on the beach. It is only 15 minutes by car to the centre of Zanzibar's capital, and Mbweni provide a ...
Read more about Mbweni Ruins Hotel