Useful links featuring Vuma Hills

Download a PDF...
To read what we say in our brochure, click on the link to download the brochure section including Vuma Hills. To save a copy onto your computer, right-click on the link and select 'Save Target as...'.
Useful links...
We want you to understand more about Vuma Hills. We're not shy to direct you to their own website as we're confident that a trip there with us will cost you the same or less than booking it any other way, even directly. So follow the links below for more information.
A link to Vuma Hills Tented Camp's page
Follow this for more information and a virtual tour on the Foxes African Safaris homepage.
Vuma Hills is often combined with:
Sort by:
Name


|
% of trips


|
Traveller's rating


Rufiji River Camp
|
67%
|


One of the first camps to be established in the Selous Game Reserve, Rufiji River Camp has a fantastic location, high up on a bank above the Rufiji River in the eastern extremity of the northern area of the reserve. From the front of the camp, the views are impressive – ...
Read more about Rufiji River Camp
Lake Manze Adventure Camp
|
67%
|


Lake Manze Adventure Camp opened in 2007 on a prime location overlooking Lake Manze, which is one of the more northerly of a series of lakes and rivers within a rich alluvial floodplain of the Rufiji River. It lies at the heart of Tanzania's Selous Game Reserve, and was ...
Read more about Lake Manze Camp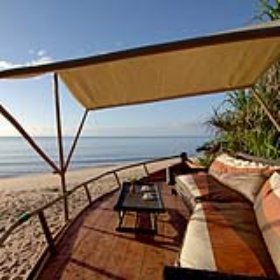 Saadani Safari Lodge
|
33%

Saadani Safari Lodge is located in the Saadani National Park on the shores of the Indian Ocean. Its situation offers a wonderful combination of bush and beach – all in one location. The beach is directly outside the front of your room, with the bush directly behind it, ...
Read more about Saadani Safari Lodge
Southern Sun Dar
|
33%
|


The Southern Sun is located in Dar es Salaam's town centre, making it very convenient for those who only have a short stay in the city. With an outdoor pool, restaurant, fitness centre and variety of other facilities, it is a pleasant and good value hotel. Southern Sun ...
Read more about Southern Sun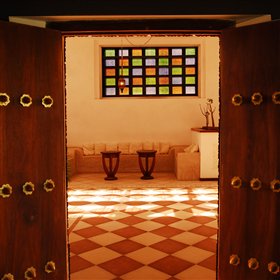 The Slipway
|
33%
|


For something much smaller, near restaurants and a good craft market, ask us about rooms at The Slipway. This is a new complex of restaurants, shops and galleries beside the ocean. It has a very friendly, mixed air and is perhaps unique in attracting not only visitors ...
Read more about The Slipway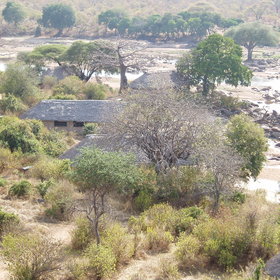 Ruaha River Lodge
|
33%
|


Situated in a fantastic location right on the river, Ruaha River Lodge is the oldest lodge in Ruaha National Park. Unpretentious and relaxed, it is owned and run by the Fox family, and is well suited for those on a tighter budget. Although the lodge is relatively large, ...
Read more about Ruaha River Lodge
Mdonya Old River Camp
|
33%
|


Set in acacia woodland in the heart of Ruaha National Park, Mdonya Old River Camp was designed with a conscious desire to remain simple, and keep within its surroundings. It makes no apologies for sticking to safari basics – in fact it rather revels in the idea – and this ...
Read more about Mdonya Old River Camp
Katavi Wildlife Camp
|
33%
|


One of (currently) only four camps in Tanzania's very remote Katavi National Park, the simple Katavi Wildlife Camp stands in a fantastic location on the edge of the huge Katasunga Plains, close to park's main airstrip. It's constructed as quite a traditional tented camp, ...
Read more about Katavi Wildlife Camp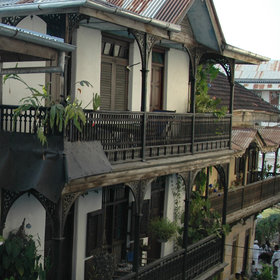 Dhow Palace Hotel
|
33%
|

The Dhow Palace Hotel in Stone Town is a beautiful old building full of Swahili character. Originally, the building belonged to a wealthy Arab from the Omani royal family. It then remained as a private house until nineteen years ago, when it was fully renovated and became a hotel...
Read more about Dhow Palace Hotel
Mchanga Beach Lodge
|
33%
|

Mchanga Beach Lodge has recently reopened under new management, having been closed for six months in 2014. Although it is an old favourite of Expert Africa's, we have not had the chance to visit since the takeover. We do however have high hopes that the new team will continue ...
Read more about Mchanga Beach Lodge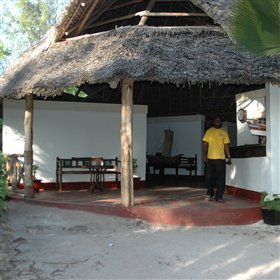 Pongwe Beach Hotel
|
33%
|


Nestled between two outcrops of coral rock and on a secluded stretch of white-powdery beach, Pongwe Beach Hotel is a quiet, simple and great value little lodge. Its sheltered cove is dotted with palm trees, hammocks and sun loungers and at high tide the water cuts Pongwe's ...
Read more about Pongwe Beach Hotel