Useful links featuring Vuma Hills

Download a PDF...
To read what we say in our brochure, click on the link to download the brochure section including Vuma Hills. To save a copy onto your computer, right-click on the link and select 'Save Target as...'.
Useful links...
We want you to understand more about Vuma Hills. We're not shy to direct you to their own website as we're confident that a trip there with us will cost you the same or less than booking it any other way, even directly. So follow the links below for more information.
A link to Vuma Hills Tented Camp's page
Follow this for more information and a virtual tour on the Foxes African Safaris homepage.
Places which are most often combined with the Vuma Hills
Sort by:
Name


|
% of trips


|
Traveller's rating


Rufiji River Camp
|
100%
|


One of the first camps to be established in the Selous Game Reserve, Rufiji River Camp has a fantastic location, high up on a bank above the Rufiji River in the eastern extremity of the northern area of the reserve...
Read more about Rufiji River Camp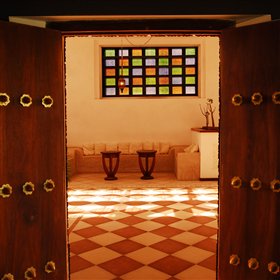 The Slipway
|
50%
|


For something much smaller, near restaurants and a good craft market, ask us about rooms at The Slipway. This is a new complex of restaurants, shops and galleries beside the ocean. It has a very friendly, mixed ...
Read more about The Slipway
Southern Sun Dar
|
50%
|


The Southern Sun is located in Dar es Salaam's town centre, making it very convenient for those who only have a short stay in the city. With an outdoor pool, restaurant, fitness centre and variety of other facilities, ...
Read more about Southern Sun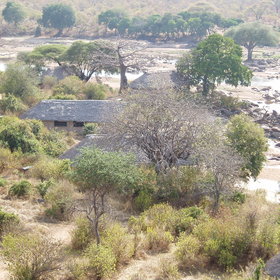 Ruaha River Lodge
|
50%
|


Situated in a fantastic location right on the river, Ruaha River Lodge is the oldest lodge in Ruaha National Park. Unpretentious and relaxed, it is owned and run by the Fox family, and is well suited for those ...
Read more about Ruaha River Lodge
Lake Manze Adventure Camp
|
50%
|


Lake Manze Adventure Camp (sometimes referred to as Lake Manze Tented Camp, and often known simply as Lake Manze Camp) opened in 2007 as a sister camp to the existing and very good Selous Impala and Mdonya Old ...
Read more about Lake Manze Camp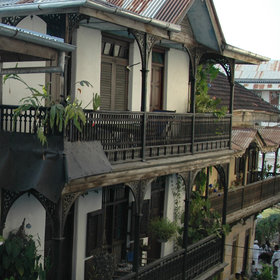 Dhow Palace Hotel
|
50%
|

The Dhow Palace Hotel in Stone Town is a beautiful old building full of Swahili character. Originally, the building belonged to a wealthy Arab from the Omani royal family. It then remained as a private house until ...
Read more about Dhow Palace Hotel
Mchanga Beach Lodge
|
50%
|

The word Mchanga comes from the Swahili for "sand", and at Mchanga Beach Lodge there is certainly no shortage of sand! Mchanga Beach Lodge opened in July 2008, on the site of a very basic old beach lodge, but only ...
Read more about Mchanga Beach Lodge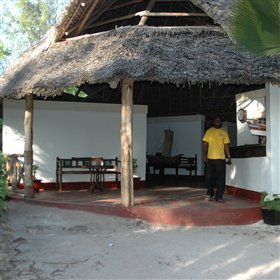 Pongwe Beach Hotel
|
50%
|


Nestled between two outcrops of coral rock and on a secluded stretch of white-powdery beach, Pongwe Beach Hotel is a quiet, simple and great value little lodge. Its sheltered cove is dotted with palm trees, hammocks ...
Read more about Pongwe Beach Hotel