Useful links featuring Lake Manyara Serena Safari Lodge

Useful links...
We want you to understand more about Lake Manyara Serena Safari Lodge. We're not shy to direct you to their own website as we're confident that a trip there with us will cost you the same or less than booking it any other way, even directly. So follow the links below for more information.
Lake Manyara Serena's own website
Click here for some more information and pictures from the Serena Hotels' main webpage.
Places which are most often combined with the Lake Manyara Serena Safari Lodge
Sort by:
Name


|
% of trips


|
Traveller's rating


Plantation Lodge
|
50%
|


Plantation Lodge is half way between the Ngorongoro Conservation Area and Lake Manyara National Park. A short distance from the bustling market town of Karatu, it is set in nearly 3 hectares of land on a working ...
Read more about Plantation Lodge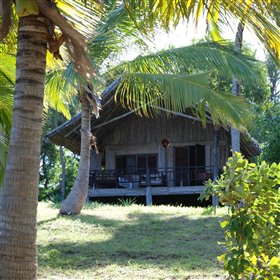 Pole Pole
|
50%
|


Pole Pole is a lovely relaxed beach lodge, set amongst coconut palms and overlooking the calm and sheltered Chole Bay in the Mafia Island Marine Park. The phrase 'pole pole' means 'slowly slowly' in Swahili, and ...
Read more about Pole Pole
Olakira Mara - Ndutu Camp
|
50%
|


Olakira Camp, sometimes known as either Olakira Mara, or Olakira Ndutu depending on where it's located, is the sister camp to Olakira Lamai, Ubuntu, Dunia and Sayari Camp and it is a semi-permanent tented camp ...
Read more about Olakira Camp
Ngorongoro Serena Safari Lodge
|
25%
|


The Ngorongoro Serena Lodge is set on the rim of Ngorongoro Crater, only 8km from the descent road. There are stunning views from all of the bedrooms and many of the public areas. On a clear day, looking through ...
Read more about Serena Safari Lodge
Ngorongoro Farmhouse Lodge
|
25%
|


The Ngorongoro Farmhouse Lodge is a lovely lodge just outside of the Ngorongoro Conservation Area. Set in 750 acres of private farmland, it is comfortable, well laid out and has some lovely views across the farm ...
Read more about Farmhouse Lodge
Royal Palm Hotel
|
25%
|


Conveniently close to the airport, in the centre of town, the Moevenpick Royal Palm Hotel is perhaps the city's best large hotel: it's very professional and ideal for short overnight stops. The Royal palm has ...
Read more about Royal Palm Hotel
Rivertrees Country Inn
|
25%
|

At the end of a long tree-lined driveway, halfway between the town of Arusha and Kilimanjaro International Airport, Rivertrees Country Inn lies on the banks of the Usa River within four hectares of lush, well-tended, ...
Read more about Rivertrees Country Inn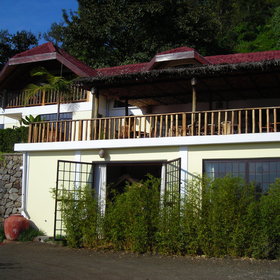 Onsea House
|
25%
|


Onsea House is a small guest house that opened in 2006 and is rapidly earning a reputation for producing some of the best food in Arusha. Owned and run by the Janssens-Onsea family, cousin Axel Janssens is in charge ...
Read more about Onsea House
Dunia Camp
|
25%
|

Previously named Sayari South, Dunia Camp is located in Moru Kopjes in the south of central Serengeti. This is perfect for the Wildebeest Migration between December and March, and then well located for the resident ...
Read more about Dunia Camp
Ndutu Safari Lodge
|
25%
|


Originally a tented camp, Ndutu Safari Lodge was constructed in 1967 by George Dove – a professional hunter with a rather flamboyant moustache – who gave up hunting and chose Ndutu as his regular campsite. Today, ...
Read more about Ndutu Safari Lodge
Serengeti Sopa Lodge
|
25%
|


Approaching the Serengeti Sopa Lodge from the front gives you the impression that this is rather an uninspiring hotel. The front of the hotel is a slightly gaudy brick red, and sprawls out along the top of a hill...
Read more about Serengeti Sopa Lodge
Breezes Beach Club
|
25%
|


Breezes Beach club occupies a lovely stretch of beach along the Michamvi Peninsula. Compared with many other Zanzibar lodges that we feature, it is a large (74 rooms) place, but being family-run it is less commercial ...
Read more about Breezes Beach Club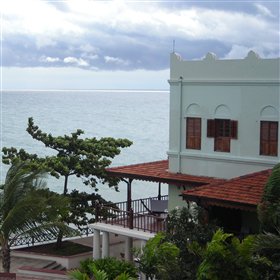 Serena Inn
|
25%
|

The Serena Inn in Stone Town is part of the internationally renowned Serena chain, which has hotels all over East Africa. The buildings which make up the Serena Inn were once used as the residence for a Chinese ...
Read more about Serena Inn