Useful links featuring Ngorongoro Serena Safari Lodge

Useful links...
We want you to understand more about Ngorongoro Serena Safari Lodge. We're not shy to direct you to their own website as we're confident that a trip there with us will cost you the same or less than booking it any other way, even directly. So follow the links below for more information.
Ngorongoro Serena Safari Lodge's own website
A useful website with information on the accommodation and facilities this safari lodge has to offer.
Places which are most often combined with the Ngorongoro Serena Safari Lodge
Sort by:
Name


|
% of trips


|
Traveller's rating


Olakira Mara - Ndutu Camp
|
75%
|


Olakira Camp, sometimes known as either Olakira Mara, or Olakira Ndutu depending on where it's located, is the sister camp to Olakira Lamai, Ubuntu, Dunia and Sayari Camp and it is a semi-permanent tented camp that moves twice a year to a new location. Through the months ...
Read more about Olakira Camp
Gibb's Farm
|
50%
|

Gibb's Farm, originally built by German settlers in 1929, is one of Northern Tanzania's oldest guesthouses. Its location half way between Lake Manyara and the Ngorongoro Crater make this a great base for exploring both of these areas. It's a lovely relaxing spot - surrounded ...
Read more about Gibbs Farm
Lake Manyara Serena Safari Lodge
|
25%
|


One of three Serena properties around the area, Lake Manyara Serena Safari Lodge is in a stunning location, high on a cliff edge with spectacular views over Lake Manyara National Park. Like its sister properties – Ngorongoro Serena Safari Lodge and the Serengeti Serena ...
Read more about Lake Manyara Serena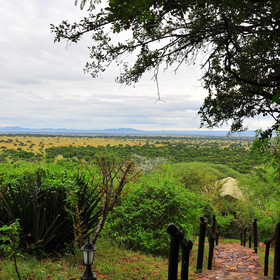 Kirawira Camp
|
25%
Open since 1998, Kirawira Camp is part of the East African chain of Serena Hotels. It is the smartest and smallest of their properties in northern Tanzania and is designed to be a high-end, colonial-style tented camp. The most noticeable thing about Kirawira Camp is its location...
Read more about Kirawira Camp
Rivertrees Country Inn
|
25%
|

At the end of a long tree-lined driveway, halfway between the town of Arusha and Kilimanjaro International Airport, Rivertrees Country Inn lies on the banks of the Usa River within four hectares of lush, well-tended, tropical gardens. Filled with flame trees, bougainvillea, ...
Read more about Rivertrees Country Inn
Suyan Camp
|
25%
|


Please note: Suyan Camp is not currently open and we are not sure when, or indeed if this will change. Please ask us for the latest on this camp. Suyan Camp, like its sister Olakira Camp in the Serengeti, is a semi-permanent tented camp that moves between two locations ...
Read more about Suyan Camp
Dunia Camp
|
25%
|

Previously named Sayari South, Dunia Camp is located in Moru Kopjes in the south of central Serengeti. This is perfect for the Wildebeest Migration between December and March, and then well located for the resident game of the central Serengeti for the rest of the year...
Read more about Dunia Camp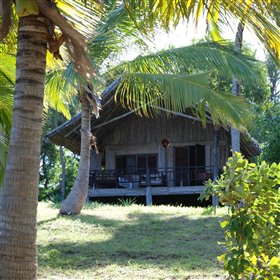 Pole Pole
|
25%
|


Pole Pole is a lovely relaxed beach lodge, set amongst coconut palms and overlooking the calm and sheltered Chole Bay in the Mafia Island Marine Park. The phrase 'pole pole' means 'slowly slowly' in Swahili, and certainly says a lot about the atmosphere here. With only ...
Read more about Pole Pole
Oyster Bay
|
25%
|

Owned by the team who run the top-end Beho Beho Camp , in the Selous Game Reserve, The Oyster Bay Hotel is in the 'Oyster Bay' district of Dar es Salaam. It was renovated extensively between 2006 and November 2007, and we first visited the hotel in November 2007, just ...
Read more about Oyster Bay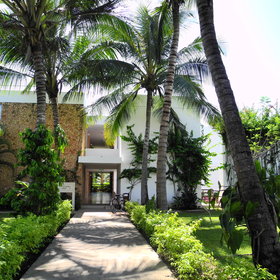 Melia Zanzibar
|
25%
Melia Zanzibar is the new name for the former Zamani Zanzibar Kempinski, which changed hands in May 2011 and was reopened by the Melia hotel chain in June of the same year. Located on Zanzibar's east coast, it has its own beach complete with a private jetty. Being part ...
Read more about Melia Zanzibar
Fumba Beach Lodge
|
25%
|


Fumba Beach Lodge first opened its doors in 2005, and offers plenty of style, character and creativity - with bright colours and a real feeling of space throughout the lodge. It is the perfect place for those seeking a bit of privacy as there are endless places to sit and ...
Read more about Fumba Beach Lodge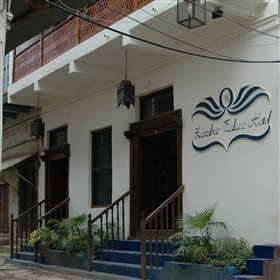 Zanzibar Palace Hotel
|
25%
|

Opened in July 2006, the Zanzibar Palace has quickly gained a reputation as one of the best boutique hotels in Stone Town. The hotel has been renovated with a lot of care and thought, and the owners, Frans and Cootje, pride themselves on great service and personal attention to guests...
Read more about Zanzibar Palace Hotel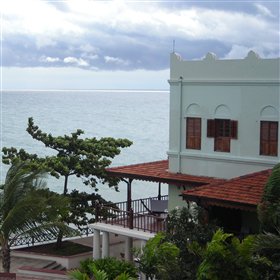 Serena Inn
|
25%
|

The Serena Inn in Stone Town is part of the internationally renowned Serena chain, which has hotels all over East Africa. The buildings which make up the Serena Inn were once used as the residence for a Chinese doctor but it has been a hotel for the past 12 years and has ...
Read more about Serena Inn