Beach lodges & resorts in Ras Kutani area
Sort by:
Name


|
Traveller's rating


|
No. of reviews


Ras Kutani

Ras Kutani is situated on a quiet stretch of white beach south of Dar es Salaam, tucked in amongst ...More about Ras Kutani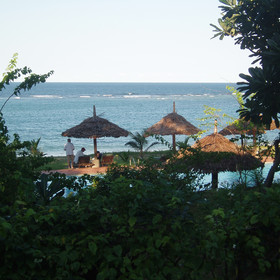 Amani Beach
Amani Beach, neighbour to Ras Kutani, occupies a beautiful stretch of broad white beach. It sits ...More about Amani Beach
The management of this hotel are really trying to improve it. The hotel consists of around 10 seaview ... Amani Beach reviews...