Beach lodges & resorts in Ras Kutani area
Sort by:
Name


|
Traveller's rating


|
No. of reviews


Ras Kutani

Ras Kutani is situated on a quiet stretch of white beach south of Dar es Salaam, tucked in amongst lush tropical vegetation on ...More about Ras Kutani
We had a brilliant stay at Ras Kutani - it was the perfect place to relax after the long flight. We had a great welcome and attention during the stay. Perfect balance of ... reviews...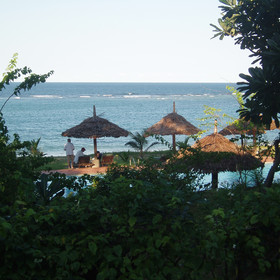 Amani Beach
Amani Beach, neighbour to Ras Kutani, occupies a beautiful stretch of broad white beach. It sits in 46 hectares of beautifully ...More about Amani Beach
An excellent experience and a beautiful and well managed hotel. reviews...