Beach lodges & resorts in Ras Kutani area
Sort by:
Name


|
Traveller's rating


|
No. of reviews


Ras Kutani

Ras Kutani is situated on a quiet stretch of white beach south of Dar es Salaam, tucked in amongst lush tropical vegetation on ...More about Ras Kutani
Ras Kutani is a fantastic place especially after a long flight with no sleep. David the manager was very welcoming as were all the staff. The food was lovely, especially ... reviews...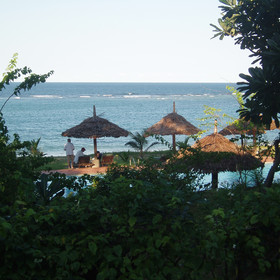 Amani Beach
Amani Beach, neighbour to Ras Kutani, occupies a beautiful stretch of broad white beach. It sits in 46 hectares of beautifully ...More about Amani Beach
The management of this hotel are really trying to improve it. The hotel consists of around 10 seaview villas of dreadful interior design but very comfortable. There is an ... reviews...