Useful links featuring Rubondo Island Camp

Rubondo Island Camp is often combined with:
Sort by:
Name


|
% of trips


|
Traveller's rating


Sayari Camp
|
50%
|

Sayari Camp (formerly known as Sayari Mara Camp) is a luxurious permanent camp situated in the far north of the Serengeti National Park. The undulating bush around is bisected by the Mara River and home to permanent game all year round. This part of the Serengeti is also ...
Read more about Sayari Camp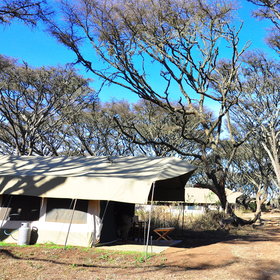 Lemala Ngorongoro
|
25%
|


Lemala Ngorongoro is located on the quieter eastern side of the Ngorongoro Crater rim, a short drive past the Lemala Gate, making it very convenient for getting into the Crater as early as possible. It has more of a bush feel than many lodges in the area, and so would ...
Read more about Lemala Ngorongoro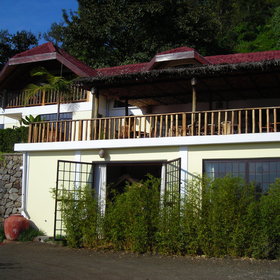 Onsea House
|
25%
|


Onsea House is a small guest house that opened in 2006 and is rapidly earning a reputation for producing some of the best food in Arusha. Owned and run by the Janssens-Onsea family, cousin Axel Janssens is in charge as experienced Chef-Manager. A renovated house, with only ...
Read more about Onsea House
Dunia Camp
|
25%
|

Dunia Camp is located in the Moru Kopjes in the south of central Serengeti. This elegant yet unpretentious camp is in a good area for seeing the Wildebeest Migration between December and March, and then well located for the resident game of the central Serengeti for the rest of the year...
Read more about Dunia Camp
Oliver's Camp
|
25%
|


In the quiet south-east of Tarangire National Park, beside Silale and Lormakau marshes, Oliver's Camp is a lovely tented camp that sits on a low, sandy ridge. Open from June to the end of March, it is particularly good for game in the height of the dry season, when the ...
Read more about Oliver's Camp
Ubuntu Camp
|
25%
|


Ubuntu Camp is a small, semi-permanent camp in the Serengeti National Park. Like it's sister camp Olakira, Ubuntu moves seasonally to optimise the chance of witnessing the great wildebeest migration. Between December and March it is situated on the open southern plains, ...
Read more about Ubuntu Camp