Barbet safari: In full
This 4WD safari holiday utilises some great authentic safari camps, all in brilliant locations in Tanzania. Explore the scenic Lake Manyara National Park; game driving in the wildlife filled Ngorongoro Crater and marvel at the vast open grasslands of the Serengeti National Park.

This is the classic route for a short guided safari through the highlights of northern Tanzania's spectacular Great Rift Valley - with the experienced guidance of a first-class, superior safari guide and the flexibility of your own private 4WD vehicle.


---
Day 1
Depart London Heathrow on your scheduled overnight flight with
Kenya Airways
to Nairobi in Kenya.
---
Days 2-3
2 nights at Lemala Manyara (full board & activities) | Lake Manyara National Park, Tanzania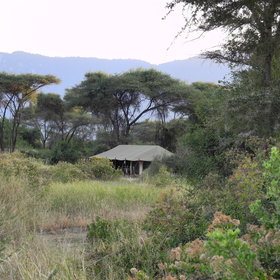 Arriving early in Nairobi, you connect for a shorter flight to Kilimanjaro Airport, near Arusha where you're met by your guide and 4WD before driving through the bustling town. Stop for a closer look if you wish, then after about 2 hours' drive, you'll reach
Lake Manyara National Park
. Inside the park, with lovely views over the lake, Lemala Manyara is your first stop. Exploring the park from here, you'll find a wide variety of interesting habitats including evergreen forests, acacia woodlands and the grassy floodplains bordering the soda lake - which is often home to flocks of flamingos.
---
Days 4-5
2 nights at Lemala Ngorongoro (full board & activities) | Ngorongoro Crater, Tanzania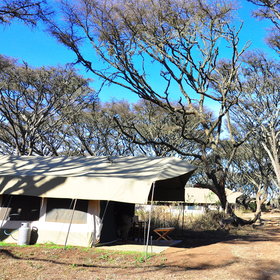 Today's travel distance is relatively short, from Manyara to the
Ngorongoro Crater Conservation Area
, so talk to us about options for interesting excursions. (Perhaps an walk through Mto Wa Mbu Village? A tasty traditional lunch? Or an afternoon hike in the Ngorongoro Highlands?) You'll spend the next two nights near the rim, overlooking the forested slopes from the friendly Lemala Ngorongoro. The location is perfect to help you be one of the first people on the crater floor in the morning - where you can enjoy a day wildlife viewing in one of the world's best wildlife reserves.
---
Days 6-8
3 nights at Lemala Ewanjan (full board & activities) | Serengeti Migration Area, Tanzania
Drive down from the Ngorongoro Highlands and onto vast flat plains: land where tribespeople live alongside wildlife. It's not unusual to see Maasai herding their cattle beside a herd of zebra. Crossing into
Serengeti National Park
, marked only by a gate, game viewing begins in earnest
Game drive to reach the central Serengeti and the high-quality tented Lemala Ewanjan - a comfortable tented camp, in an area which which enjoys great game viewing all year. It's surrounded by open, grassy plains are perfect for cheetah and plains game.
---
Day 9
This morning you enjoy a last game drive ending at one of the Serengeti's airstrips. You'll take a light aircraft flight over the Great Rift Valley back to Arusha to either continue onto one of our
Zanzibar beach holidays
, or catch a flight back to the UK, via Nairobi, with
Kenya Airways
.
---
Day 10
You arrive in London Heathrow in the early morning, with great memories - and perhaps pictures too, of a superb safari to three of Tanzania's top wildlife reserves.
---
See Prices & details for the precise dates/prices for this trip - and all the fine print.