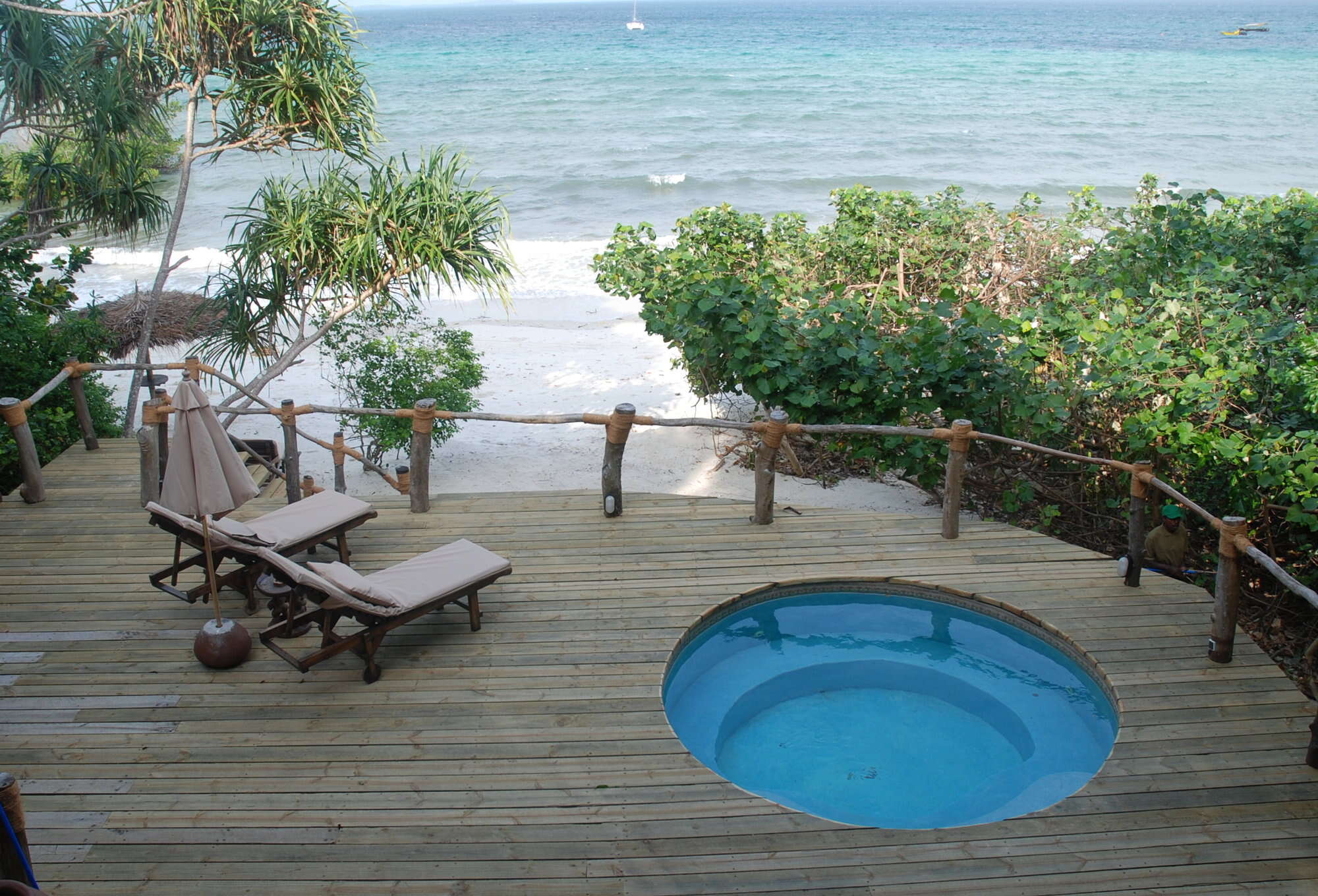 Black Pepper add-on: In full
Spend 7 nights on Zanzibar's lesser known, and more rural neighbour Pemba island, at the rustic but luxurious Fundu Lagoon, where the crystal clear waters and nearby reefs make for fantastic diving and snorkelling; then stop for 1 night in Dar es Salaam to connect with your early morning Kenya Airways flight home.

This trip includes flights from and back to Dar es Salaam, but no international flights. It is designed as an 'add on' to the end of one of our Tanzania safaris to create a diverse trip with two separate parts: a bush safari and a beach break.
---
Days 1-7
7 nights at Fundu Lagoon (full board) | Pemba Island, Tanzania
After finishing your chosen safari, catch a domestic flight to Pemba Airport. A car will meet you and drive you to the nearby coast, driving through fascinating rural villages on the way. You will then connect with a boat that will take you a short distance round to Waamba Beach and the beautiful Fundu Lagoon. Enjoy fantastic diving and snorkeling in the Mesali Island Marine Reserve as well as a variety of other water sports, or take a day trip inland to see something of traditional life on Pemba.
---
Day 8
1 night at Royal Palm Hotel (bed & breakfast) | Dar es Salaam, Tanzania
In the afternoon, the Fundu Lagoon boat will take you to meet your car which will drive you back to Pemba Airport for your flight to Dar es Salaam. Another car will meet you upon arrival in Dar and drive you to the centrally located Royal Palm Hotel.
Arrive at your hotel with enough time to relax before dinner - enjoy a walk in the tropical gardens, swim in the fantastic outdoor pool or indulge in a sauna.
---
Day 9
Rise early on your last day and transfer to Dar es Salaam airport for your daytime flight to London with
Kenya Airways
.
---
See Prices & details for the precise dates/prices for this trip - and all the fine print.