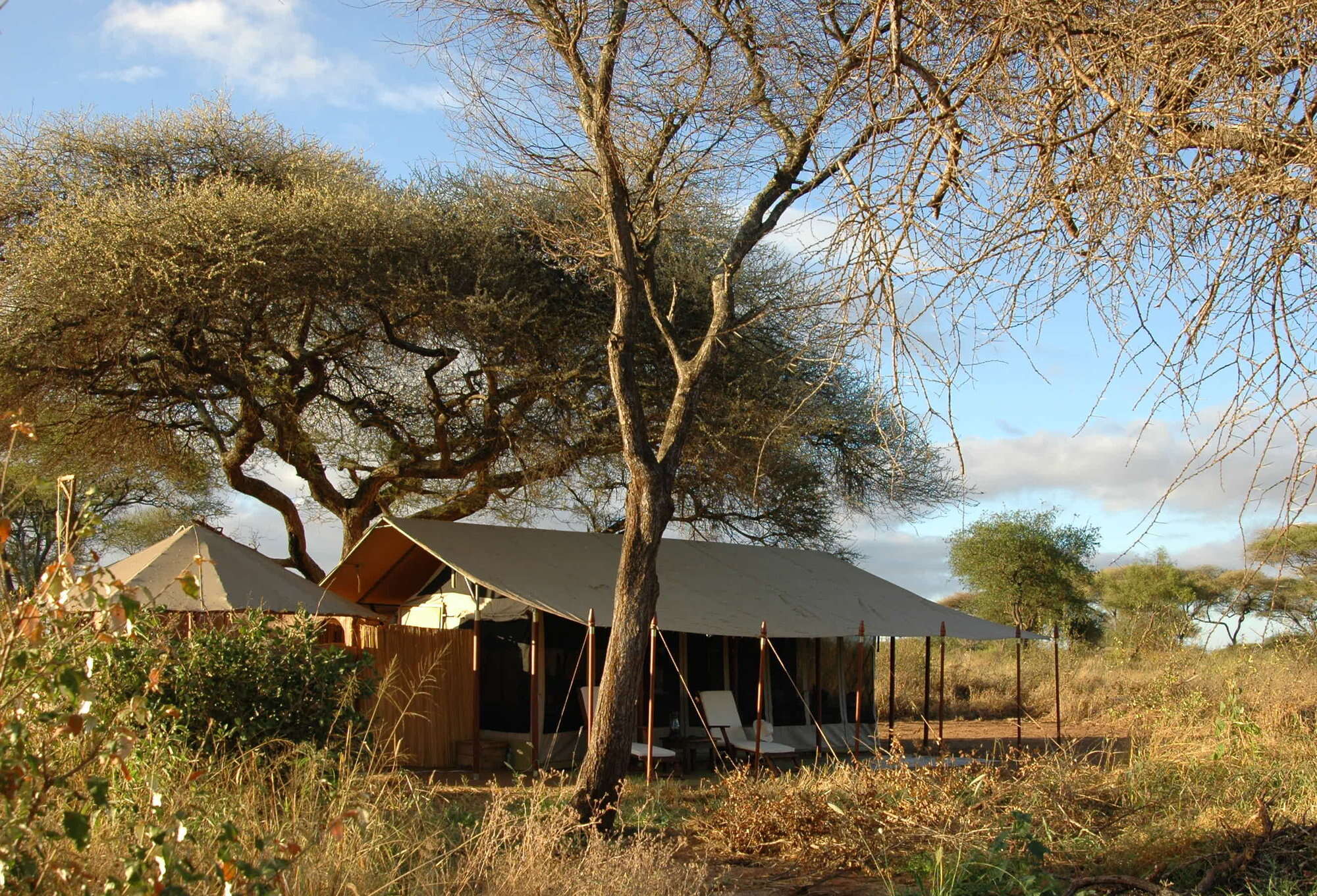 Longclaw safari: In full
This fantastic 9-night fly-in holiday is a concentrated, in-depth safari experience. You will visit the wild southern region of Tarangire National Park, as well as two very different parts of the great Serengeti: the vast short grass plains of the south and the gentle rolling country of the quiet and wild north – it's the ideal trip to experience the best of northern Tanzania's parks, whilst avoiding most of the crowds.
---
Day 1
Depart London Heathrow on a scheduled
Kenya Airways
overnight flight to Dar as Salaam, and then a short hop by lighter aircraft to Arusha Airport.
---
Days 2-3
2 nights at Oliver's Camp (full board & activities) | Tarangire National Park, Tanzania
Arrive at Kilimanjaro airport mid-morning, where a
superior guide
will meet and drive you through Arusha and into the bush. Enjoy the classic East African scenery on your way to
Tarangire
, then once inside start watching out for some of the park's varied wildlife. Staying deep in the remote south of the park, you spend 2 nights exploring on foot and in open 4WD vehicles, accompanied by first-rate guides from your base at Oliver's Camp. You will find good game here, especially during the dry season when animals are attracted to the nearby marshes.
---
Days 4-5
2 nights at Dunia Camp (full board & activities) | Serengeti Migration Area, Tanzania
After breakfast, catch a light aircraft into the central Serengeti. Meet with the camps own private open-topped 4x4 vehicle and
superior guide
and explore the surrounding areas of the Serengeti. There is great game in this area throughout the whole year. You meander back to camp, perhaps watching game on the way, before arriving for a lovely lunch and 2 nights stay at Dunia Camp.
---
Days 6-8
3 nights at Olakira Mara - Ndutu Camp (full board & activities) | Serengeti Migration Area, Tanzania
After your stay in the central Serengeti, you will then move to your next stop - a mobile tented camp which moves twice in the year following the
migration
. From July to November it is located up in the northern Serengeti - this is a fascinating time to see the migration, as you might have a chance of witnessing a dramatic crossing of the Mara River! From November to June it moves to the short grassy plains of the southern Serengeti, where the herds gather before having their young - expect lots of predator action and huge herds here! Olakira is a wonderful place to spend 3 nights.
---
Day 9
After your last morning on safari, fly to Kilimanjaro Airport and then either continue onto one of our beach holiday add-ons (see 'prices &details' for links), or connect with your evening
Kenya Airways
flight to London via Nairobi.
---
Day 10
Arrive at London Heathrow early in the morning, with plenty of time to make onward connections home.
---
See Prices & details for the precise dates/prices for this trip - and all the fine print.