Useful links featuring Beho Beho Bailey's Banda

Useful links...
We want you to understand more about Beho Beho Bailey's Banda. We're not shy to direct you to their own website as we're confident that a trip there with us will cost you the same or less than booking it any other way, even directly. So follow the links below for more information.
Beho Beho Bailey's Banda is often combined with:
Sort by:
Name


|
% of trips


|
Traveller's rating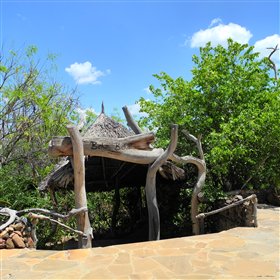 Beho Beho
|
100%
|

Beho Beho has a unique location in Selous Game Reserve – high on a hill in an area dotted with baobab trees. Indeed, the name Beho Beho means 'breeze'; apt given its airy location. Its site was first used as early as 1972, and it's not only one of the reserve's first camps, ...
Read more about Beho Beho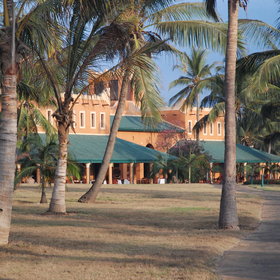 Pemba Beach Hotel
|
100%
|


On a quiet side of the town, a short drive from the airport, is the convenient and surprisingly good Pemba Beach Hotel . if you need to spend a night in Pemba than this is not only convenient, but it's also quite a nice hotel. It stands beside the ocean and has lovely ...
Read more about Pemba Beach Hotel
Quilalea Island Resort
|
100%
|


Quilálea re-opened at the start of November 2011, having been effectively shut for visitors since the end of 2008. (Rumours suggest that it was bought by a South African politician, Tokyo Sexwale, as a private holiday retreat.) Since then, during 2011, Quilálea was re-built ...
Read more about Quilalea Island