Useful links featuring Faru Faru Lodge

Download a PDF...
To read what we say in our brochure, click on the link to download the brochure section including Faru Faru Lodge. To save a copy onto your computer, right-click on the link and select 'Save Target as...'.
Useful links...
We want you to understand more about Faru Faru Lodge. We're not shy to direct you to their own website as we're confident that a trip there with us will cost you the same or less than booking it any other way, even directly. So follow the links below for more information.
Singita Grumeti Reserves
Follow this link to go directly to Singita Grumeti Reserves homepage for photos and more information on the lodges.
Faru Faru Lodge is often combined with:
Sort by:
Name


|
% of trips


|
Traveller's rating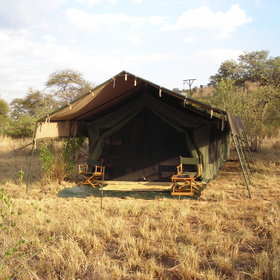 Nomad Serengeti Safari Camp
|
50%
|


Nomad Serengeti Safari Camp is a classic tented mobile camp, which changes location approximately every 10 - 14 days. Its aim is to follow the wildebeest migration around the Serengeti. As the camp has to move frequently - it is designed to be a bush camp and as a result ...
Read more about Nomad Serengeti Camp
Royal Palm Hotel
|
50%
|


Conveniently close to the airport, in the centre of town, the Moevenpick Royal Palm Hotel is perhaps the city's best large hotel: it's very professional and ideal for short overnight stops. The Royal palm has 230 rooms in total, including: - 36 Executive Rooms, each ...
Read more about Royal Palm Hotel
Mwagusi Safari Camp
|
50%
|


Set on the banks of the seasonal Mwagusi River, Mwagusi Camp is both smart and very comfortable, yet quite rustic in feel. It has been operating in Ruaha National Park for well over a decade. As a result, the game drawn to the river and in the surrounding area is well habituated...
Read more about Mwagusi Safari Camp
Selous Impala Camp
|
50%
|

Selous Impala Camp is situated on a wooded stretch of the stunning Rufiji River within the Selous Game Reserve. Simply though stylishly designed, it offers varied safaris and combines well with its sister camp in Ruaha National Park, the rather more spartan Mdonya Old River Camp...
Read more about Impala Camp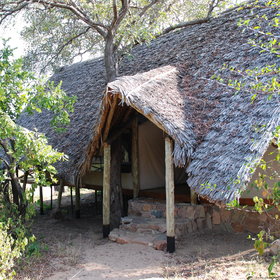 Jongomero Camp
|
50%
|


Stylish and with a slightly colonial edge, Jongomero Camp is similar to its sister camp Siwandu. It has smooth and seamless service and plenty of luxury, but despite this, Jongomero has retained a real sense of wilderness. Located in the far south of Ruaha National Park, ...
Read more about Jongomero Camp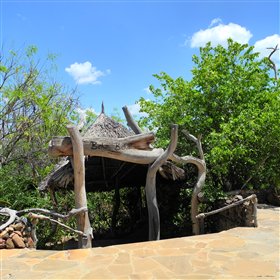 Beho Beho
|
50%
|

Beho Beho has a unique location in Selous Game Reserve – high on a hill in an area dotted with baobab trees. Indeed, the name Beho Beho means 'breeze'; apt given its airy location. Its site was first used as early as 1972, and it's not only one of the reserve's first camps, ...
Read more about Beho Beho
Matemwe Lodge
|
50%
|


Matemwe Lodge (formerly Matemwe Bungalows) has always been a long-standing favourite with our travellers - read the recent feedback for an unbiased review. It's situated on the northern edge of Matemwe village, and has a lovely position on a small outcrop of coral rock...
Read more about Matemwe Lodge
Gorilla Mountain View Lodge
|
50%
|


The newest mid-range hotel in the Volcanoes National Park is the Gorilla Mountain View Lodge. The owners of the lodge are the former owners of the Mountain Gorilla's Nest. The Gorilla Mountain View Lodge has 20 individual cottages constructed out of brick and tile – ...
Read more about Gorilla Mountain View
Kigali Serena Hotel
|
50%
|

Serena Hotels took over the operation of Kigali InterContinental Hotel on 1st February 2007, renaming it the Kigali Serena Hotel. They extensively renovated it into a large up-market hotel with plenty of modern facilities. Located just 10 kilometers from Kigali airport, ...
Read more about Kigali Serena Hotel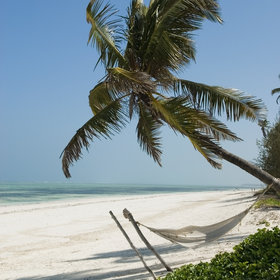 Breezes Beach Club
|
50%
|


Breezes Beach club occupies a lovely stretch of beach along the Michamvi Peninsula. Compared with many other Zanzibar lodges that we feature, it is a large (74 rooms) place, but being family-run it is less commercial than some of the international-style resorts that can be found here...
Read more about Breezes Beach Club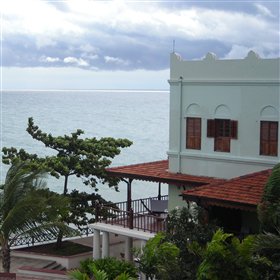 Serena Inn
|
50%
|

The Serena Inn in Stone Town is part of the internationally renowned Serena chain, which has hotels all over East Africa. The buildings which make up the Serena Inn were once used as the residence for a Chinese doctor but it has been a hotel for the past 12 years and has ...
Read more about Serena Inn
Mnemba Island Lodge
|
50%
|


The term 'barefoot luxury' might have been coined for Mnemba, a private, previously uninhabited island about 5km from the east coast of Zanzibar. At its centre is a tropical forest, home to nothing more dangerous than cute, spaniel-sized suni antelope and butterflies. The ...
Read more about Mnemba Island Lodge